15 Taco Recipes
This post may contain affiliate links. Please read my disclosure policy.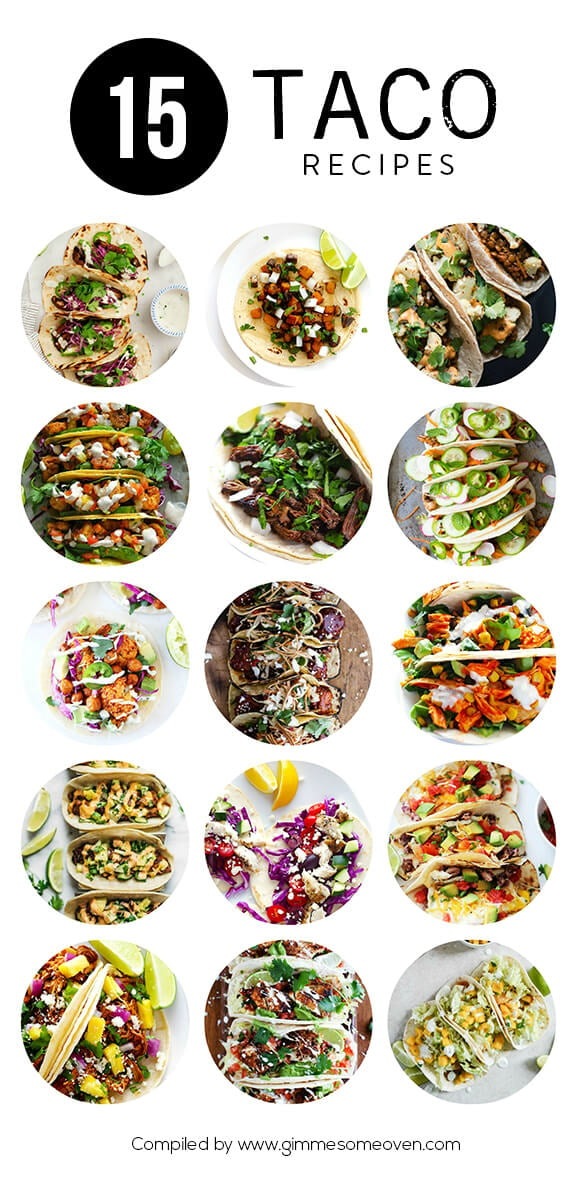 Hey guys, it's Hayley with this week's roundup!
When I was little I only knew two kinds of tacos — soft tacos from Taco Bell (with shredded cheddar, sour cream and not-so-crispy-lettuce) that my mom and I would order once in a blue moon, and the hard shell tacos commonly present for lunch at school (I really didn't like those). Luckily I'm older and wiser and everyone has finally caught onto the meaning of true authentic Mexican tacos. The kinds with corn tortillas, non-watery salsas, fresh toppings like cilantro and radishes and onion, and meat that has been marinated for several hours and then roasted into submission. Thank goodness, because I seriously can't get enough of these kinds of tacos. Just hold the cilantro please. (Sorry, I have that gene.)
I have a fond memory of me and my husband's honeymoon to Tulum last summer, where we ventured out of our little nook in the jungle into town for late night tacos. We went to a place called Antojitos La Chiapaneca, a wonderful dive of a spot with a bright red walls and a thatched roof, known for its tacos al pastor. Late at night it comes alive with locals — singles, couples, lots of families (we were the only gringos in the place), and we loved it. We stuffed our tummies with the the most succulent, flavorful tacos, and didn't feel guilty about it either, because they were super cheap and amazing.
It's funny how drastically my feelings toward tacos have changed since I was little. I can't tell you the last time I went to Taco Bell, but I can tell you that I jump at the chance to order really yummy tacos whenever I can, and — even more — love making them at home when the craving strikes. There's an overwhelming goldmine of awesome, creative taco recipes on the web, and most of them are on food blogs. The flavor profiles are endless, and I plan on continuing to make my way from recipe to recipe to try them all! But for now, we wanted to bring you 15 taco recipes today that should totally be on your radar. From some Korean Fried Chicken Tacos that we can't wait to sink our teeth into, to some Huevos Rancheros tacos that need to be on our weekend breakfast menu, to homemade Barbacoa made in the slow cooker, to veggie tacos that won't make you miss the meat — we promise there's a taco for everyone here.
So don't wait till Tuesday! Grab those tortillas today and taco it up!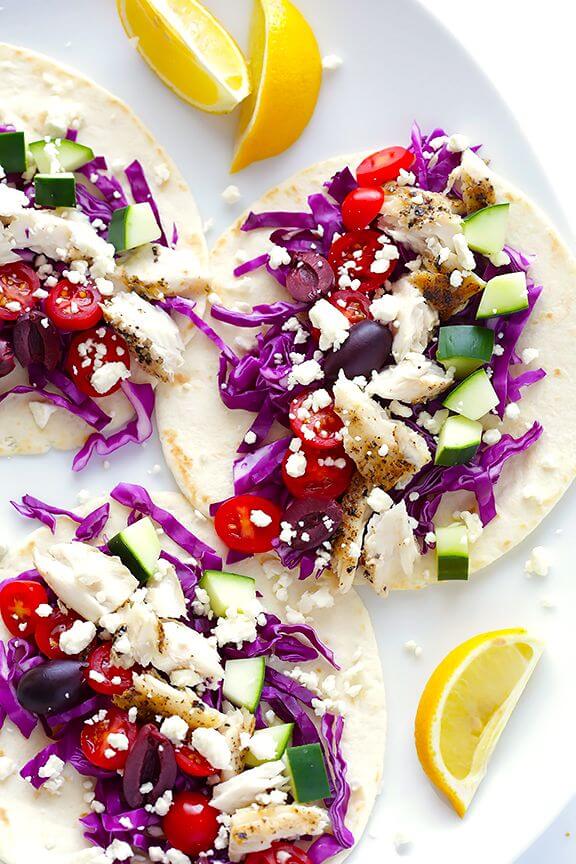 Greek Fish Tacos | Gimme Some Oven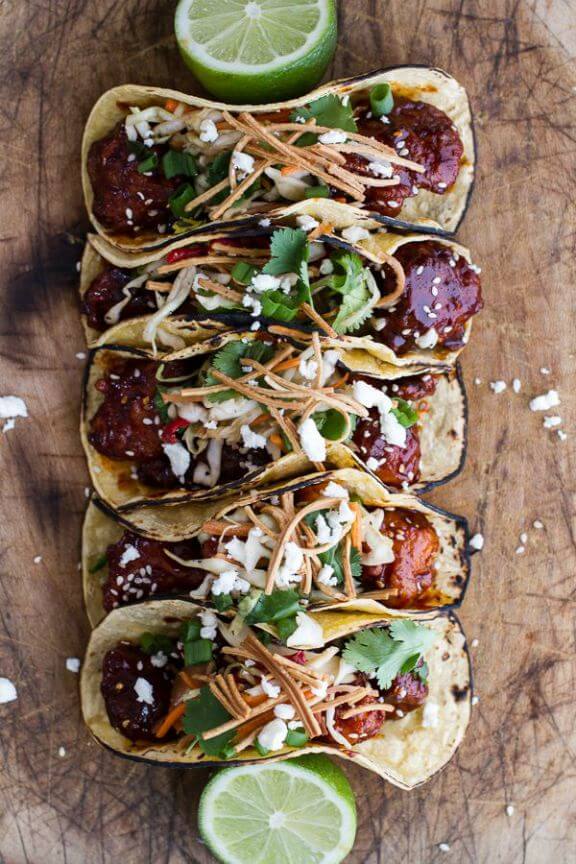 Korean Fried Chicken Tacos with Sweet Slaw, Crunchy Noodles + Queso Fresco | Half Baked Harvest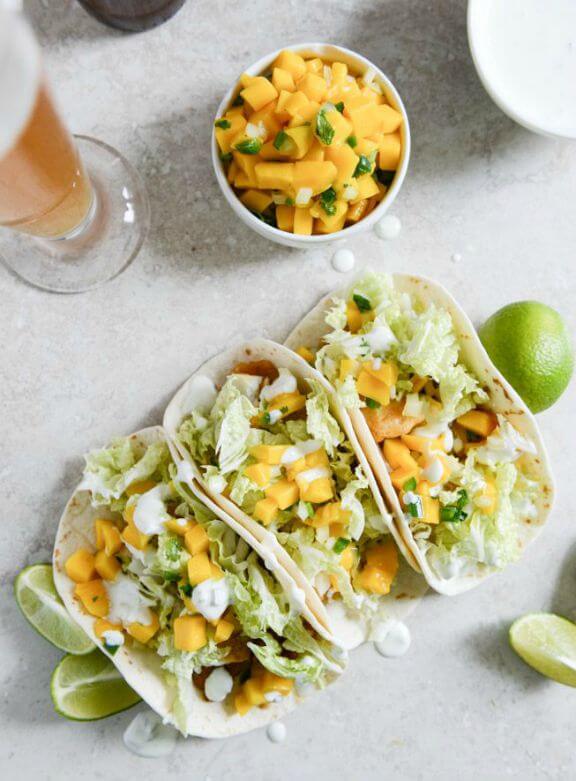 Beer Battered Fish Tacos with Margarita Mango Salsa and Jalapeño Crema | How Sweet It Is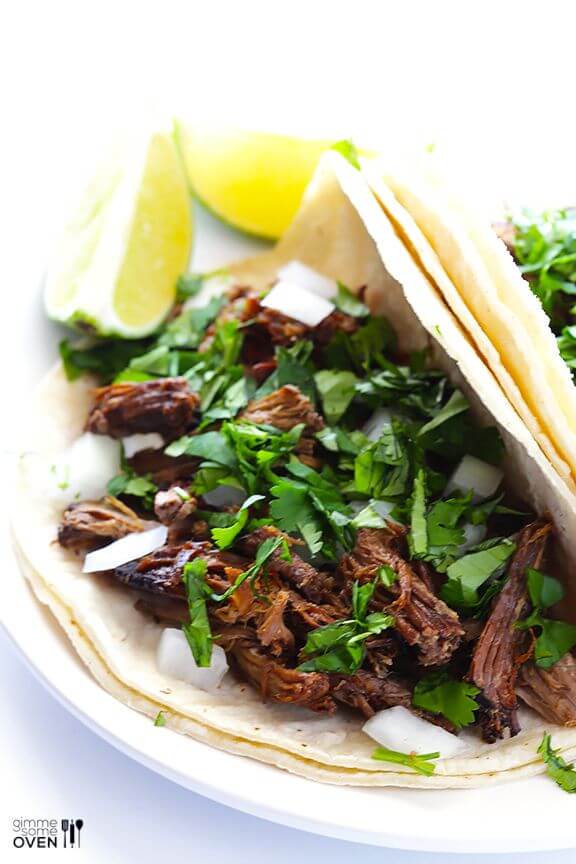 Barbacoa | Gimme Some Oven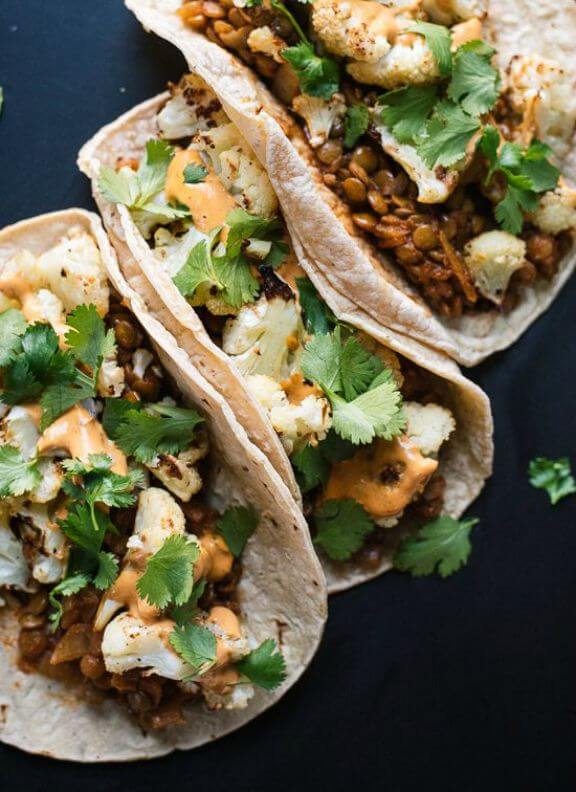 Roasted Cauliflower and Lentil Tacos with Creamy Chipotle Sauce | Cookie and Kate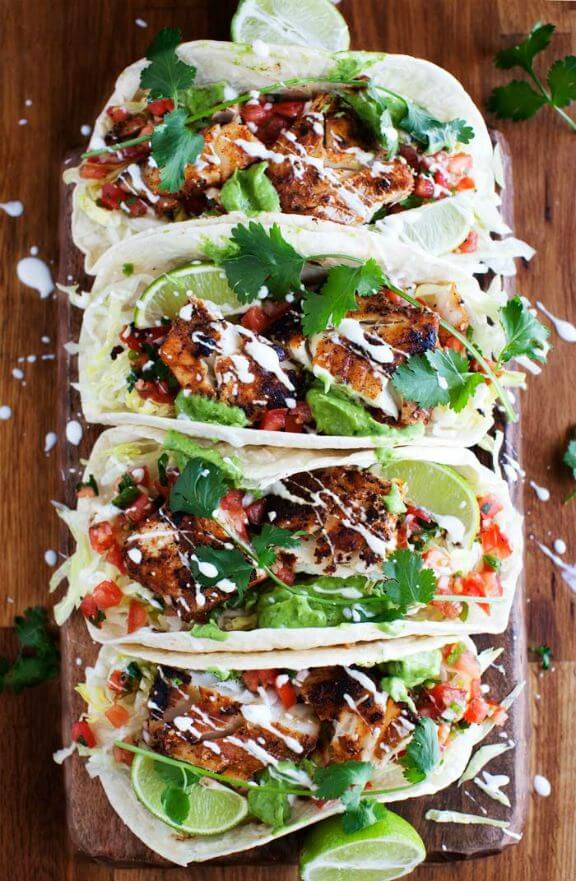 Cajun Fish Tacos | Curious Nut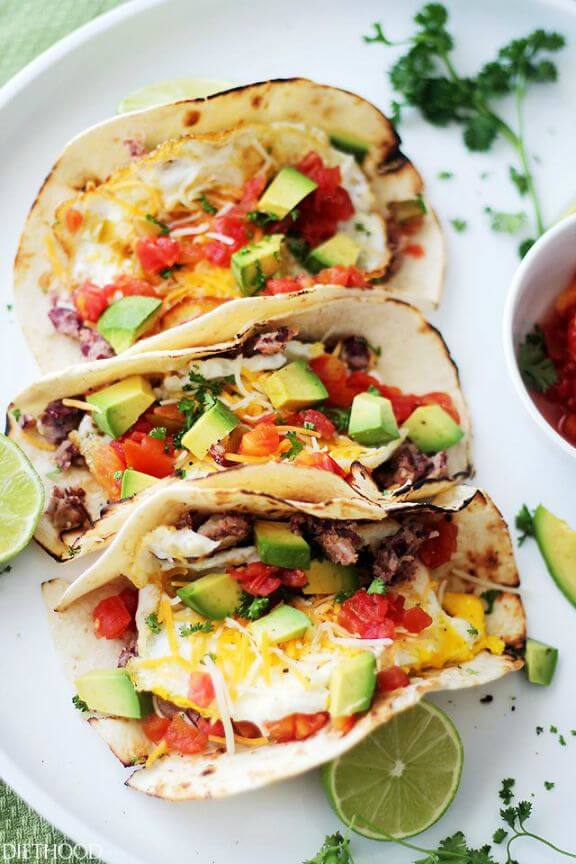 Huevos Rancheros Tacos | Diethood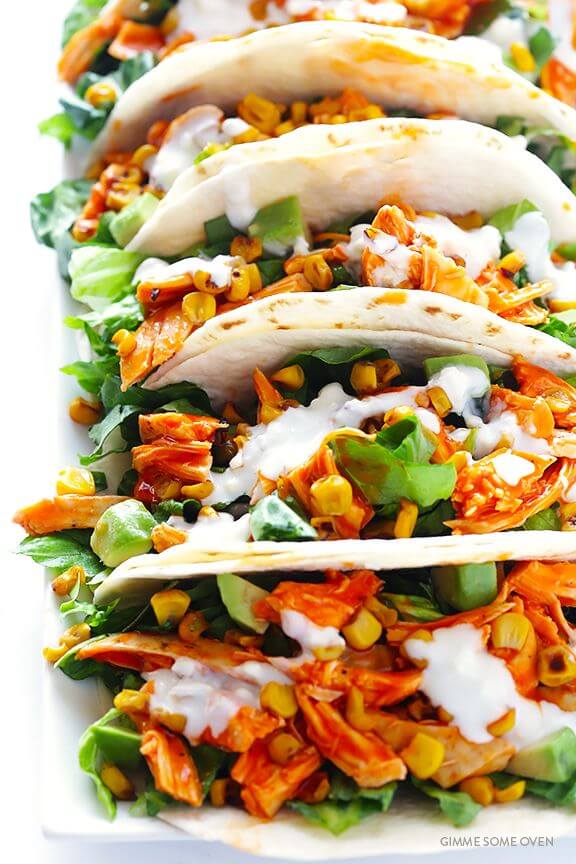 Buffalo Chicken Tacos | Gimme Some Oven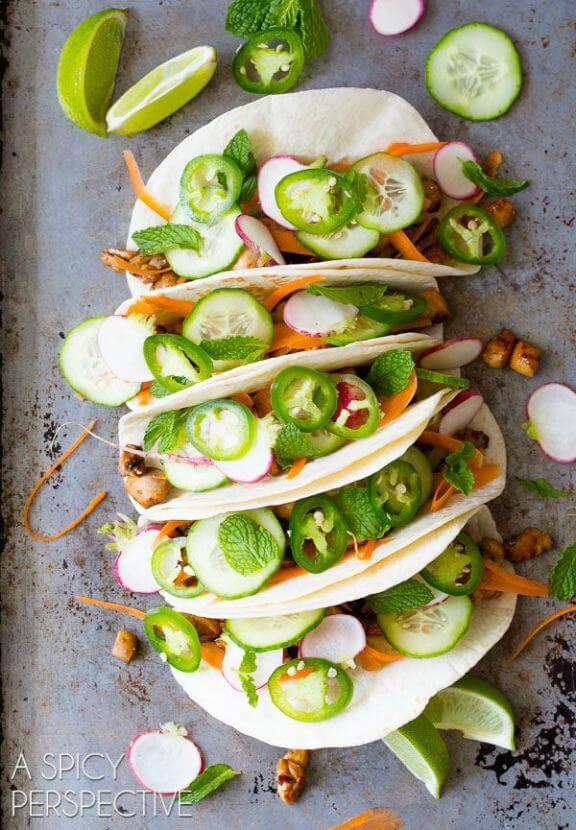 Vietnamese Banh Mi Street Tacos | A Spicy Perspective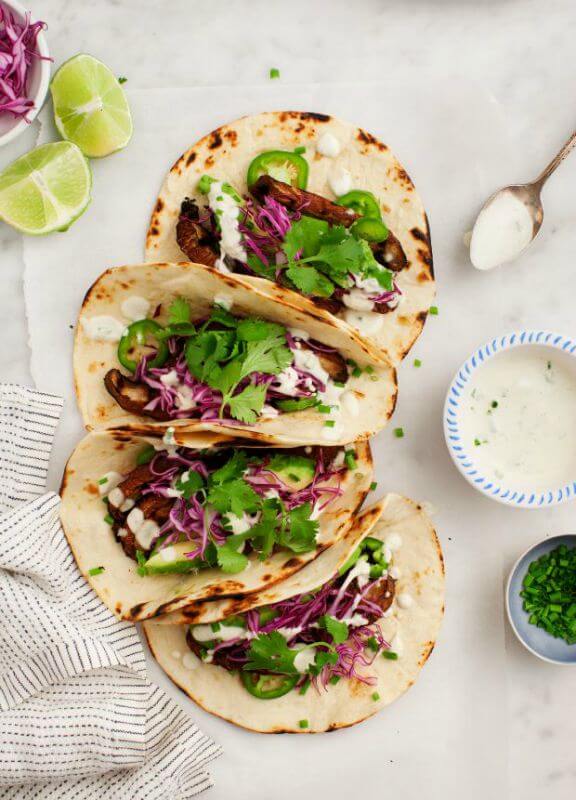 Portobello Tacos with Vegan Jalapeño Sauce | Love and Lemons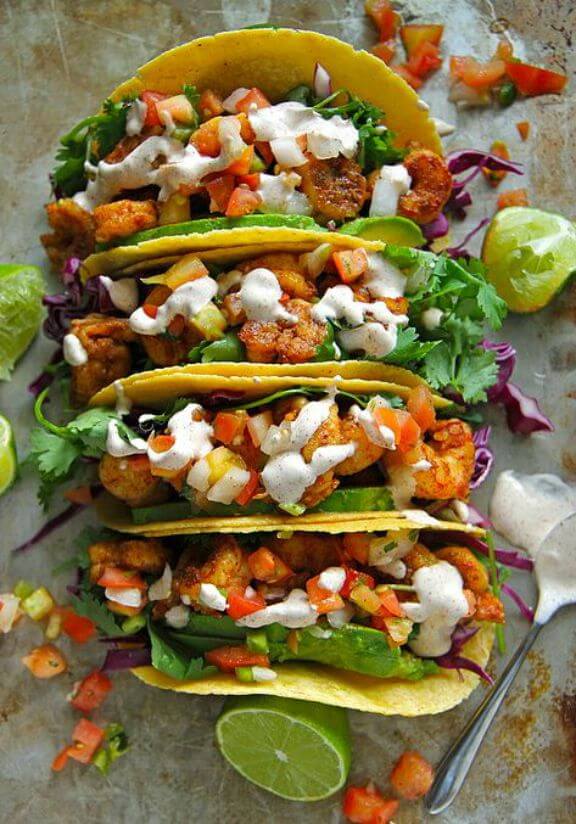 Chipotle Shrimp Tacos | Heather Christo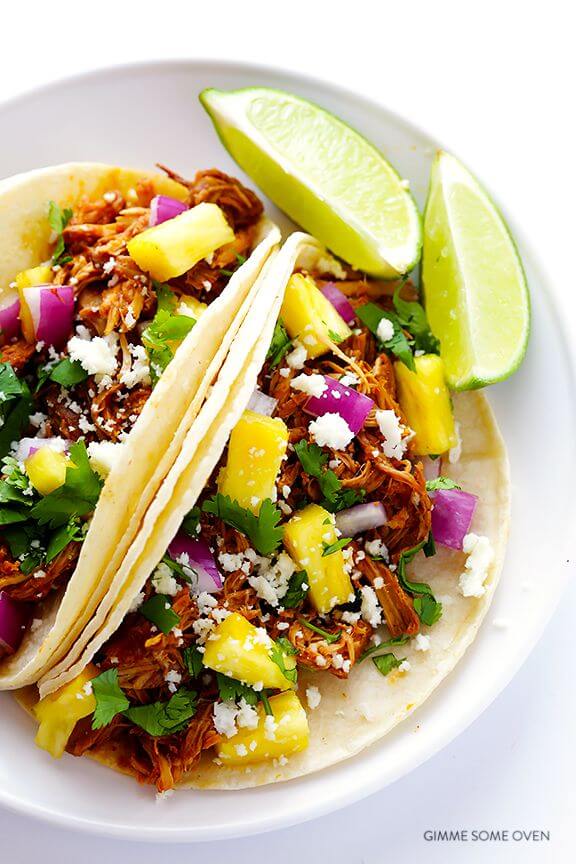 Slow Cooker Tacos Al Pastor | Gimme Some Oven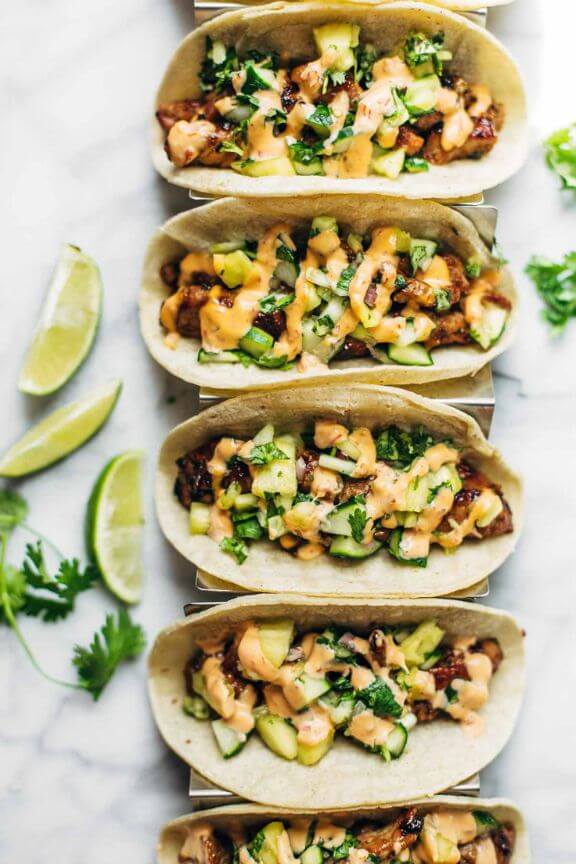 Caramelized Pork Tacos with Pineapple Salsa | Pinch of Yum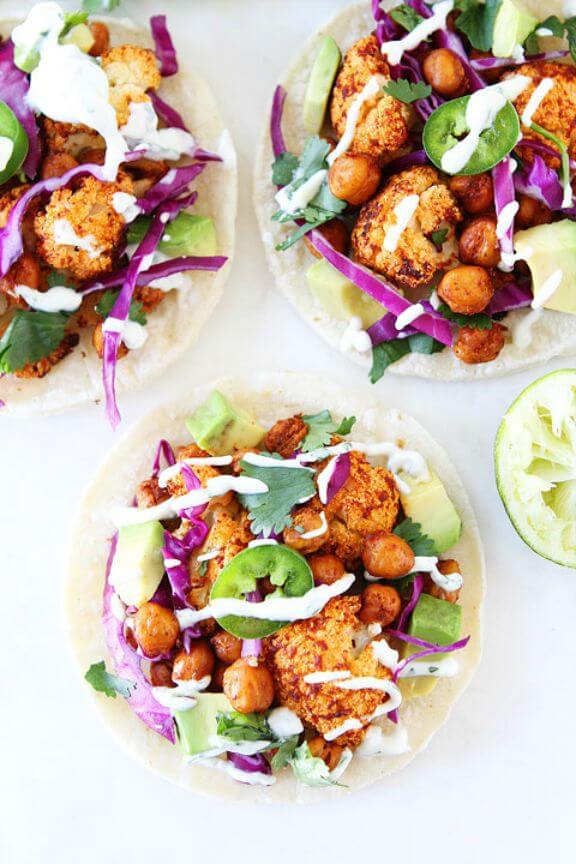 Roasted Cauliflower and Chickpea Tacos | Two Peas and Their Pod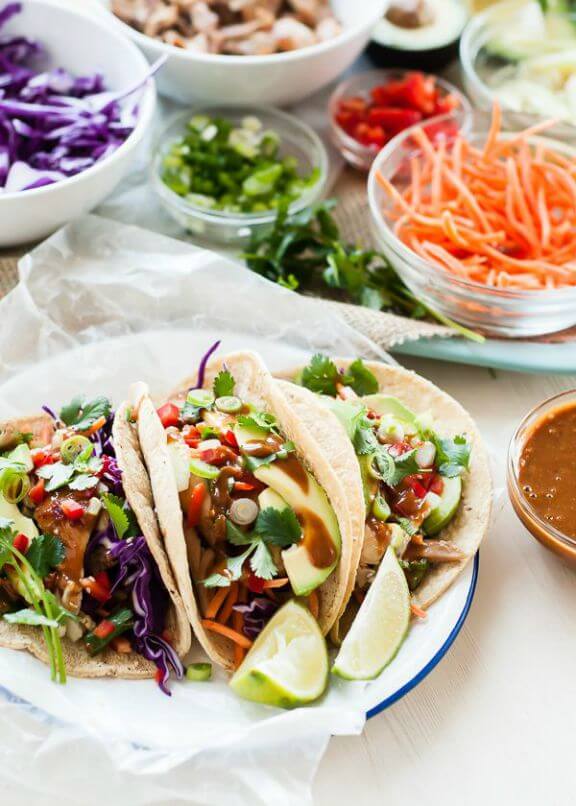 Thai Chicken Tacos | Mountain Mama Cooks