Turkey Enchiladas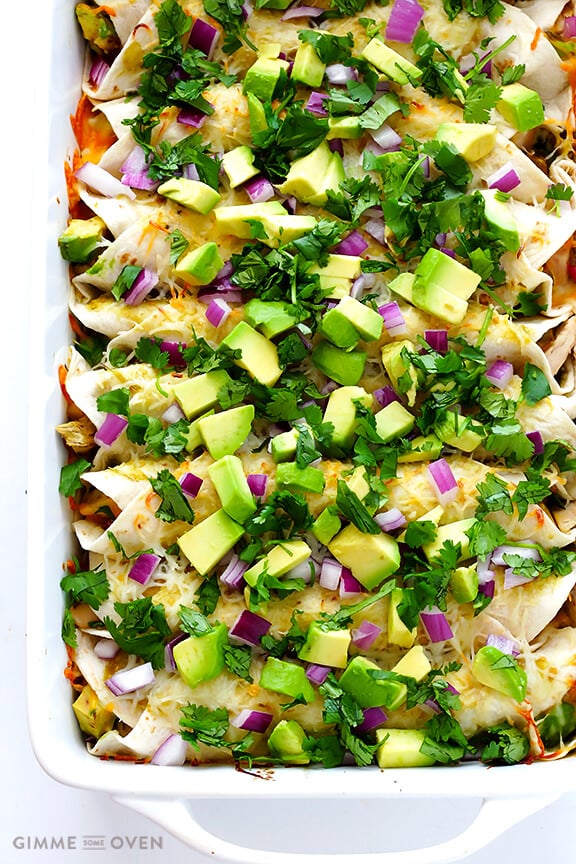 Do you celebrate Friendsgiving?
I feel like over the last decade or so, this holiday has become almost as monumental in the month of November as the big T-Day itself.  My friends love going all-out for a good ol'-fashioned Friendsgiving.  And actually, this year I actually have three Friendsgiving gatherings on the calendar with various circles of friends.  'Tis the season!
But hey, even if it makes November a little more busy, I will be there.  Because a casual evening with good friends, all gathered around the table sharing good food, making all sorts of good memories together?  It's everything I love, without all of the stress that so often seems to be dumped on the holidays.  And actually, it seems like the perfect meaningful start to the holiday season, soaking up all of the people in my life and giving thanks for the wonderful, honest, messy, inspiring, fun, crazy friendships we have.  They are treasures, and meant to be celebrated.
As I've mentioned on here before, though, I'm one of those weird people who doesn't get that excited about traditional Thanksgiving food.  Sure, it's ok.  But if given the option, I choose Mexican food over turkey and stuffing and cranberries any day.  So for Friendsgiving — or Thanksgiving leftovers — I love pairing the two!  And let me tell you, these turkey enchiladas are the way to go.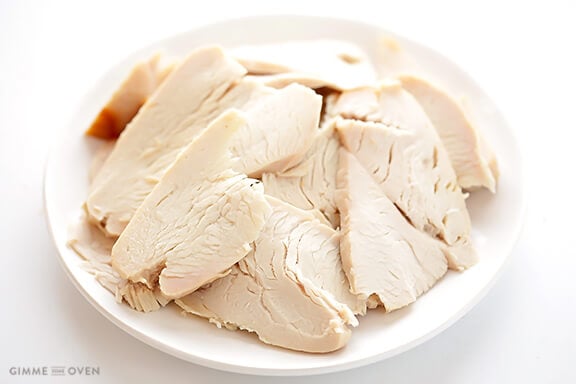 To make them, just begin with some leftover turkey.  You can use any kind of turkey — dark meat, light meat, even leftover sliced turkey lunch meat.  Just roughly chop it up into bite-sized pieces.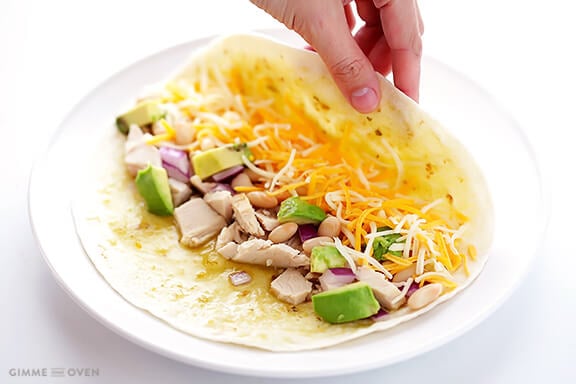 Then spread some on a tortilla that has been slathered with salsa verde.  (This is a sponsored post in partnership with Old El Paso, and their flour tortillas are genuinely my favorites for enchiladas.  You could also sub in their mild green chiles enchilada sauce in place of salsa verde if you'd like.)
Top it with some extra white beans, red onion, diced avocado, and lots of cheese, and roll it up and lay it in a large baking dish.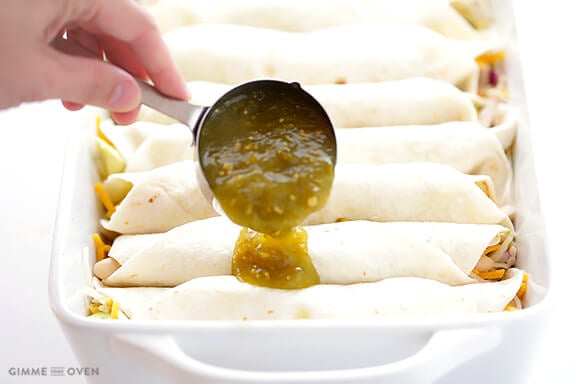 Then pour your remaining salsa verde on top of the enchiladas and spread it around, and sprinkle some cheese on top.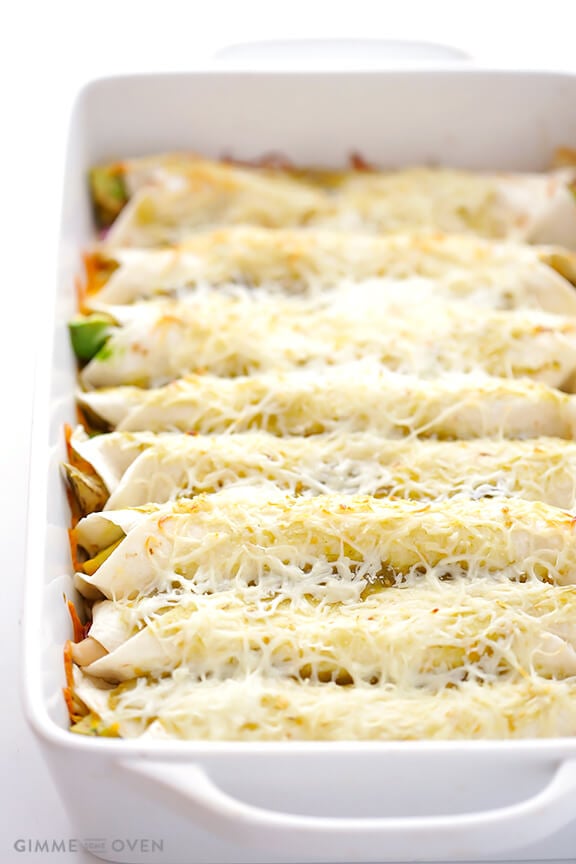 And bake it to melted cheesy perfection.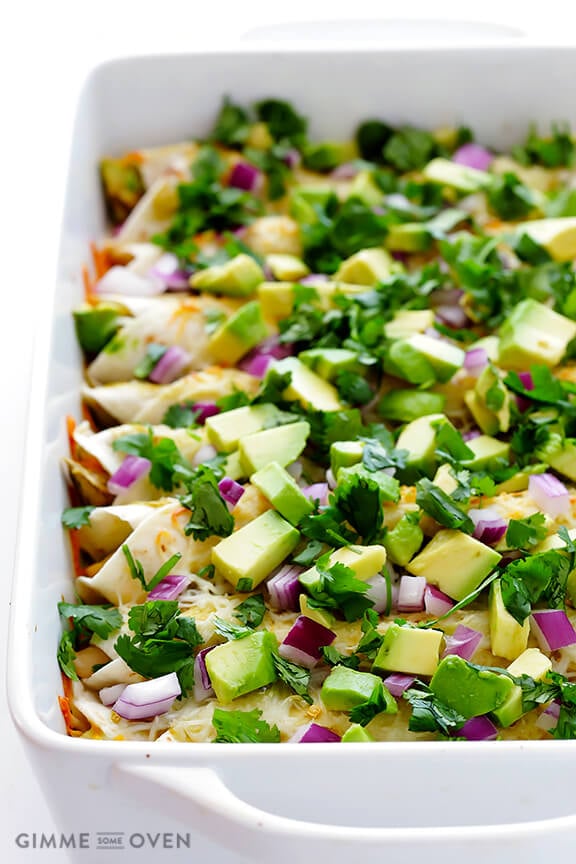 Then if you want to go garnish crazy, like me, toss some extra avocado, red onion, and fresh cilantro on top.
(I can hear the infomercial in my head — "from drab to fab in 30 seconds!!")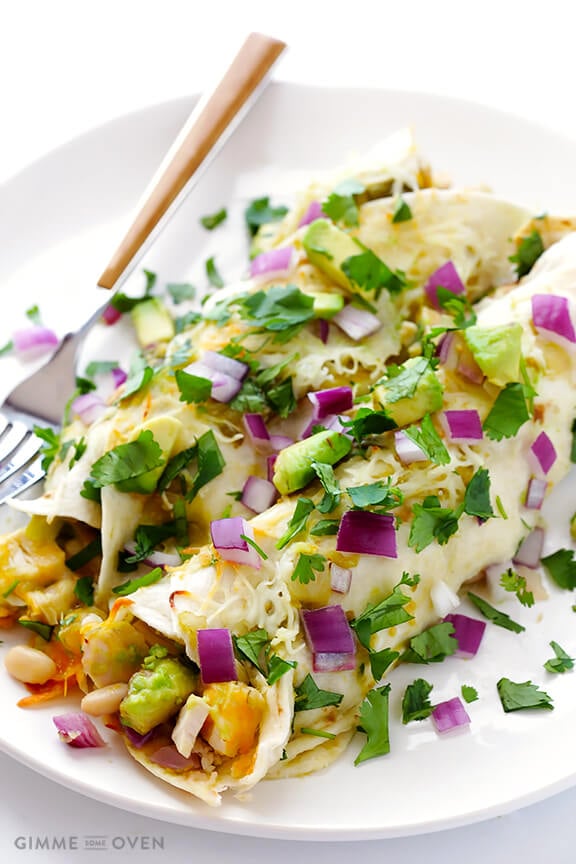 Then dish it up and serve it to your friends, or family, or — hey — if you're single and want to freeze a batch, I can attest that enchiladas always make good leftovers.
Cheers to the good friends (and good enchiladas!) in our lives.  :)
Turkey Enchiladas
These Turkey Enchiladas are absolutely delicious, and they're the perfect way to use up leftover turkey.
Ingredients:
2 cups salsa verde
2 avocados, peeled, pitted and diced*
half a medium red onion, diced
3 cups cooked, roughly-chopped turkey
3 cups shredded Mexican cheese
1 (14-ounce) can Great Northern beans
½ cup chopped fresh cilantro leaves
Directions:
Preheat oven to 350°F.  Spray a large 9×13-inch baking dish with cooking spray.  Then spread ⅓ cup salsa verde evenly along the bottom of the dish.  Set aside.
Set aside 1 cup of the shredded cheese, 1 avocado, and ½ cup red onion for later use.
Lay a flour tortilla out a workspace.  Spread 2 tablespoons salsa verde all over the surface of the tortilla.  Then in a line down the center, layer about a handful of avocado, red onion, turkey, cheese and beans.  (Portion each ingredient so that you use about ⅛ of the entire portion per enchilada, since there are 8 total.)  Fold the tortilla over to seal it, then transfer the enchilada to the pan.  Repeat with the remaining tortillas until all 8 enchiladas are in the pan.  You may need to squish them together a bit to make room.
Spread the remaining salsa verde on top of the enchiladas.  Then sprinkle the reserved 1 cup shredded cheese evenly on top. Bake for 20 minutes.
Remove, and sprinkle the enchiladas evenly with the reserved avocado, red onion, and the fresh cilantro leaves.  Serve immediately.
All images and text ©
If you make this recipe, be sure to snap a photo and hashtag it #gimmesomeoven. I'd love to see what you cook!
Also check out these other delicious enchilada recipes!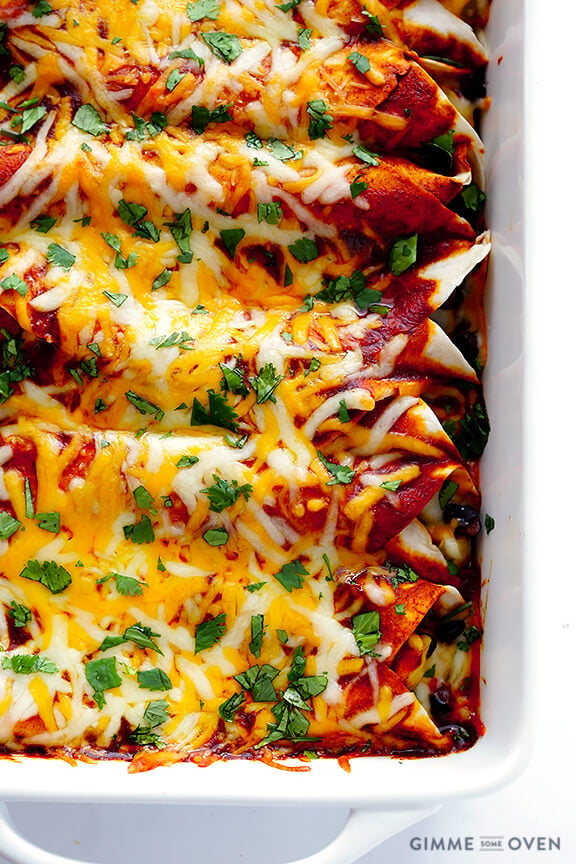 The BEST Chicken Enchiladas Ever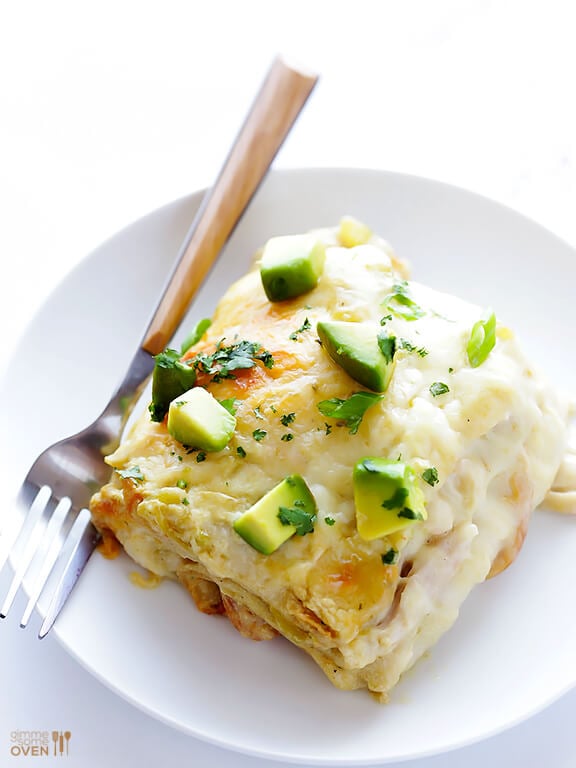 White Chicken Enchilada Casserole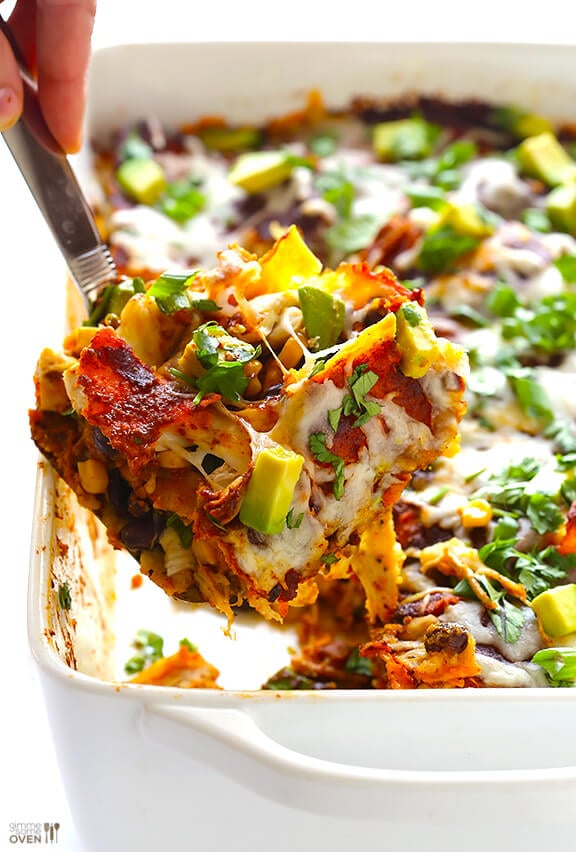 (Red) Chicken Enchilada Casserole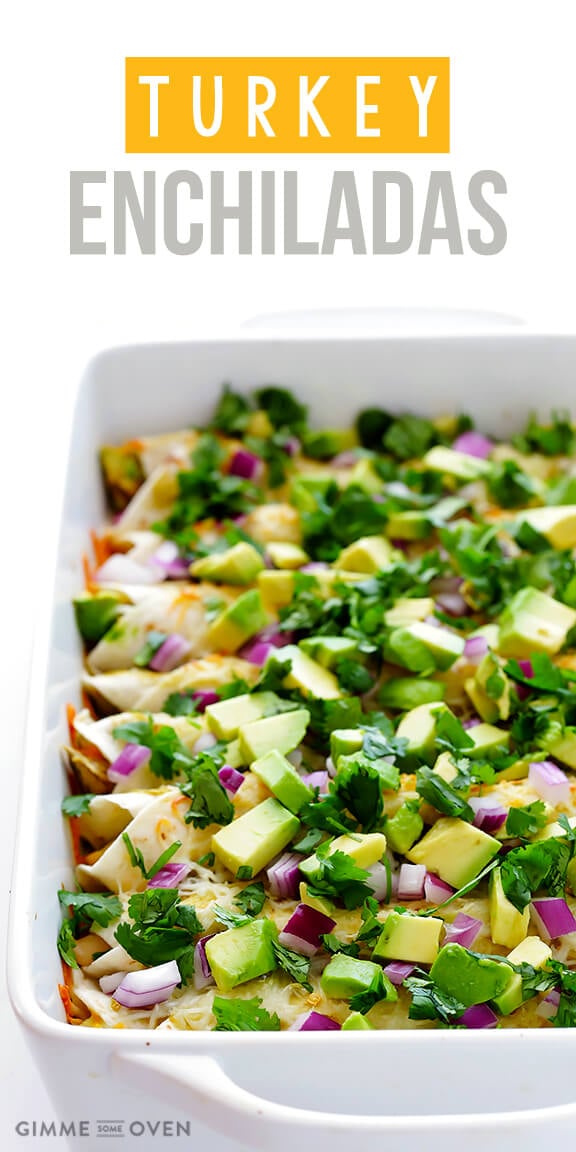 This recipe is sponsored by Old El Paso.  I am working with a team of bloggers and OEP this year to develop fresh Mexican food recipes, and all opinions are my own as always.  Thanks for supporting the brands which help make this site possible.  :)