15 Broccoli Recipes
This post may contain affiliate links. Please read my disclosure policy.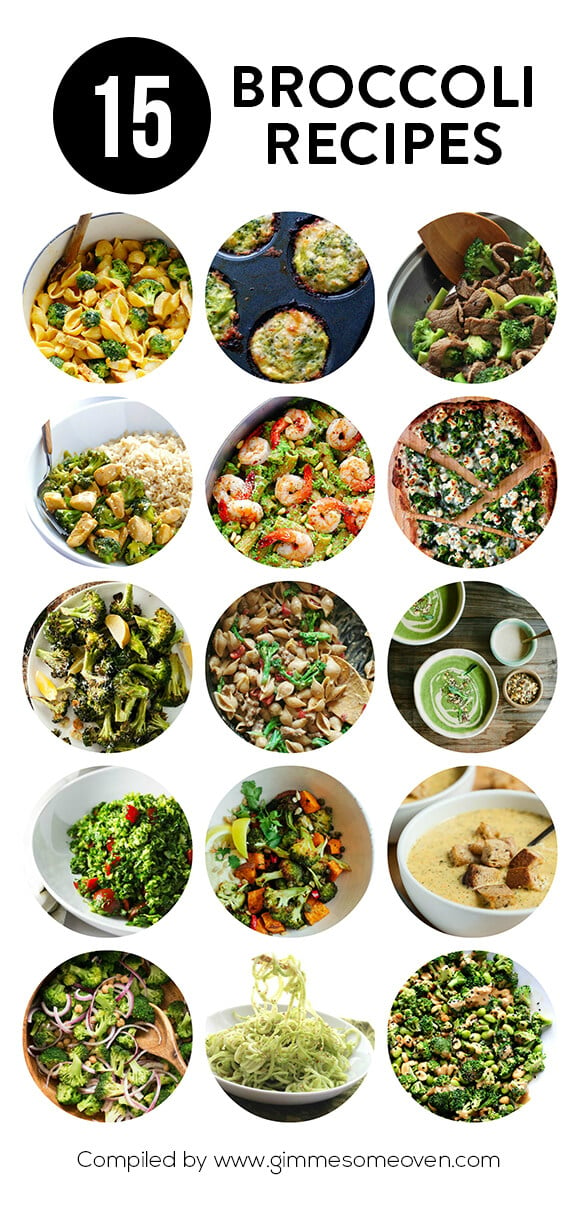 Hey everyone, it's Hayley with this week's roundup (how is it Sunday again already)?
Let me be clear, I was not one of those kids who hated broccoli. As long as I can remember, I've liked it, and could never relate to those kids who'd scrunch up their faces at the sight of it. However, I should mention there as a brief period of time where broccoli and I took a break. When I was younger, my dad would make my sister and I eat raw broccoli with almost every dinner. And see, raw broccoli is very different than cooked broccoli — it's practically a different vegetable! "It's the healthiest vegetable you can eat!" he'd proclaim. To make it semi-palatable, we'd have to dip it in generous pools of Thousand Island Dressing or Ranch, which was really more like eating salad dressing with a side of broccoli. But he'd allow it. (Oh, the lengths parents will go to get their kids to eat certain things.) Luckily the mandatory raw broccoli eating period of my childhood was just a phase though, and we became fast friends again (in its wonderful cooked form, of course).
A few years ago I discovered the glorious merits of roasted broccoli, and since then I've never turned back. It's my favorite way to eat those marvelous tiny trees. When my husband and I roast it, we toss it with olive oil, some slivers of garlic, chili flakes, a sprinkling of salt, and sometimes a squeeze or two of lemon. And we get giddy when it sticks to the pan, and some of the smaller pieces get extra toasty. Oh yes — we call it "carbon broccoli."
So I have to say — my dad was right. Broccoli is one of the healthiest vegetables you can eat, and it just so happens to be in season right now! So today we're sharing 15 exciting ways to enjoy this cruciferous veggie. From the classic broccoli and cheese soup, to broccoli tots, to a pasta with broccoli pesto, even a "magic" broccoli dish, and more — we hope that you find something that makes you want to get to choppin' broccoliiiiiii stat.  Enjoy!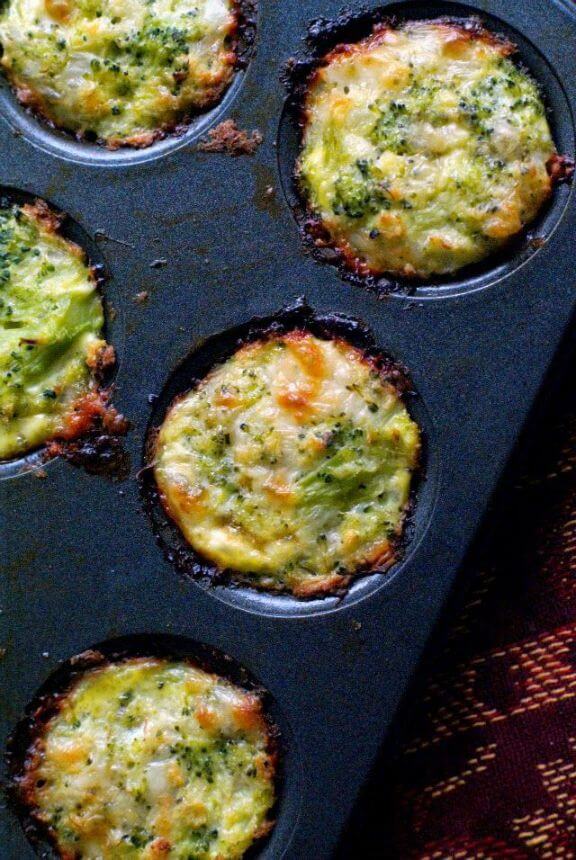 Broccoli Tots | The Two Bite Club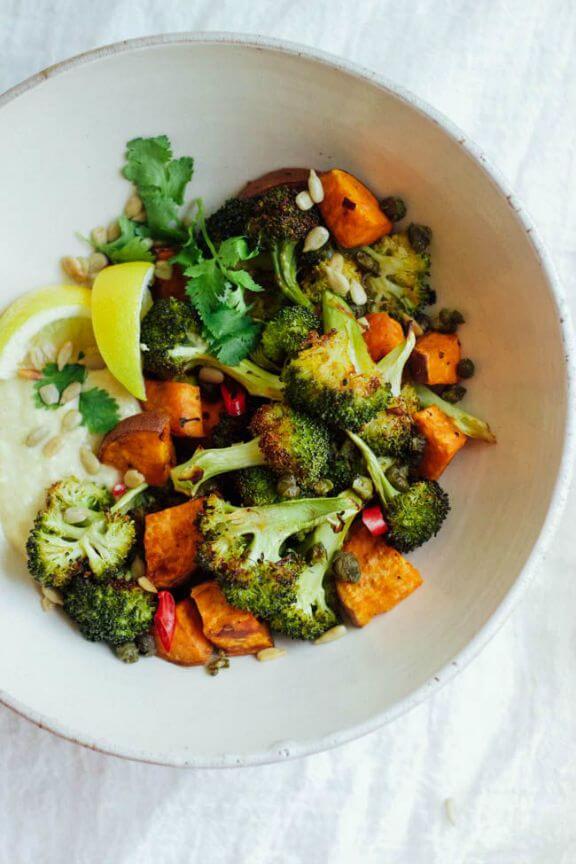 Burnt Broccoli Salad with Crispy Capers | Wholehearted Eats
12-Minute Chicken and Broccoli | Gimme Some Oven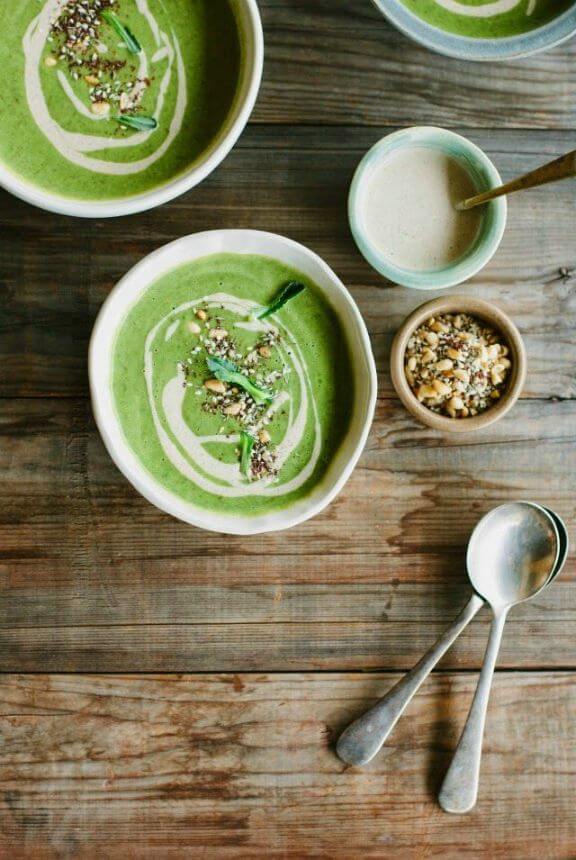 Broccoli Soup with Tahini, Lemon and Pine Nut Za'atar | My Darling Lemon Thyme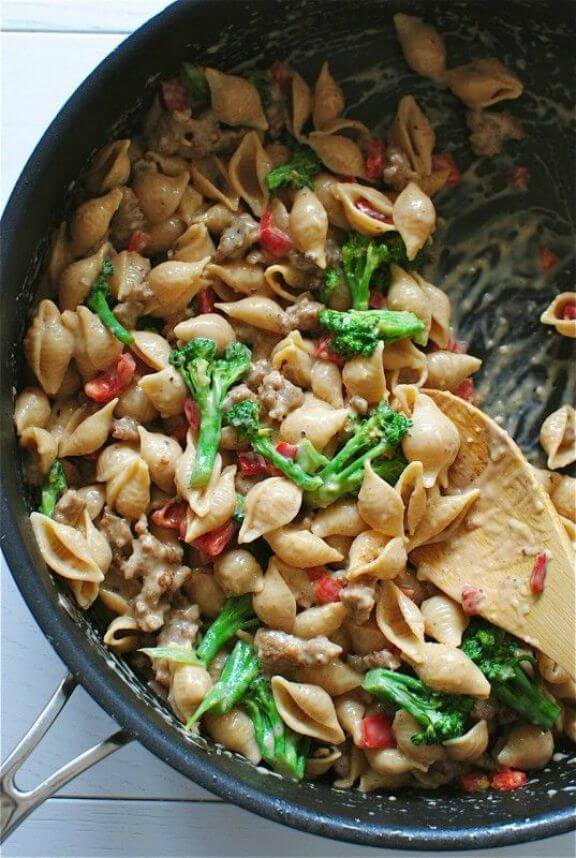 Creamy Roasted Garlic Shells with Italian Sausage, Peppers and Broccoli | Bev Cooks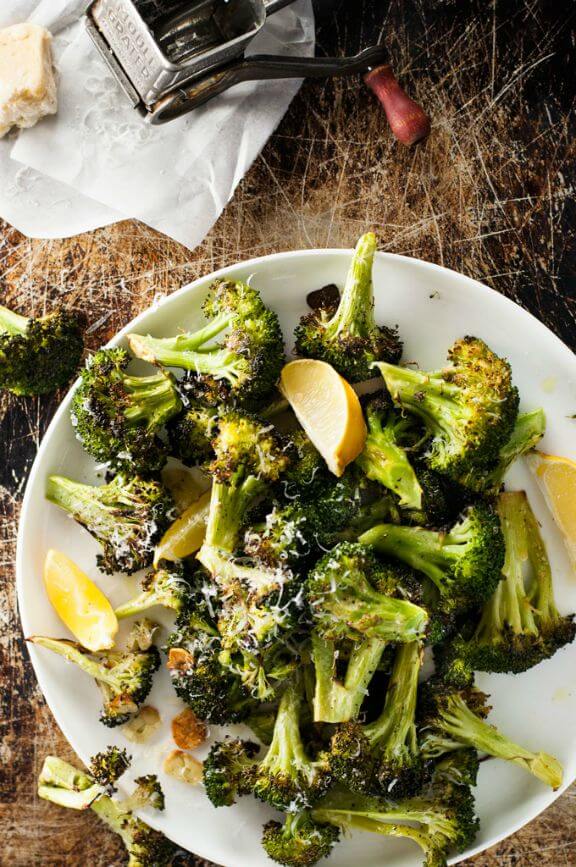 Magic Broccoli | RecipeTin Eats
Shrimp Pasta with Broccoli Pesto | Gimme Some Oven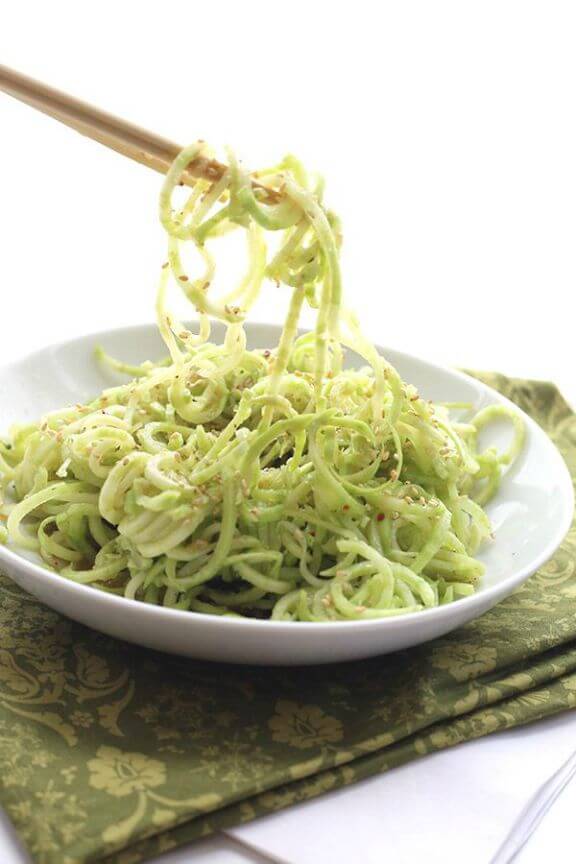 Broccoli Stem Noodles with Ginger-Sesame Dressing | All Day I Dream About Food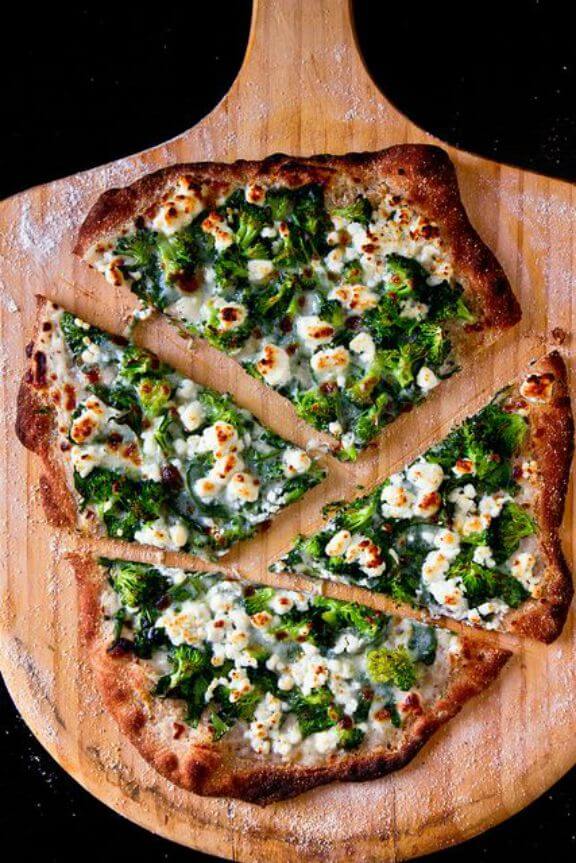 Spinoccoli Pizza | The Brewer and the Baker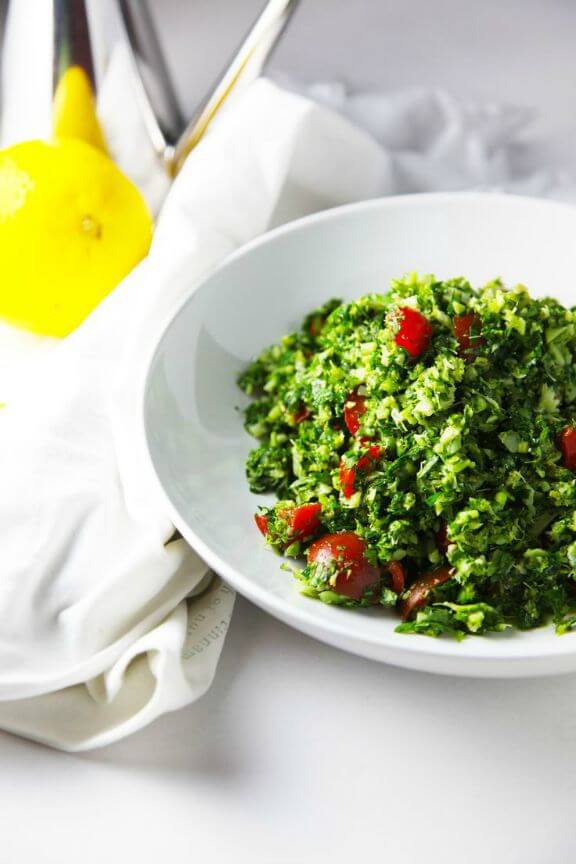 Broccoli Tabouli | I Quit Sugar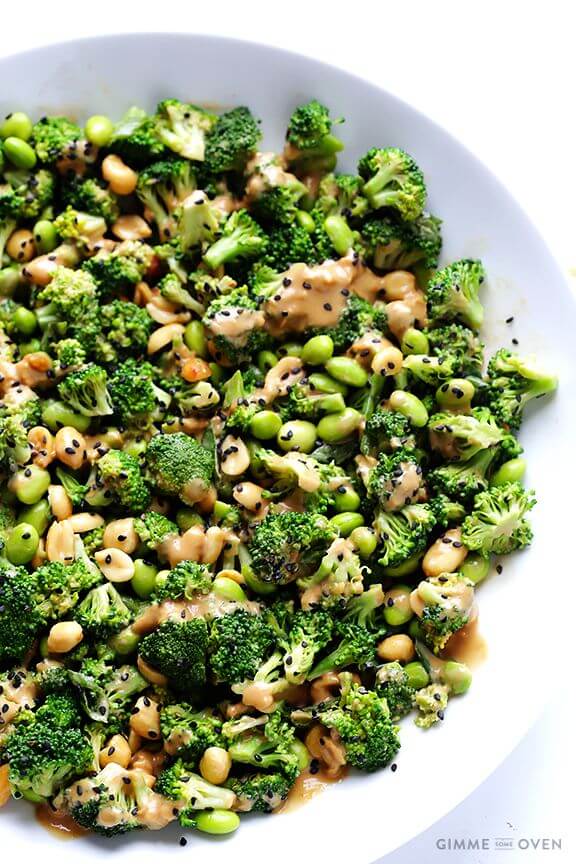 Asian Broccoli Salad with Peanut Sauce | Gimme Some Oven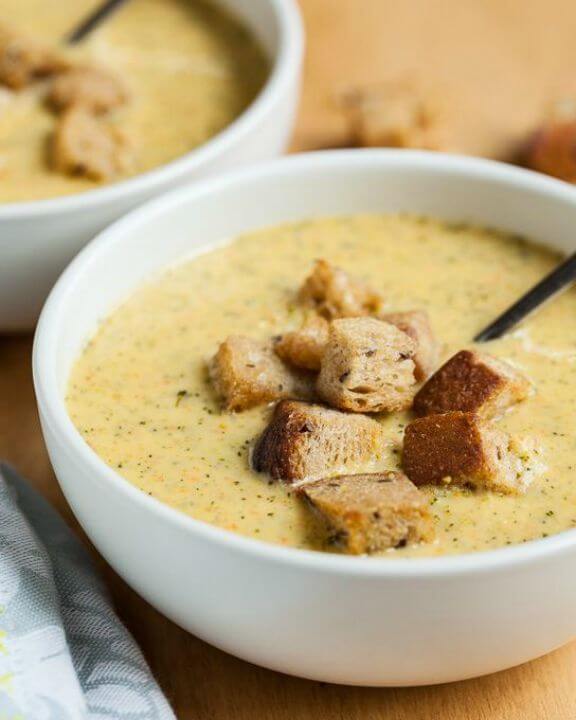 Broccoli Cheddar Soup with Whole Grain Mustard Croutons | Gather & Dine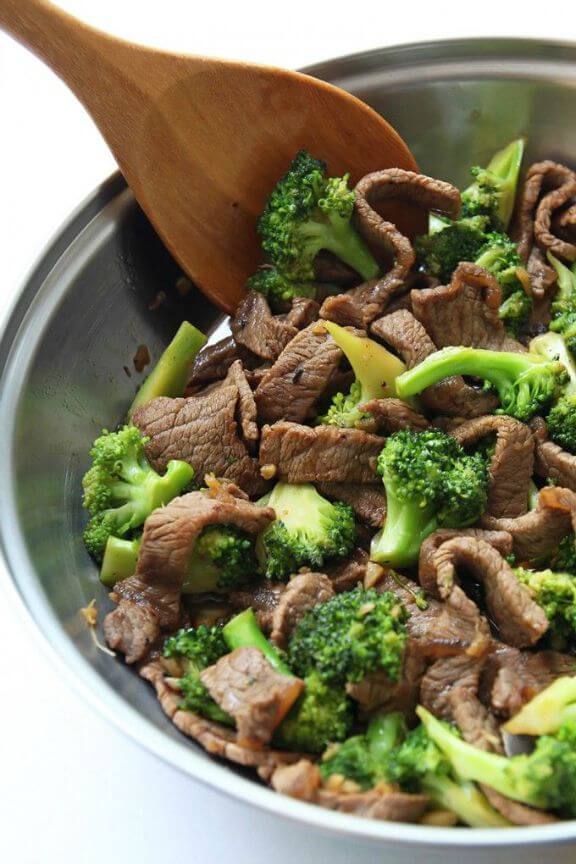 Easy Ginger Beef Broccoli Stir Fry | Leela Licious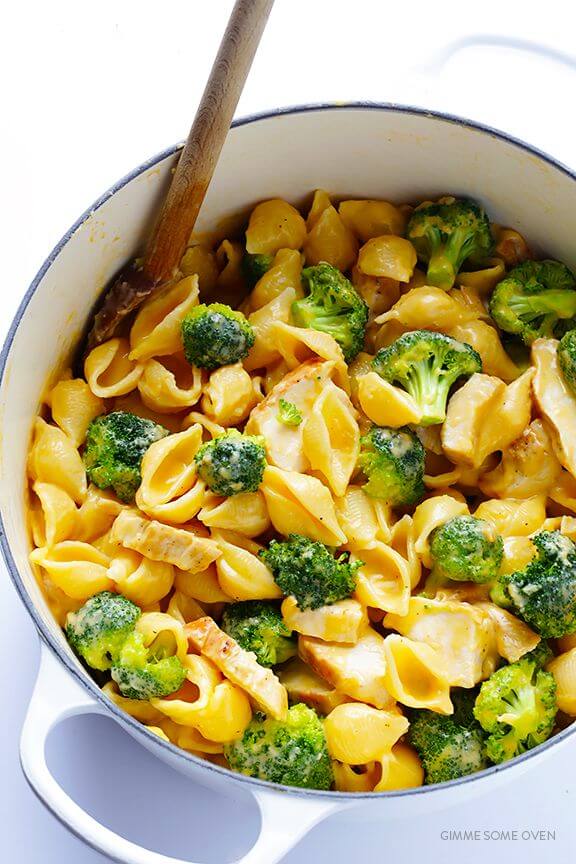 Broccoli Chicken Mac & Cheese | Gimme Some Oven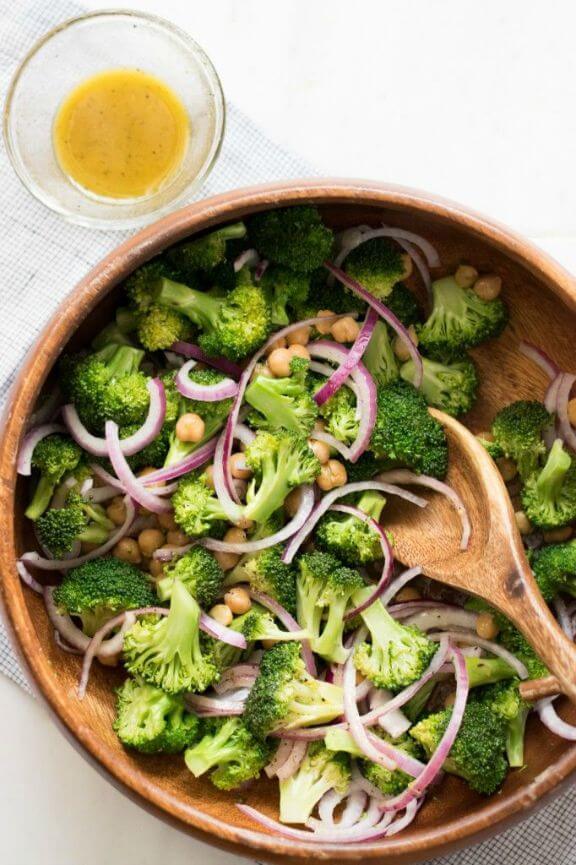 Chickpea Broccoli Salad with Dijon Maple Dressing | My Plant Based Kitchen