15 Holiday Cookie Recipes
This post may contain affiliate links. Please read my disclosure policy.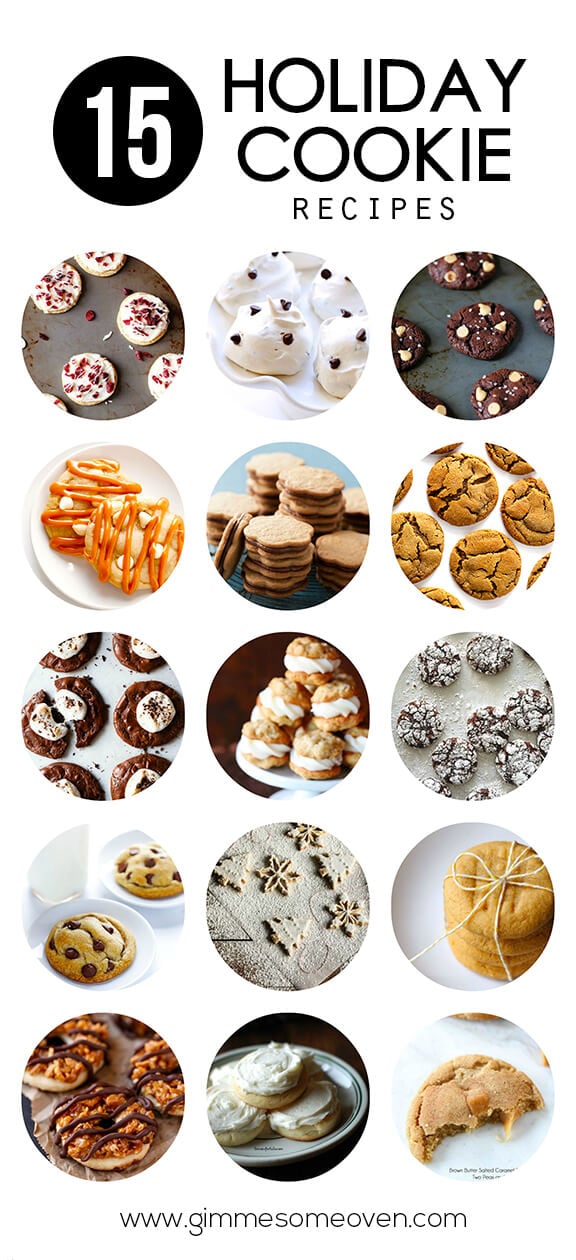 There's something so joyful about baking cookies this time of year that you can't help but let it propel you into the holiday spirit.
Maybe it's the warming aromas of cinnamon, nutmeg and ginger hovering in the air, or the ever so comforting and familiar scent of butter and sugar co-mingling in the mixer. Maybe it's the cathartic process of rolling out cookie dough and cutting shapes, or how the kitchen becomes the gathering hub for friends and family, and stories and laughter. Possibly it's the ritual of making sentimental recipes that have been part of your family's tradition for years and sharing them with loved ones. Most likely though, it's all of the above.
Personally, all I need is a little Nat King Cole, the Charlie Brown Christmas soundtrack and one whiff of evergreen pine, and I'm there.
It's undeniable that baking cookies makes one full of cheer, and there's no better way to share that cheer than by sharing cookies. From Santa's cookie plate and cookie swaps to holiday gifts and "just because," we've got every kind of cookie you'll need this holiday.
Move over sugar plums, we've got visions of cookies.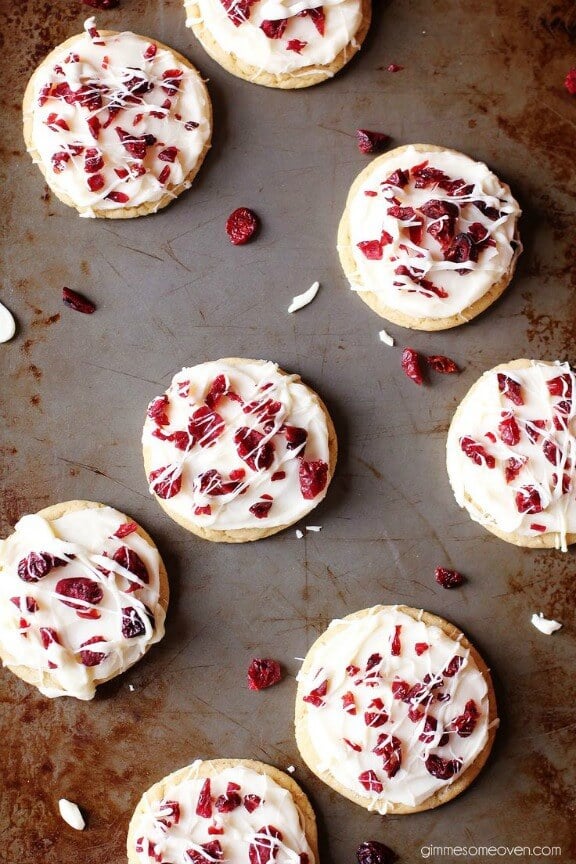 Cranberry Bliss Cookies | Gimme Some Oven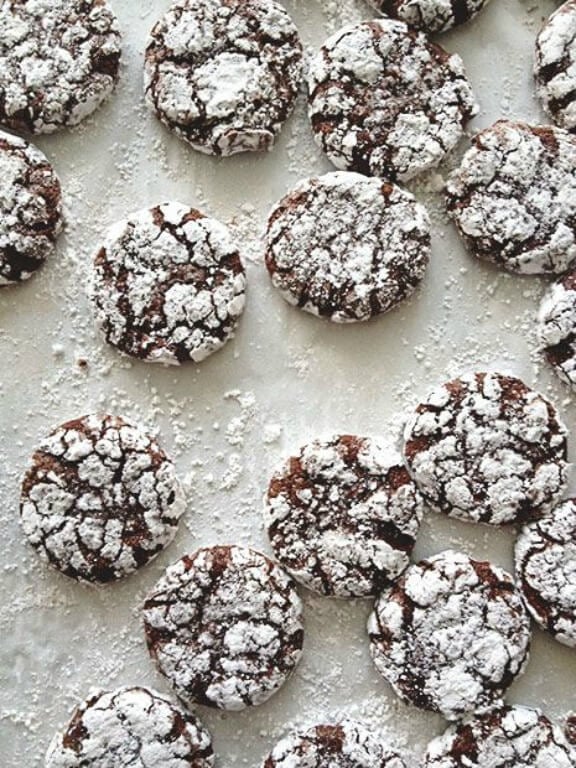 Peppermint Crinkle Cookies | Bakers Royale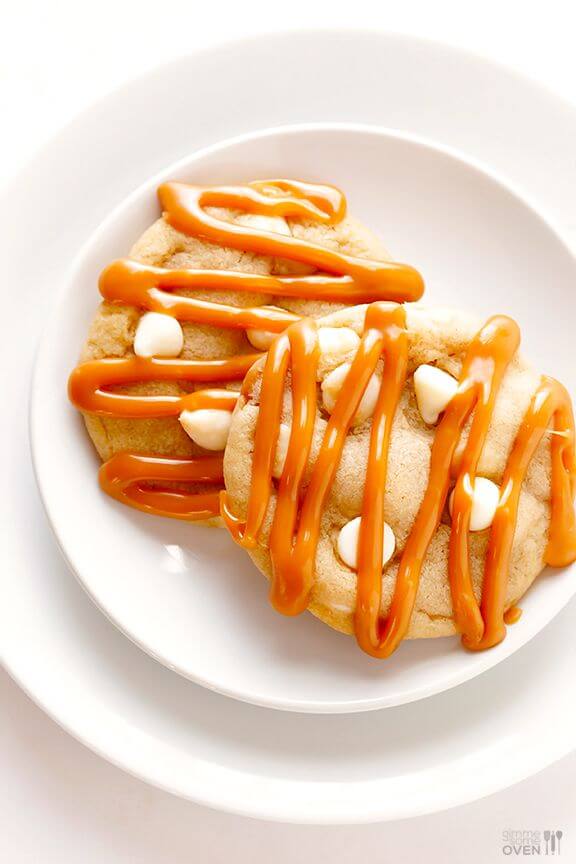 Caramel White Chocolate Cookies | Gimme Some Oven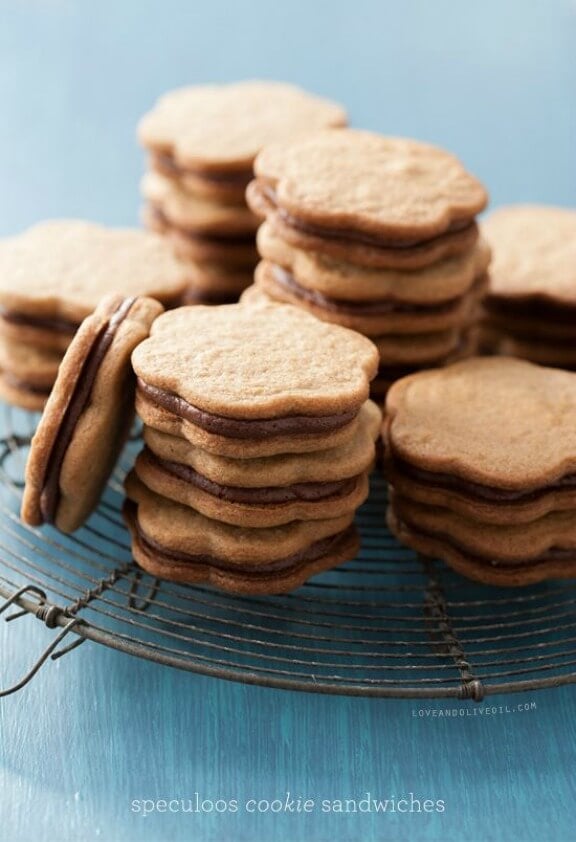 Speculoos Cookie Sandwiches | Love & Olive Oil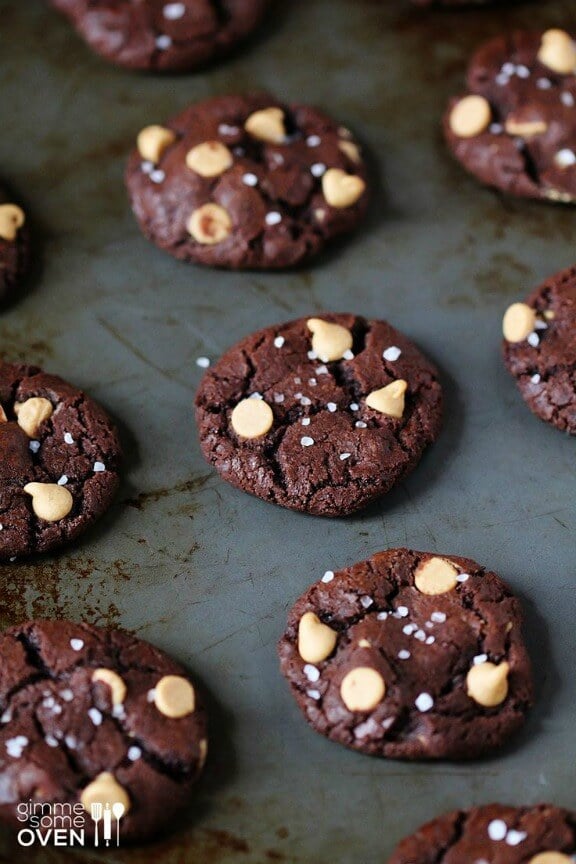 Salted Chocolate Peanut Butter Cookies | Gimme Some Oven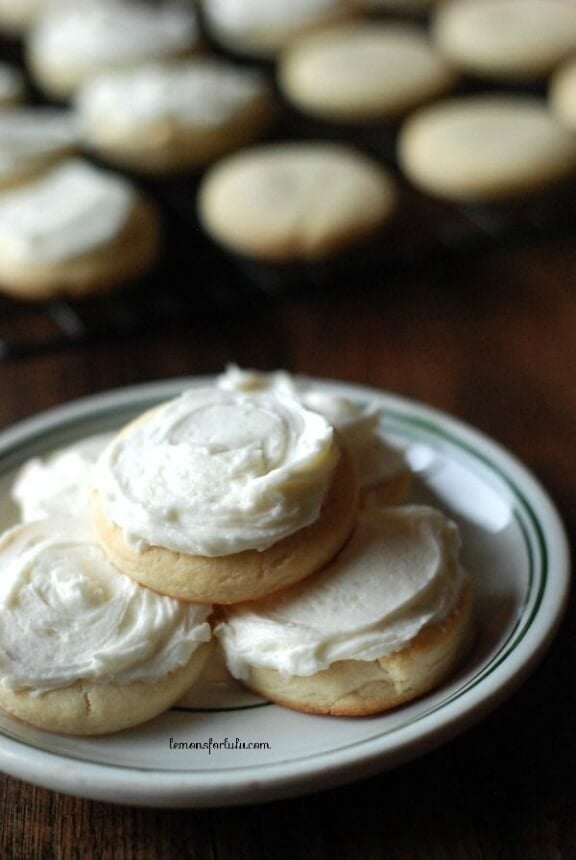 Eggnog Sugar Cookies | Lemons for Lulu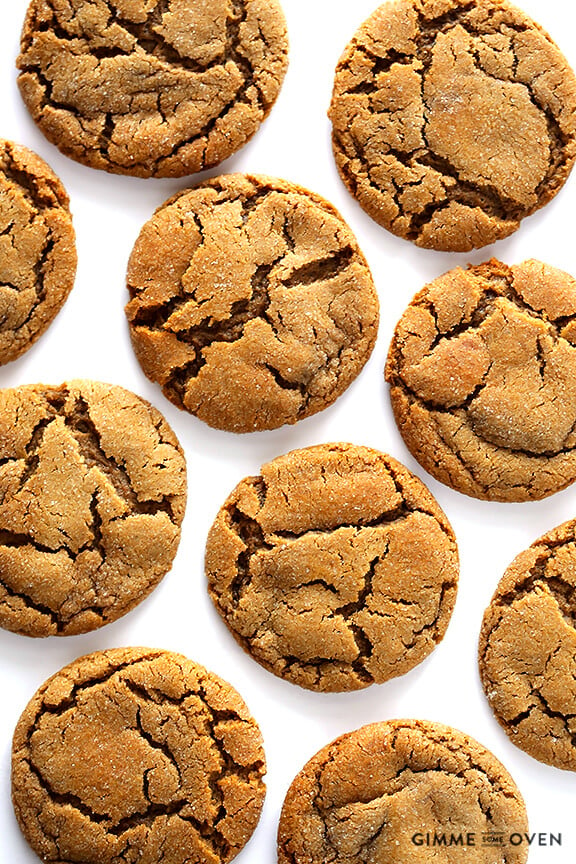 Chewy Ginger Molasses Cookies | Gimme Some Oven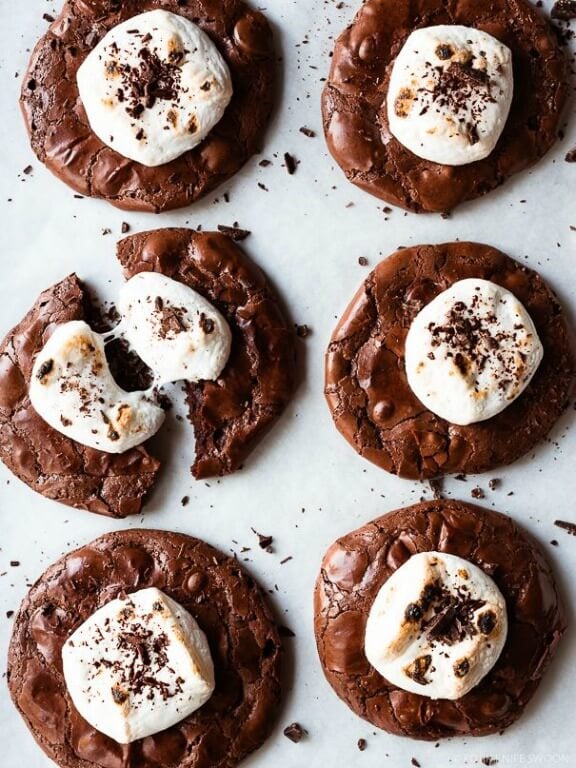 Flourless Hot Cocoa Cookies | Fork Knife Swoon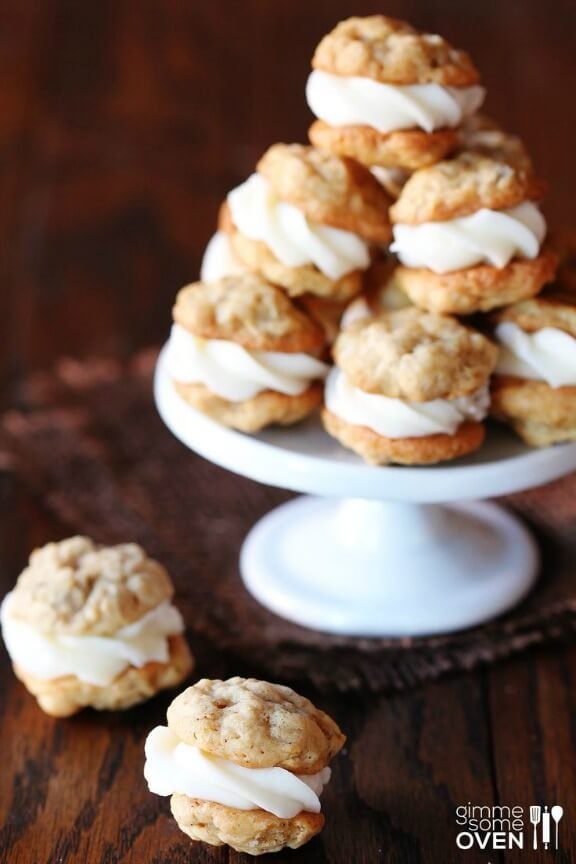 Mini Oatmeal Creme Pies | Gimme Some Oven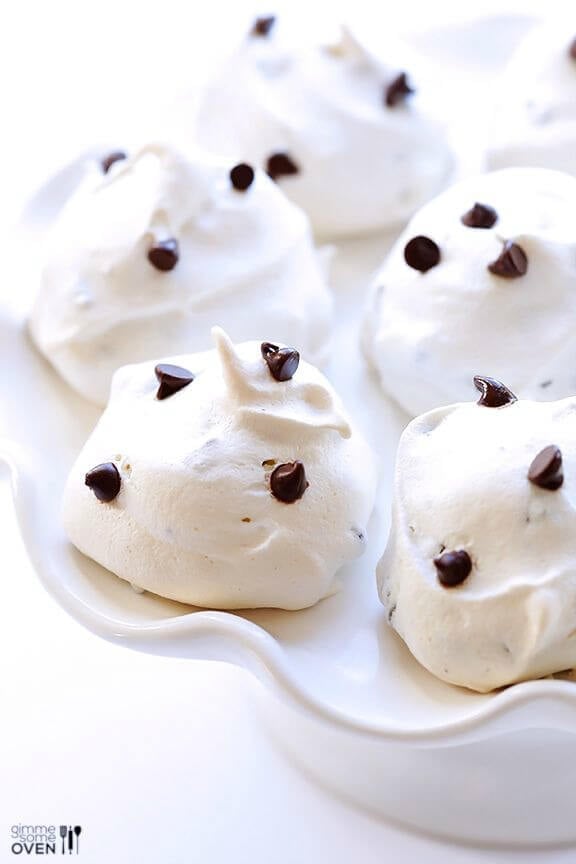 Chocolate Chip Meringue Cookies | Gimme Some Oven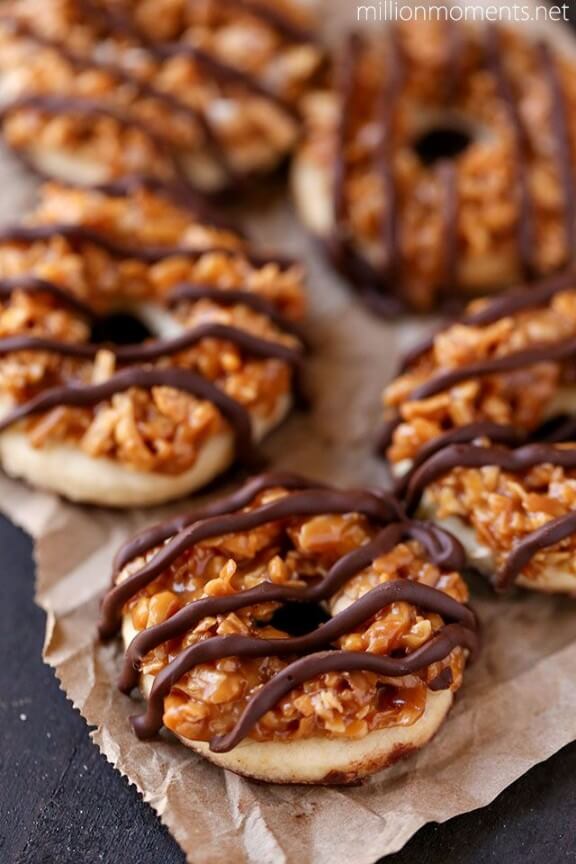 Easy Homemade Samoas | A Million Moments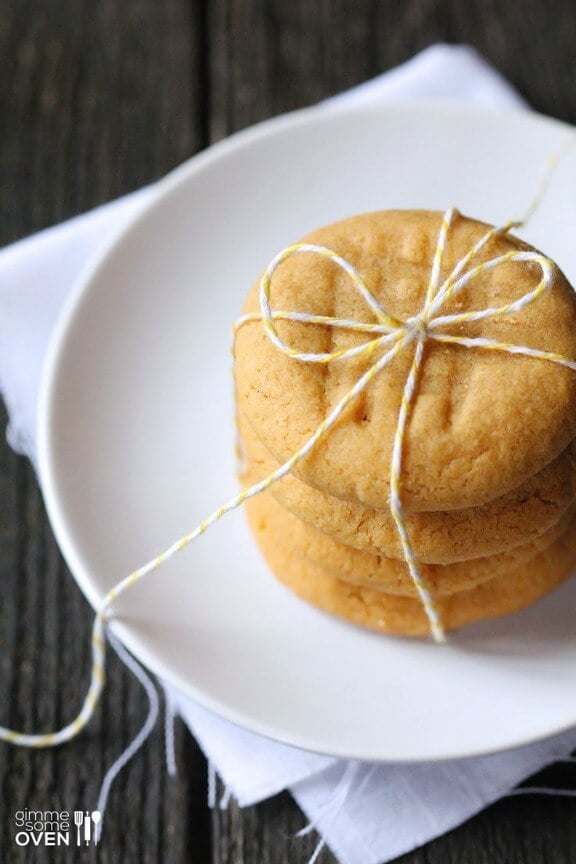 3-Ingredient Peanut Butter Cookies | Gimme Some Oven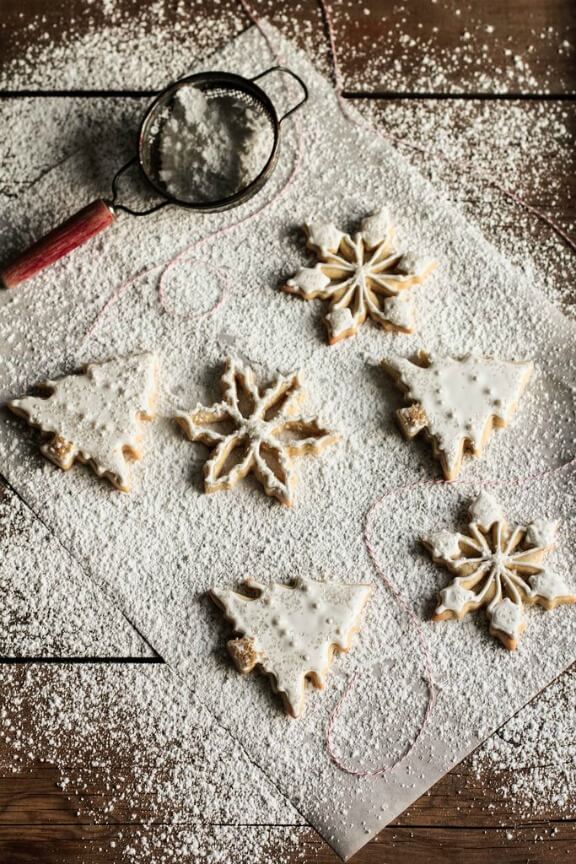 Christmas Sugar Cookies | Pastry Affair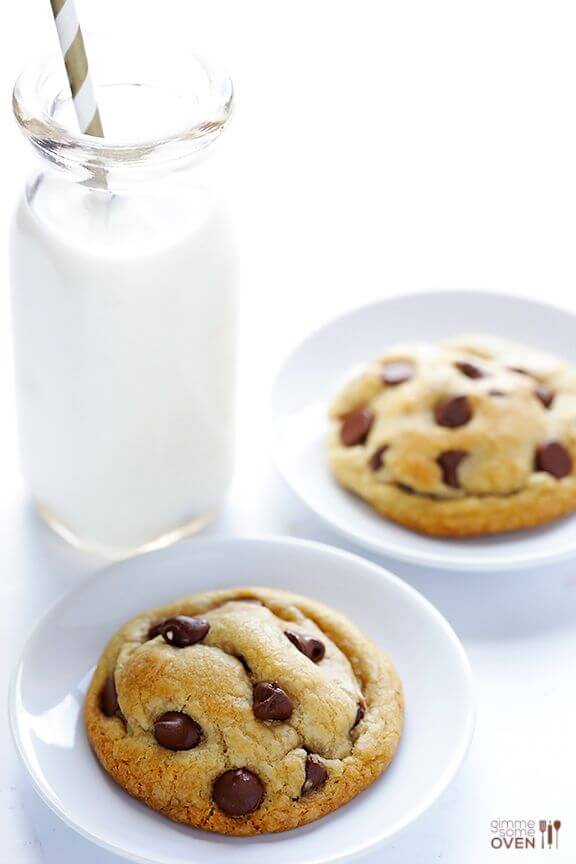 Coconut Oil Chocolate Chip Cookies | Gimme Some Oven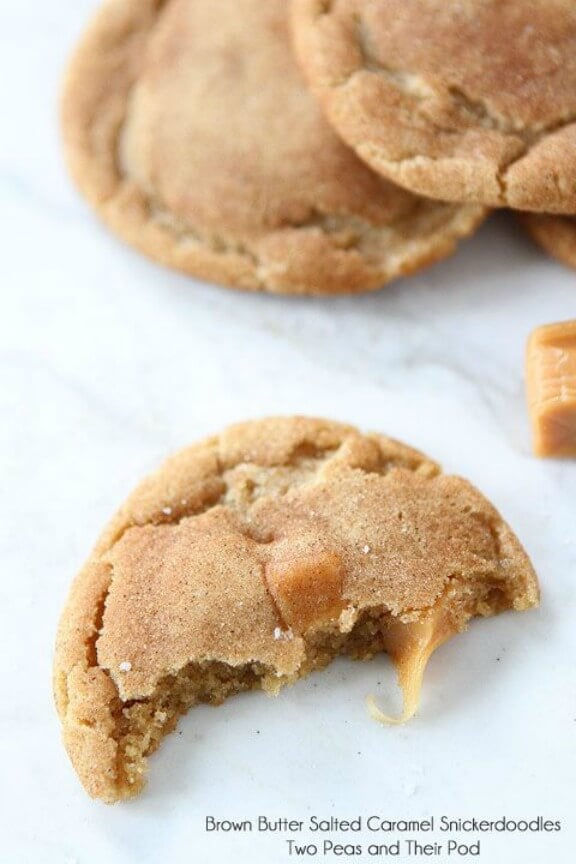 Brown Butter Salted Caramel Cookies | Two Peas and Their Pod