12 Favorite Taco Recipes
This post may contain affiliate links. Please read my disclosure policy.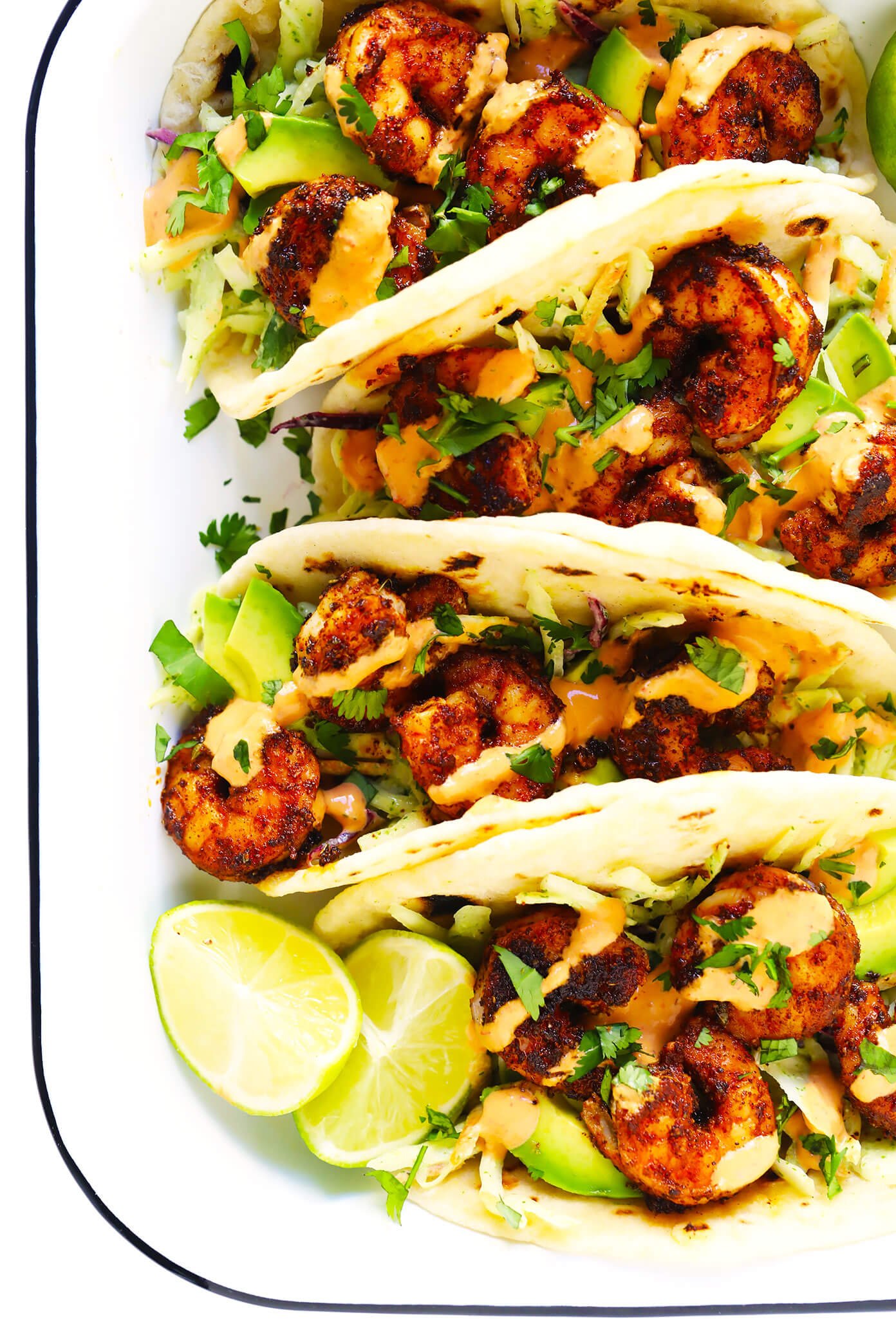 What do you say — tacos tonight?
I say yes. ♡ And for those of you happen to be looking for some tasty new taco recipes to try, here are a dozen of our readers' favorite taco recipes that come highly recommended!
Whether you're looking for some new meat, shrimp or fish tacos to try, or really want to add some delicious new vegetarian taco recipes to your repertoire…whether you need some 30-minute tacos that you can whip up in a flash, or prefer slow-cooked taco fillings that can simmer all day in the crockpot…whether you feel like starting the day with some breakfast tacos, trying a lightened-up version of crispy fish tacos, or join the internet's current obsession of dunking quesatacos in broth…there's hopefully a little something for everyone on this list. So many great taco recipes to try!
Of course, I also have to recommend that you try making a batch of my favorite homemade flour tortillas or corn tortillas to go with them sometime, which are always guaranteed to take taco night to the next level. And if you're looking to round out your meal, you can never go wrong with some chips and salsa, guacamole, refried beans, this side salad, and some fun drinks (hello margs, mocktails or aguas frescas) on taco night.
Let's make some tacos!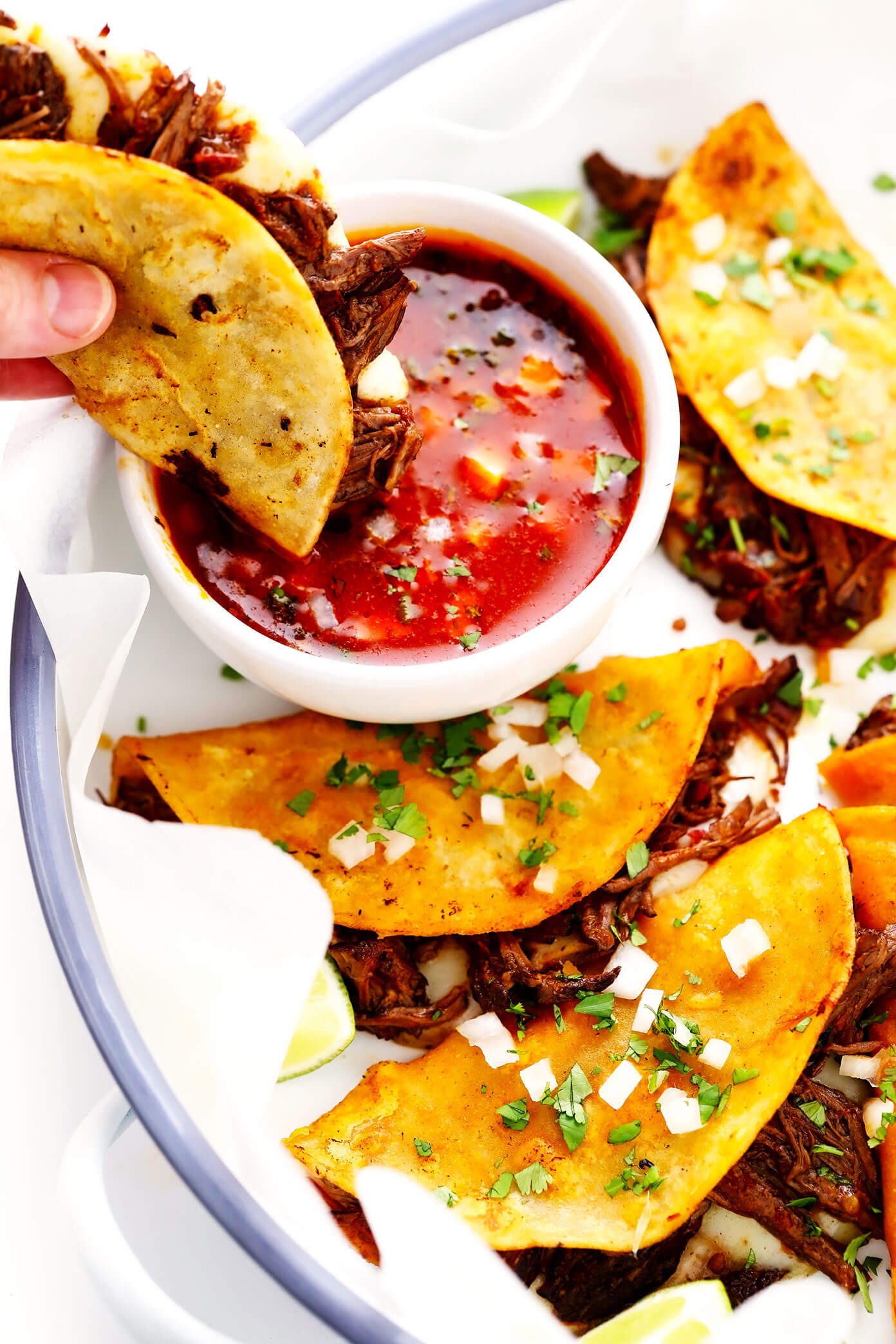 "These were soooooo good! Living in San Diego my whole life I have eaten A LOT of tacos… these were some of the best birria tacos I've had. Not to hard to make and the flavor was just so good. My husband couldn't stop drinking the broth. Definitely something I want to make again!" -Stacey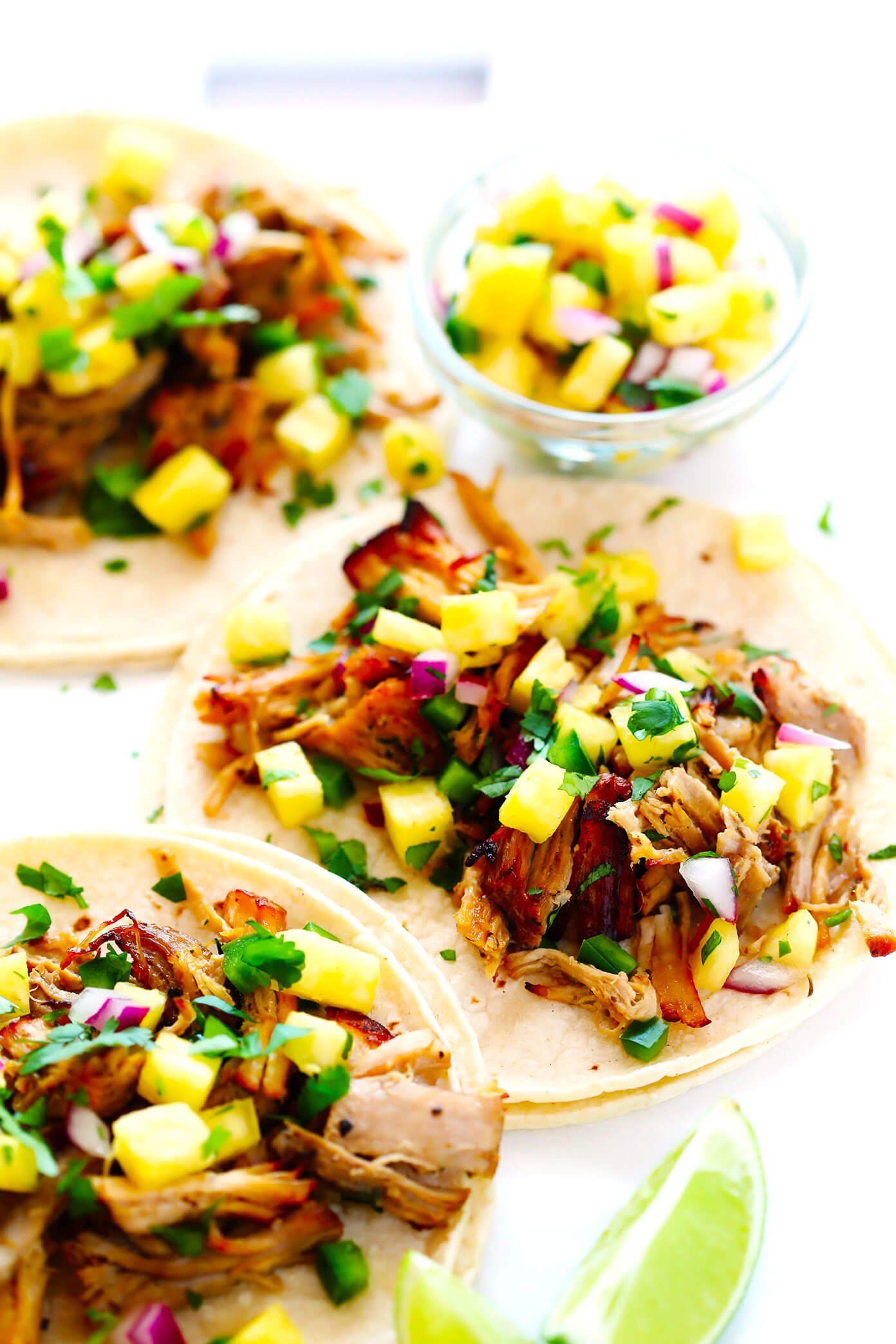 "I made this. I'd love to say I served it in warm tortillas with salsa and other toppings but I could not stop eating it STRAIGHT FROM THE PAN. A 4 lb roast will cook down to about 2 lbs of carnitas. I'm not sure, I weighed the results AFTER I regained some semblance of self control. But seriously, this may be the last instant pot recipe I ever need." -Karla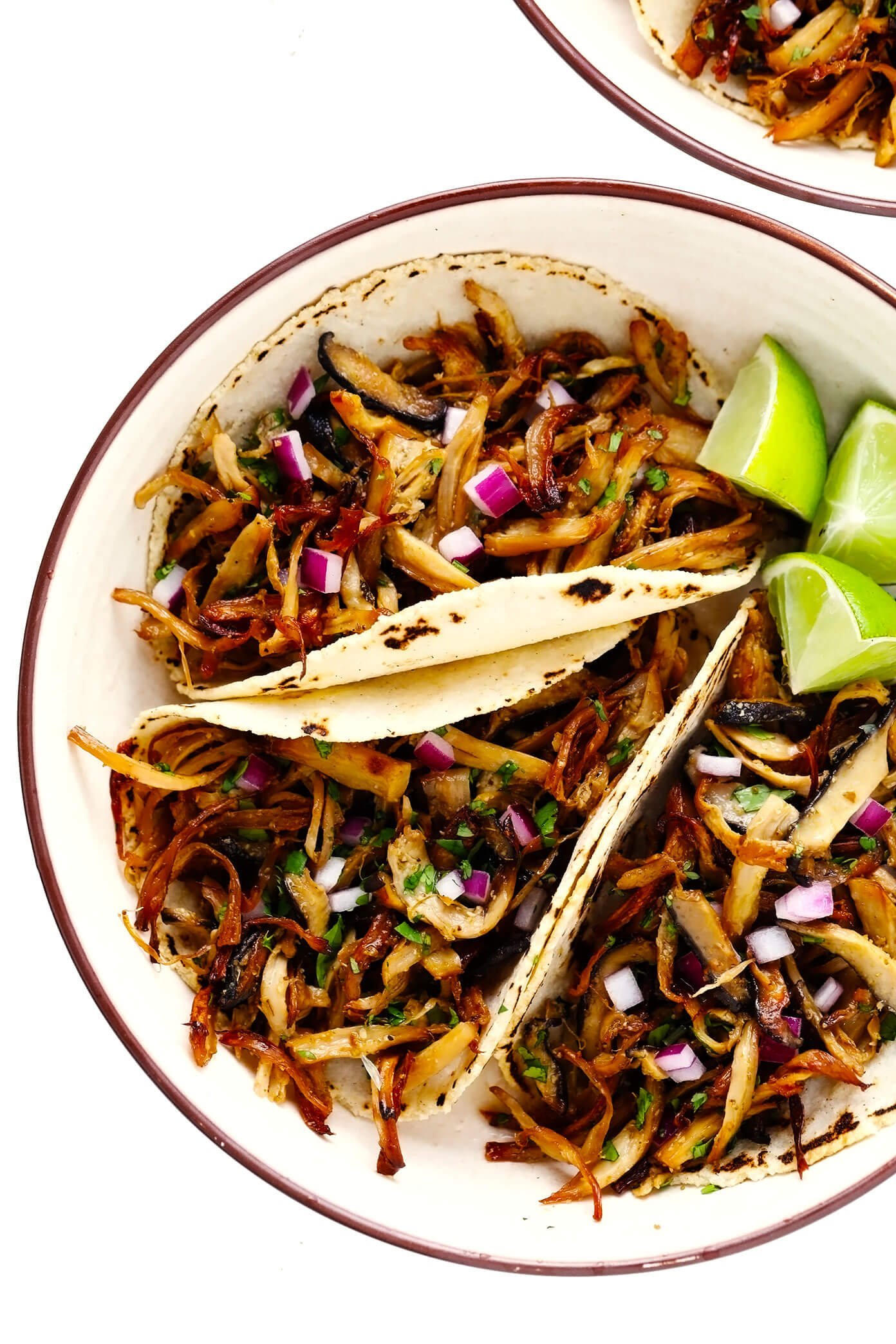 "I made these yesterday and they are so good!! They came out of the oven looking like shredded chicken. This recipe is definitely a keeper! Thank you!" -Nadia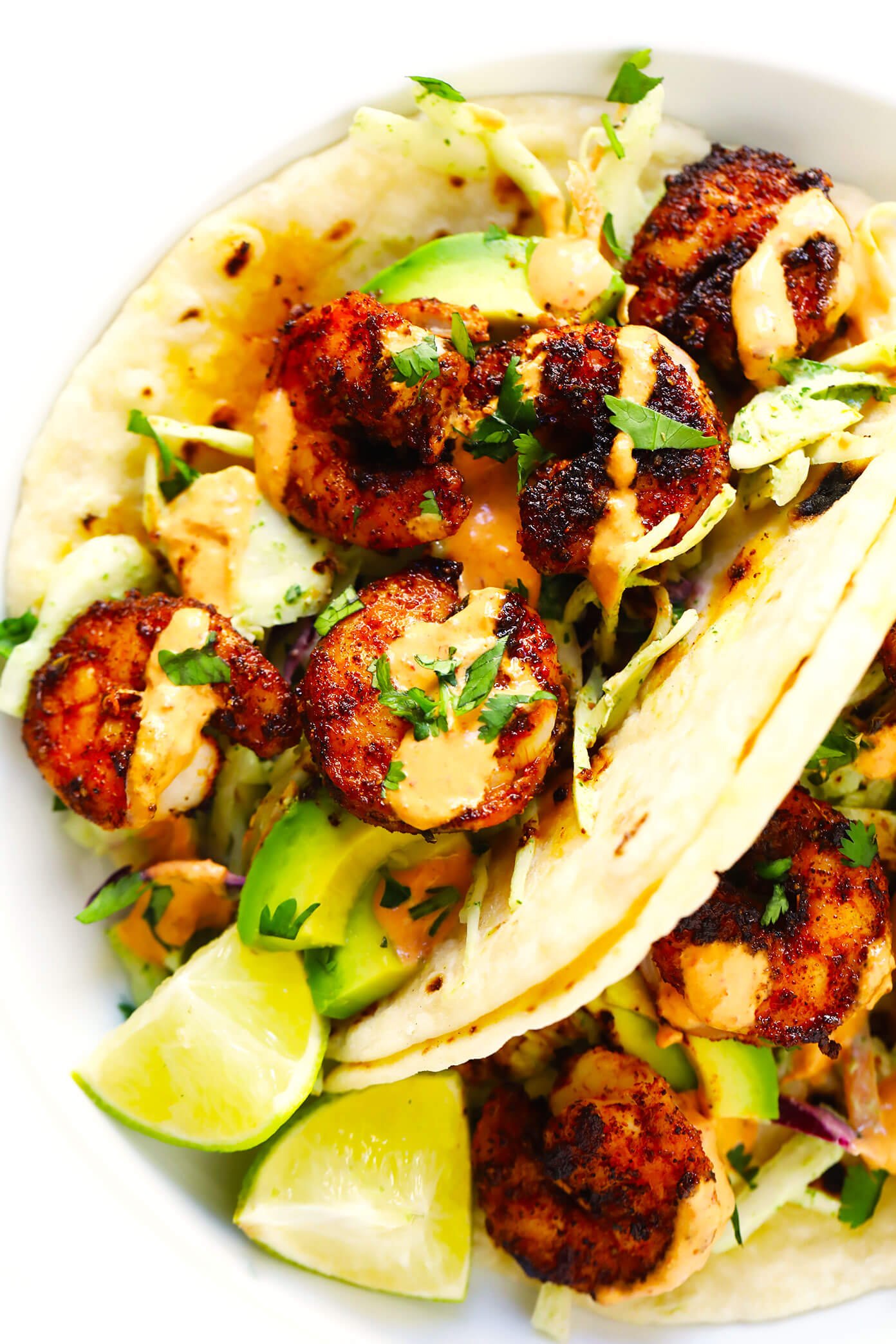 "These tacos are SOOOO good. I wasn't sure I would like the cilantro lime slaw or the crema but when you put it all together, it's delicious. I've made these twice and they were a hit with both groups." -Mary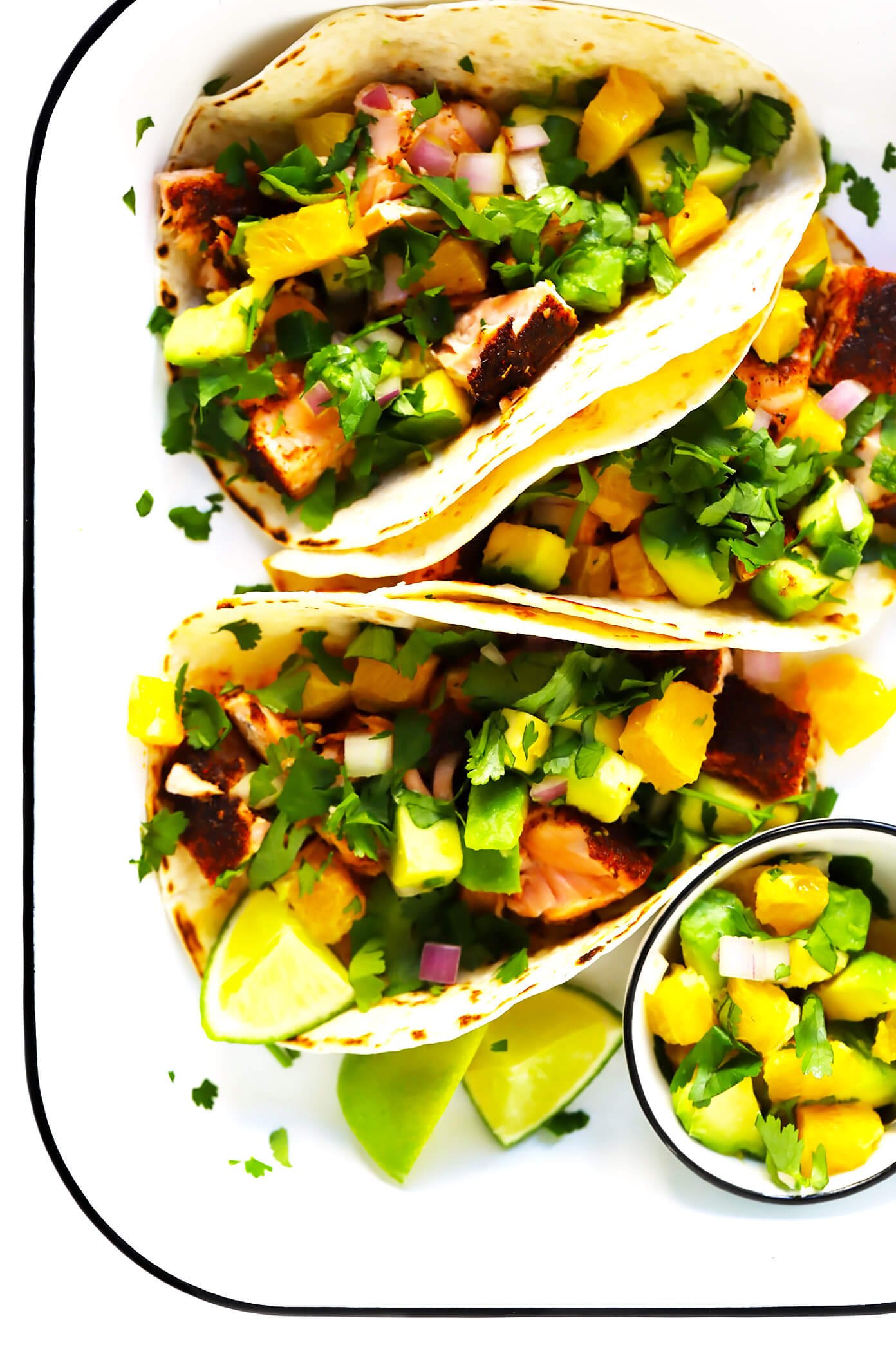 "Omg, THESE WERE AMAZING. I have to admit, I'm not the biggest fan of salmon, so I was a little iffy about these…but all of the flavors together were fantastic. We really loved the salsa!" -Katie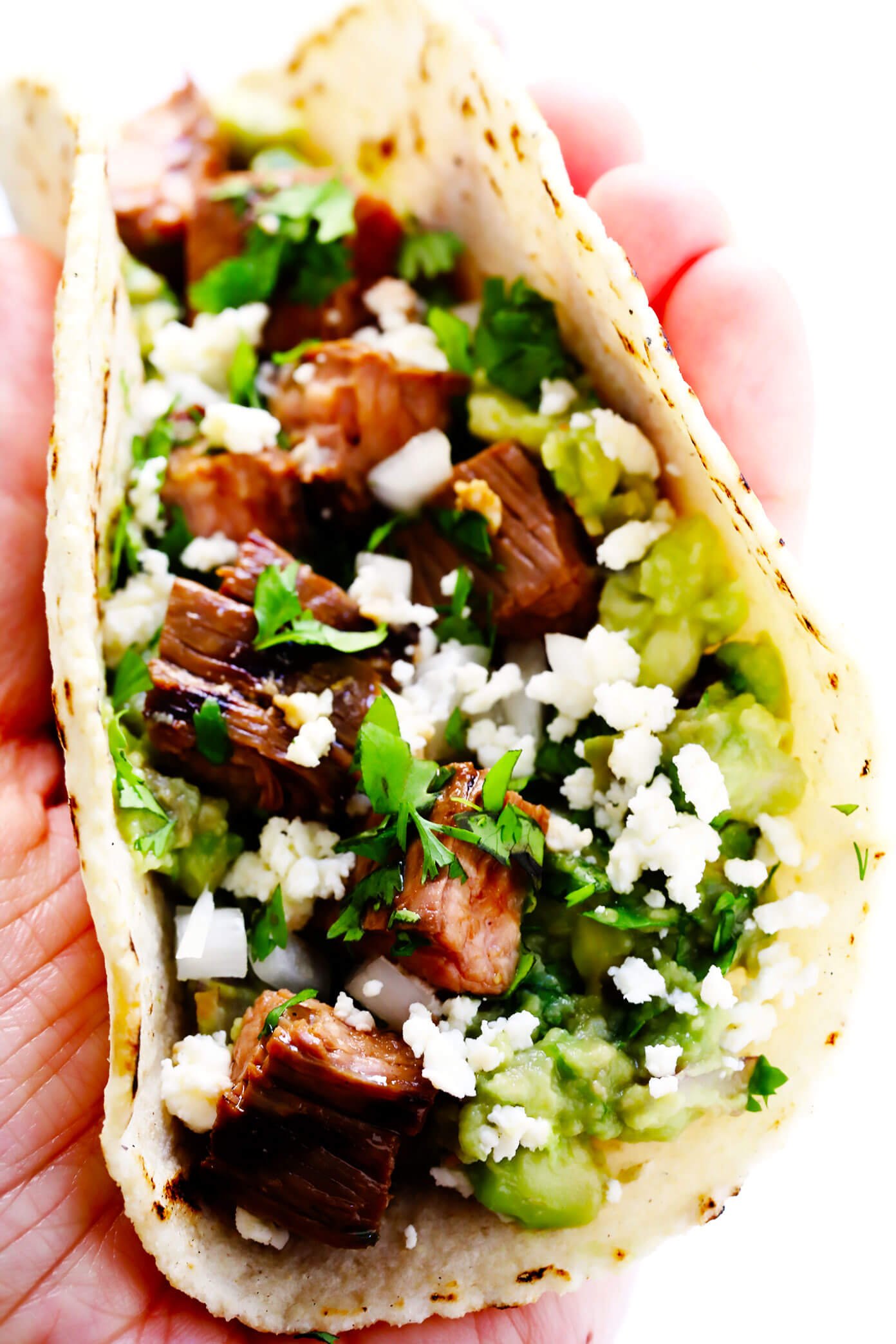 "This recipe was incredible! My husband had 3 servings and is still raving about them! Thank you so much for sharing, we will definitely be making these again!" -Gina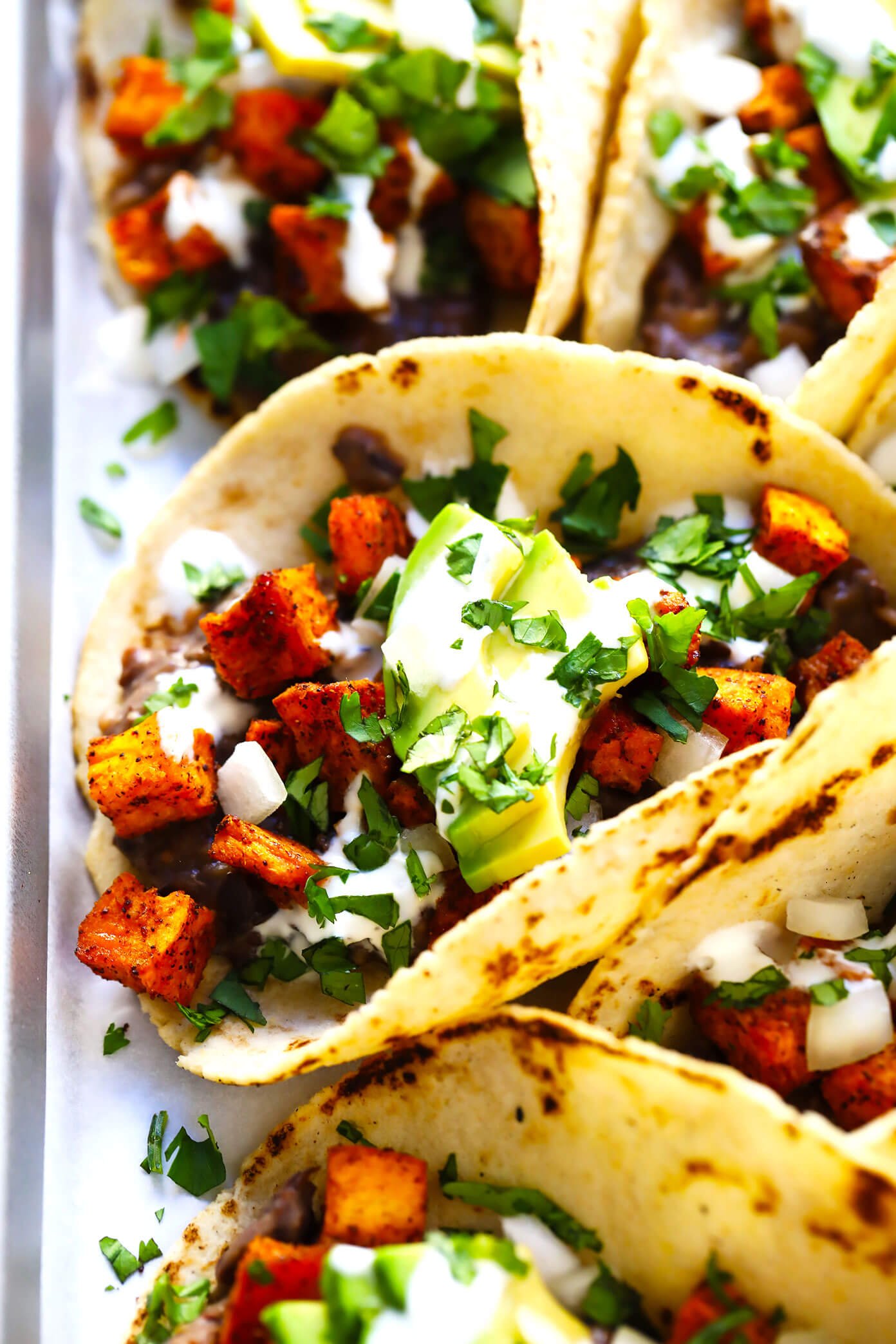 "Made these last night and they were so good! And it's such an easy, adaptable recipe. These will definitely be making a regular appearance on our table! Thanks!" -Diana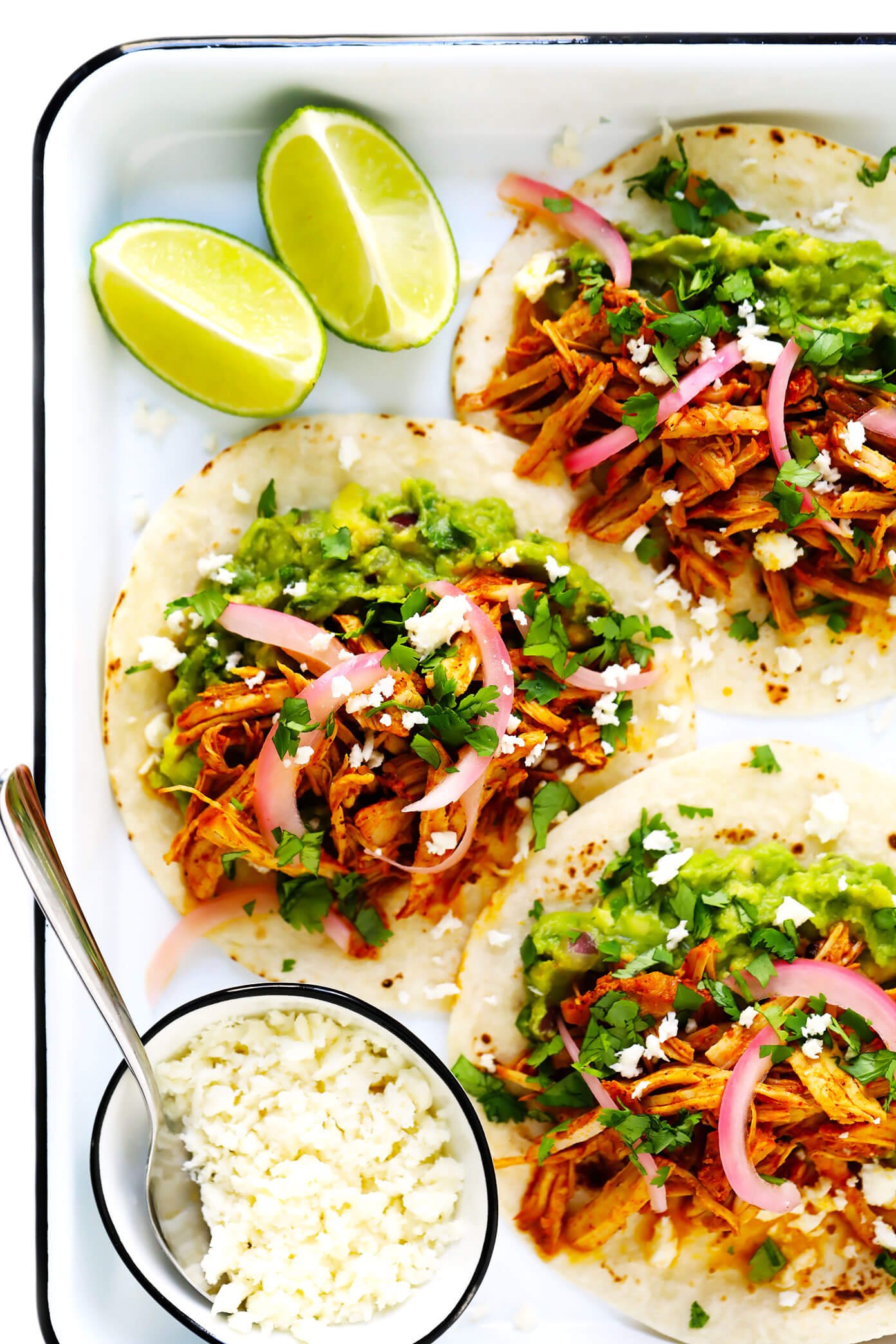 "I made this Cochinita Pibil recipe and could not be happier! It was delicious and we loved our tacos. I made enchiladas with the leftover meat and sauce. Thanks for a great and easy recipe." -Chris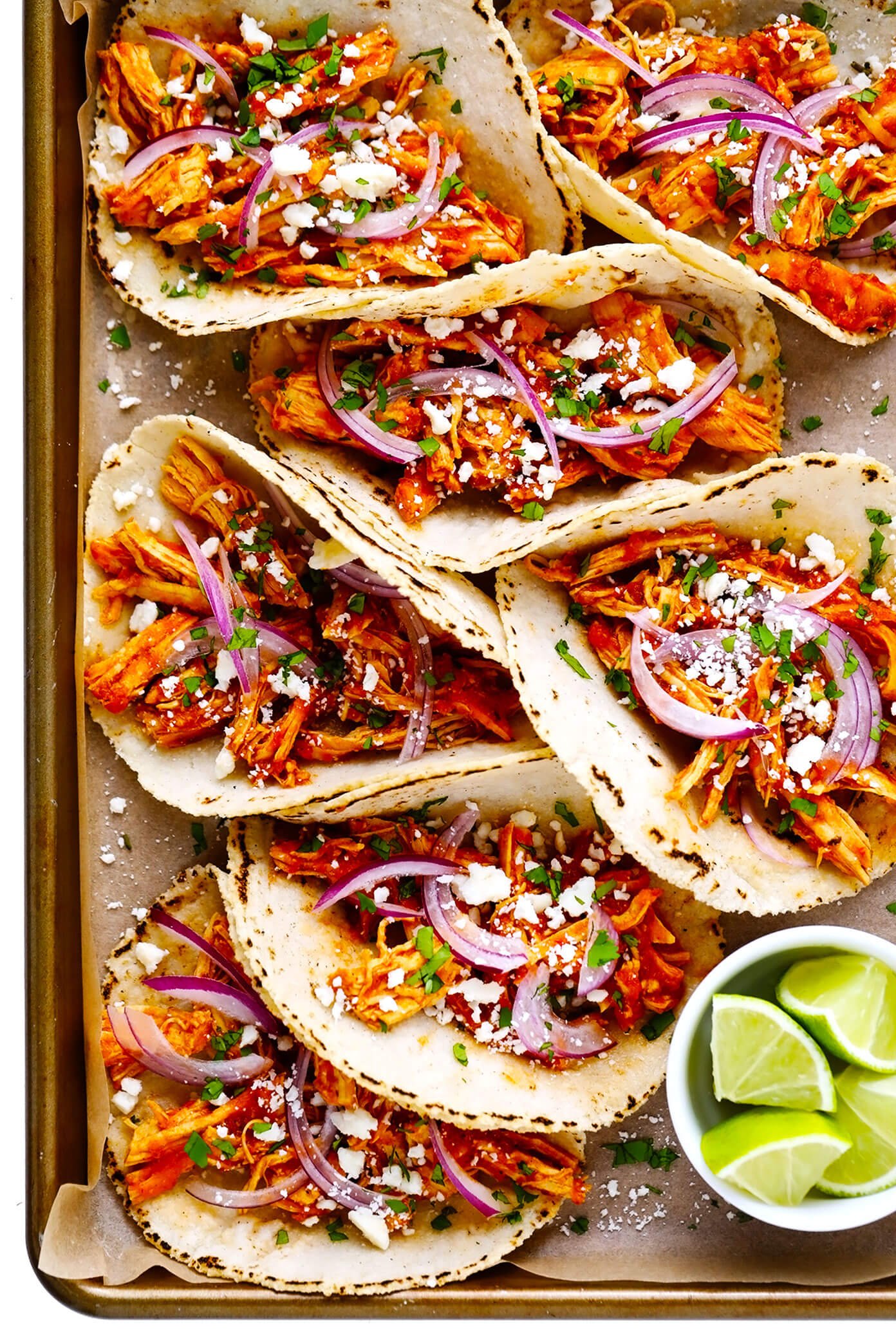 "Wow, these genuinely were so easy to make. We served them with your refried beans and chips with fresh salsa verde and everyone loved them!" -Maggie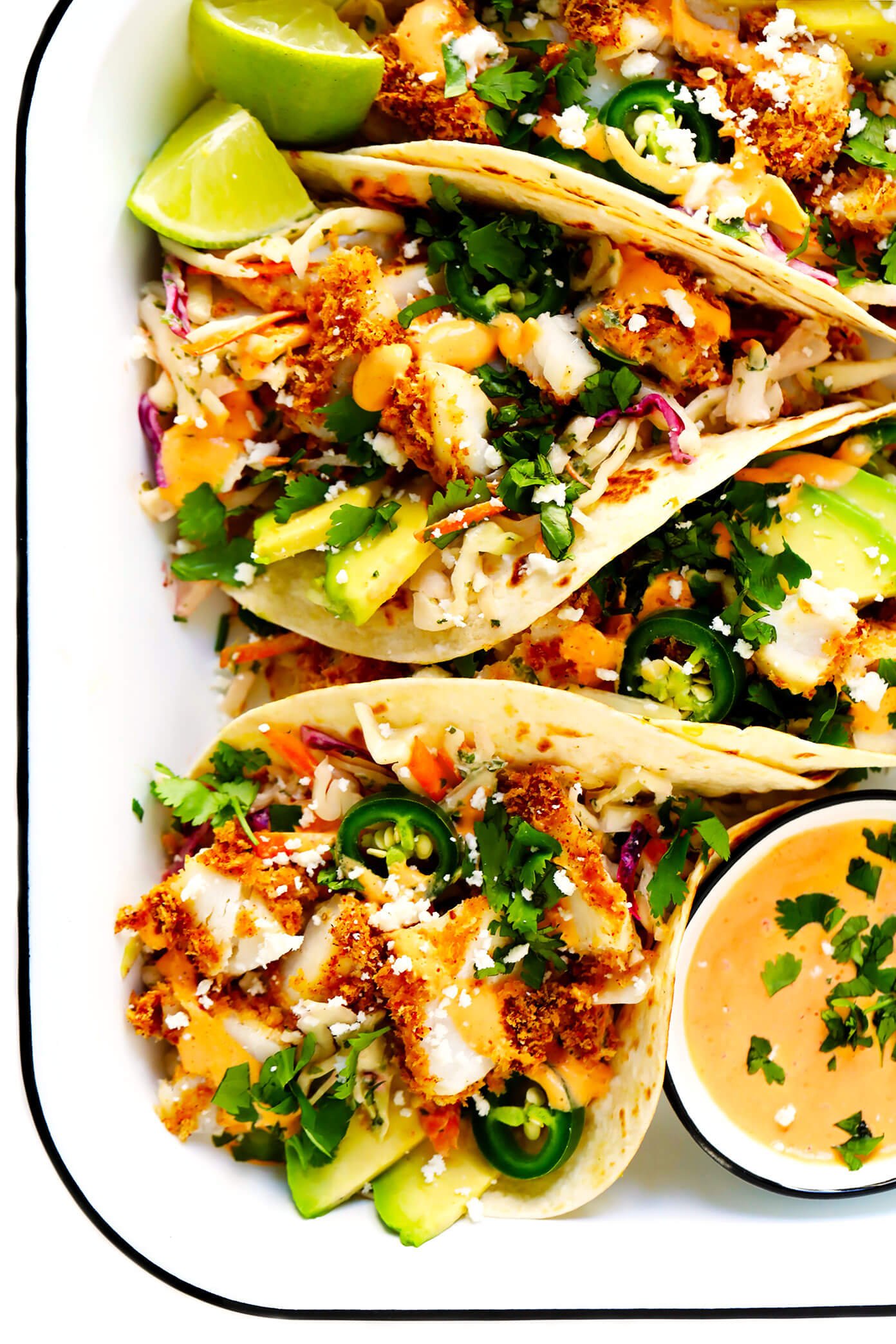 "These tacos are SO MUCH YES! One of the best recipes I've made in months and hands down the best fish taco recipe I've ever made. The slaw, the sauce, the breading on the fish. I used Ian's Gluten Free Panko Bread crumbs and was sure to toss with the suggested tablespoon of oil for extra crispness. Followed the recipe accordingly everywhere else and it was such a success. So excited to have found this recipe!" -Caroline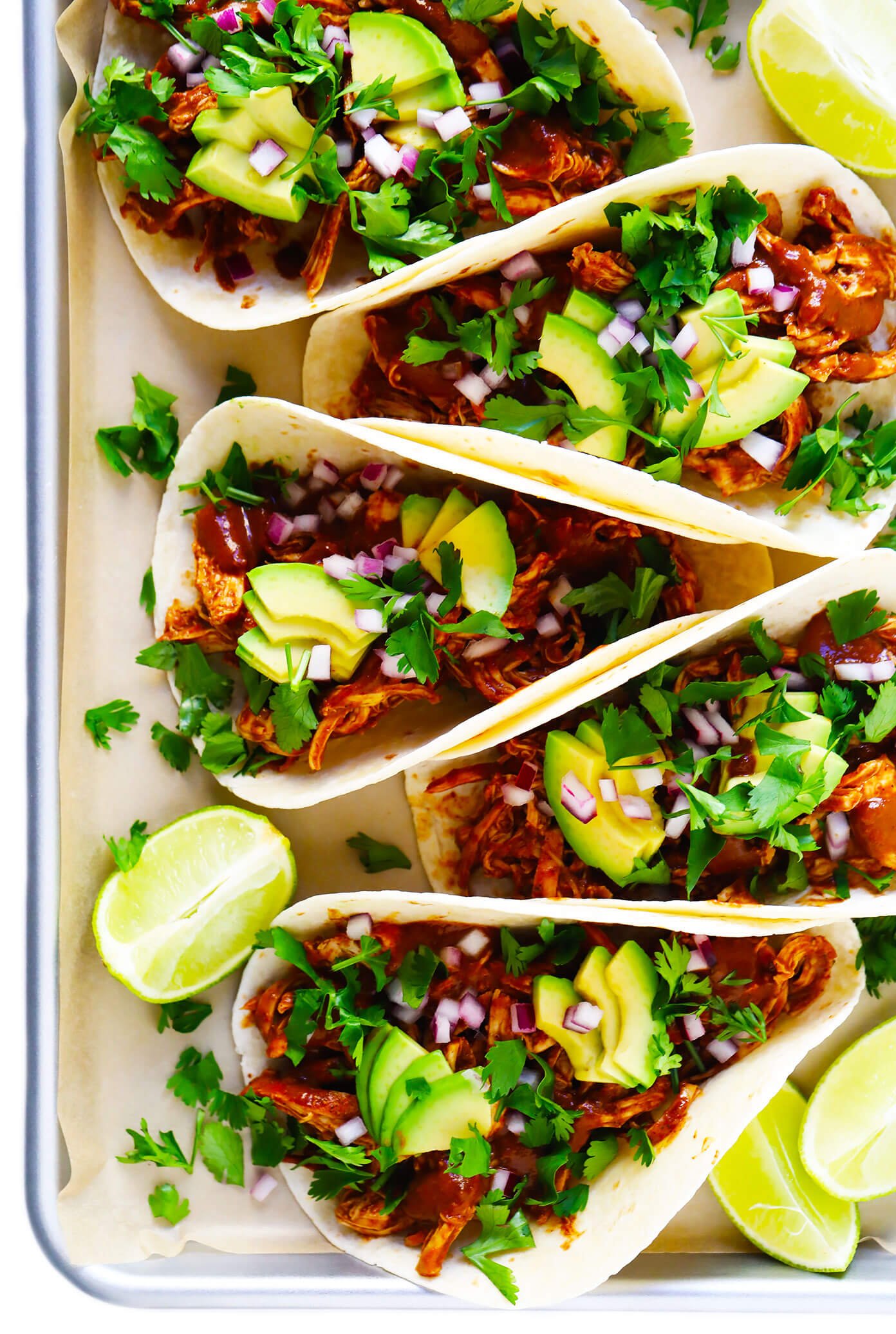 "Our family is obsessed with this mole sauce! We alternate between using it in these tacos and burrito bowls and everyone always loves it." -Katrina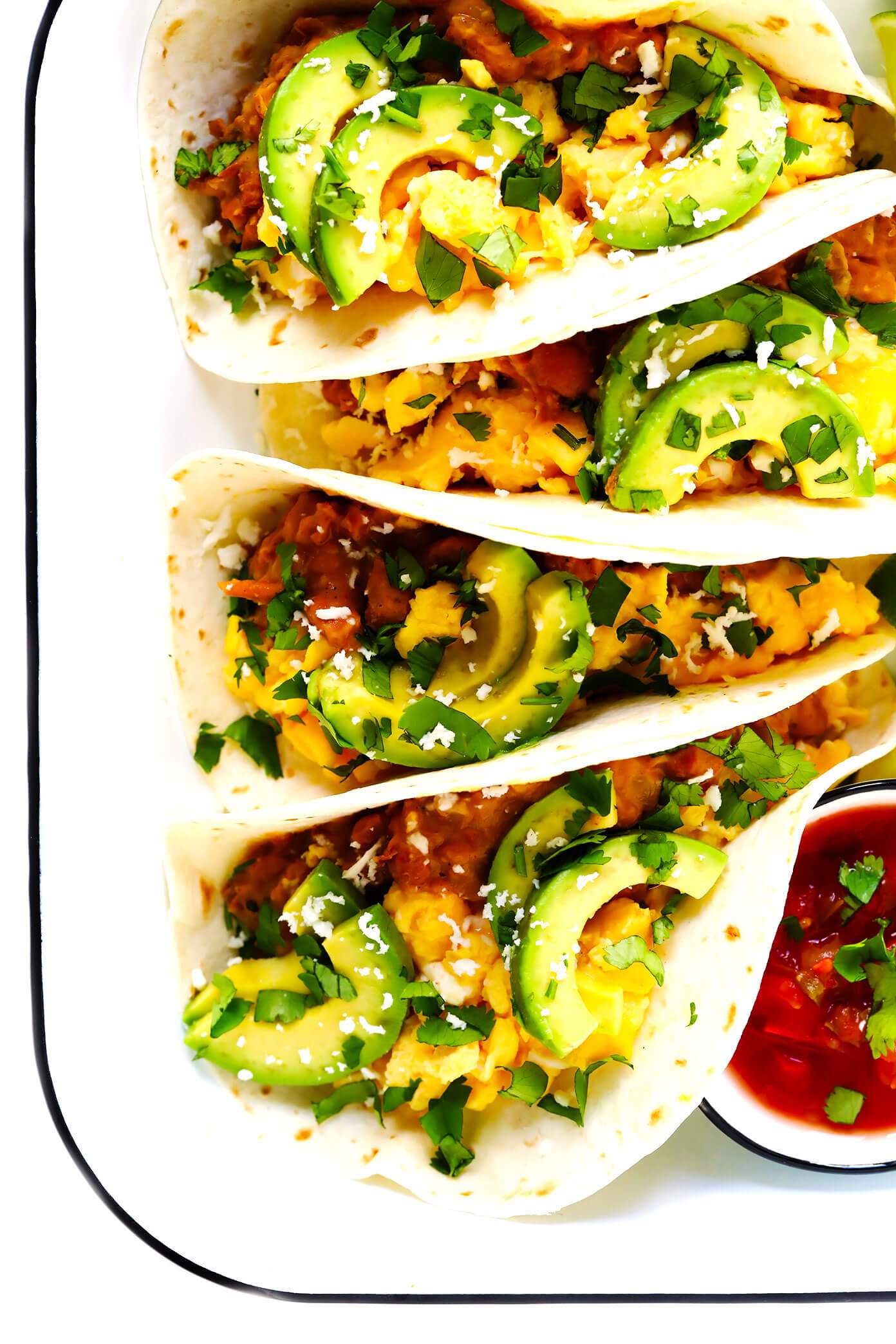 "My boyfriend and I make these every Saturday morning now for brunch and always look forward to them. We usually add in some bacon too which I very much recommend!" -Beth