Pumpkin Spice Puppy Chow
Puppy chow gets a tasty seasonal twist with this Pumpkin Spice Puppy Chow recipe!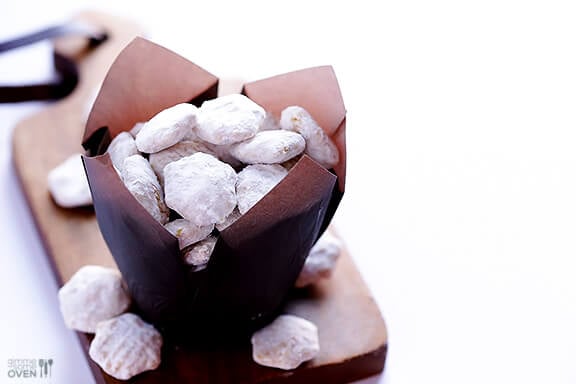 Oh friends.  I have rediscovered the joys of puppy chow.
Somehow, I don't know how, I kind of forgot that it existed and went a few years without making a batch.
But a few weeks ago, my (vegan) friend Sarah was talking about how much she loved puppy chow as a kid, which was like a lightbulb coming back on!  So I decided to try making a vegan batch for a girls' night so she could also partake, which was a huge success (just subbed in dark chocolate and margarine in my favorite recipe).  But ever since then, the puppy chow cravings have not stopped!
So this week, I decided to make a "seasonal" spin on puppy chow — Pumpkin Spice Puppy Chow!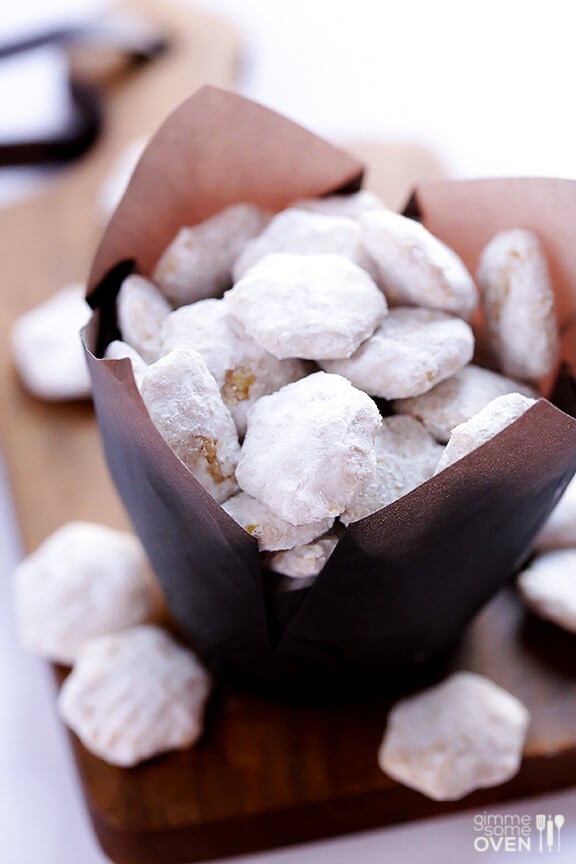 I decided to go for white chocolate with this batch, along with some peanut butter or cookie butter — you choose!  Then I added in some of my homemade pumpkin pie spice, along with a little vanilla, and stirred it all up to puppy chow perfection.
I took the batch to our neighbor nights to share with my friends.  (Ok, let's be honest, I was just trying not to eat the entire batch myself.)  And let's just say…
…it was a "smashing pumpkin" success.  :)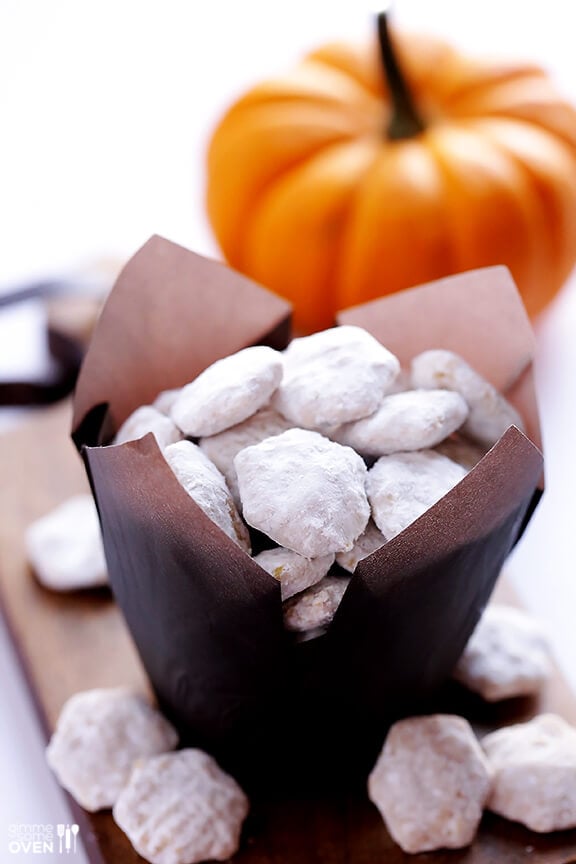 Everyone loved it!  The spices are subtle but not overpowering, and I loved the white chocolate in the mix.  Definitely a fun twist on a favorite, and an excuse to make puppy chow at least a few more times a year.  ;)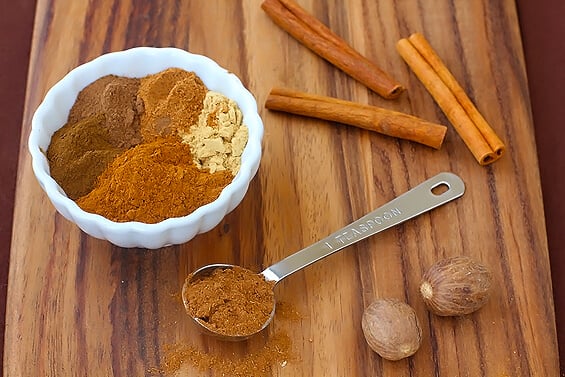 Also, here is my recipe for homemade pumpkin pie spice, if you want to try making it at home.  Or, you can totally buy it store-bought. Either works!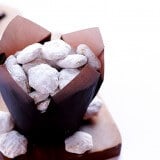 Pumpkin Spice Puppy Chow
Puppy chow gets a seasonal twist with pumpkin pie spices and white chocolate!
Ingredients:
Directions:
Heat white chocolate chips and butter together in a double boiler until melted. (Or you can also do this in the microwave.) Stir in peanut butter, pumpkin pie spice, and vanilla extract until smooth and combined.
Place the cereal in a large mixing bowl, and pour the chocolate mixture on top of the cereal. Gently toss to combine until the cereal is evenly coated.
Add the powdered sugar and half of the cereal mixture to a ziplock bag.  Seal, and gently toss to combine until the cereal is coated. Add the remaining cereal and toss to combine until the cereal is coated, adding extra powdered sugar if needed.
Serve as is, or I also love this recipe after it has been chilled in the refrigerator or freezer.
All images and text ©
If you make this recipe, be sure to snap a photo and hashtag it #gimmesomeoven. I'd love to see what you cook!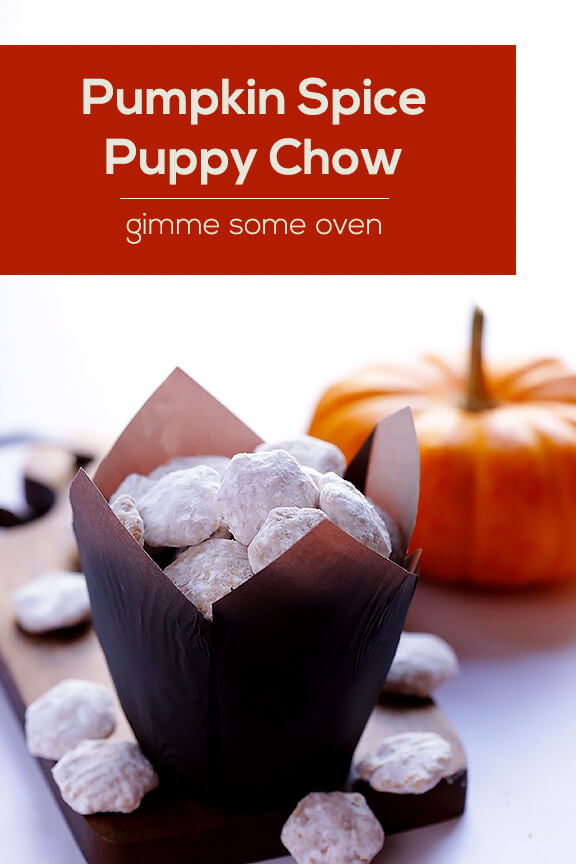 **The Disclaimer I Have To Put On All Puppy Chow Recipes: This recipe is intended for human consumption.  It is not for dogs.  Puppy chow is just the name.  ;)