The Friday Five
This post may contain affiliate links. Please read my disclosure policy.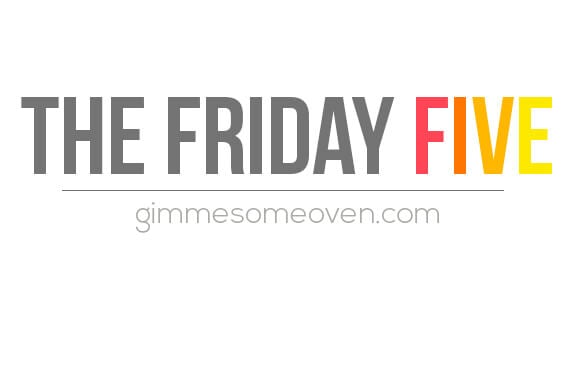 Happy Valentine's Day, friends! (Or as Leslie Knope would say, Happy Galentine's Day to you ladies out there!)
I hope all of your days are all off to a lovely start, and that you get to spend some quality time this weekend surrounded by people you love. I'm home wrapping up the week of work today, but am looking forward to kicking off a weekend of random events and coffees and concerts and super-secret-spyish-adventures (true) with friends this evening. I may be flying solo for Valentine's Day this year in the relationship department, but my friends seem determined that solo will not mean "alone". One of the many reasons I love 'em.
But speaking of things I love, I am kicking off a little experiment and trying out a weekly new feature on the blog called "The Friday Five". For years, I've been wanting to join the wave of bloggers posting their versions and spins on Friday favorites. But for one reason or another, it has never happened…
…(cue my best "In A World" voice)…
…until now.
Mwahaha. Seriously, though, I love these sort of roundups! Especially when they include lists. So it occurred to me, why not tap into the ol' Friday Five alliteration and make a weekly post that includes all sorts of mini-lists? Seems like something I'd like to read, so I hope you might too. Would love to hear any feedback on this, but I'll at least give this feature the ol' college try for a month.
Hope you enjoy, and cheers to the weekend!
The Friday Five
5 things I'm looking forward to this weekend
Cheering on my beautiful friend Sara Swenson as she plays her first live show back in Kansas City, after having lived in England for the past year (you should totally download her albums, especially the song "Always and Everywhere" for V-Day)
Starting our new book club pick of the month, Gone Girl (do you all give it a thumbs up?)
Taking my pup for a long stroll in the (not -15, not 30, but…) 50 degree weather that's forecasted this weekend! Polar vortexes, be gone.
Making my favorite 3-Ingredient Flourless Chocolate Cake for my friends' annual super secret Valentine's night
Getting 8 hours of sleep a night. This week has been a doozy.
5 Russian recipes you should totally consider making for the Olympics
Syrniki (Farmers Cheese Pancakes) | Yelena Sweets
Borsch | Gourmet Traveller
Black Bread | 101 Cookbooks
Honey Poppyseed Roll | Cookin Melangery
Moscow Mule | Freutcake
5 prints I'm considering as part of my new photo/art wall
Power of Hope | Lindsay Letters
Kansas City, MO (in soft yellow) | Cropacature
Stay True | Hammerpress
Dr. Seuss Print | BCPrints
Piano Pines | HereToThere Prints
5 reasons I caved and started a Pinterest board for cute animals
This fancy chicken
Flashbacks of my Morkie as a puppy
Happy kitten smile
The sweetest elephant family
…yes, yes, I know, these are about the most cliche animal pictures around, but who can resist a wee little pig?
5 awesome lists of 10
10 easy things that will make you happier, backed by science
10 things you didn't know about Girl Scout cookies
10 ways to beat the winter blues
10 things that women invented
10 things to see: a week of top AP photos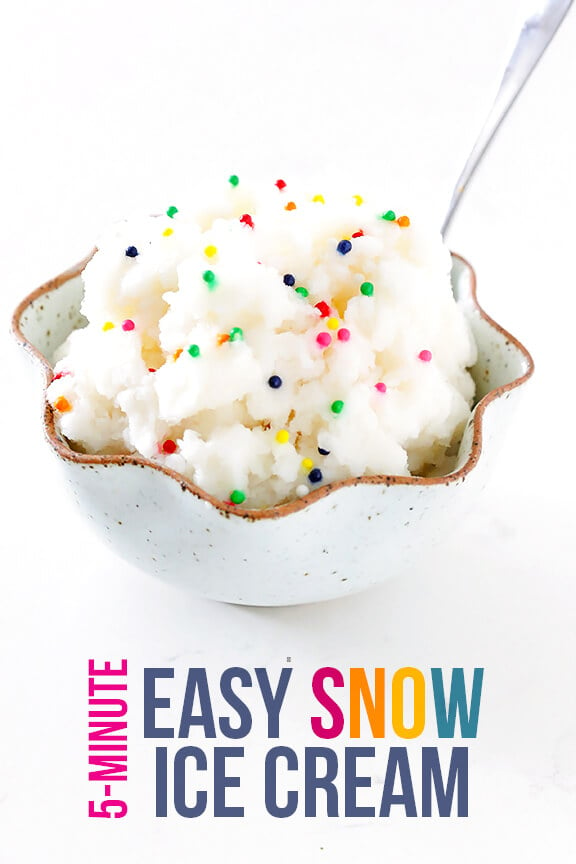 5 most-viewed recipes on Gimme Some Oven this week
Snow Ice Cream
Skinny Orange Chicken
Rainbow Flatbread Pizza
Avocado Strawberry Spinach Salad
5-Ingredient Broccoli Cheese Soup
Have a great weekend!