Slow Cooker Shredded Chicken
This slow cooker shredded chicken recipe is one of my favorite kitchen shortcuts!  Slow cooker chicken takes just minutes to prep, and can be used in a wide range of dishes.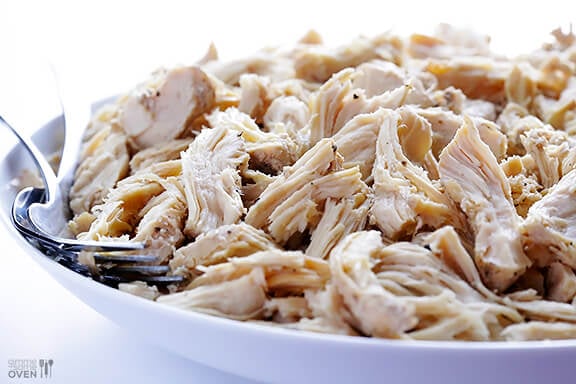 The results of our Gimme Some Oven reader survey are in!  It was so awesome to hear from you and read all of your great (and encouraging) feedback about the site.  So thank you to everyone who responded!
As far as your recipe requests go, the top two requested categories amongst many choices ended up being slow cooker and chicken recipes.
Like, by far.  :)
So since you all apparently love your chicken and slow cookers as much as I do, I figured why not combine the two and start with a simple recipe for slow cooker shredded chicken!
If you are new to cooking or slow cookers, or if you are just looking for ideas to make weeknight meals all the speedier, I can't recommend this slow cooker chicken enough.  It is one of my favorite cooking time-savers!  Your crock pot will do all of the work for you (I set mine for during the day while I'm at work!).  Then all you have to do is spend literally less than 5 minutes before and after on prep.  And voila — many meals' worth of shredded chicken will be prepped and ready to enjoy whenever you need it.
I have included a few tips below on what chicken to buy, how to shred, how to store.  And then I have also included a few quick recipes so that you can put it to use!  This is definitely a staple in my kitchen that I regularly make once every few months, so I hope you might give it a try!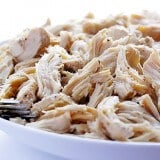 Slow Cooker Shredded Chicken
A foolproof recipe for easy slow cooker shredded chicken!
Ingredients:
6 lbs. boneless, skinless chicken breasts
2 tsp. salt
2 tsp. black pepper
2 tsp. garlic powder
(optional) 1/2 cup water or chicken broth (**see note below**)
Directions:
Place chicken breasts in slow cooker, and sprinkle with seasonings (and liquid, if using). Cover and cook on low for 8 hours, or until the chicken shreds easily with a fork. (*If making a smaller batch, keep an eye on your slow cooker as the chicken will likely need less cooking time.)
Remove the chicken with tongs, and shred using two forks or the paddle attachment of a stand mixer. Use immediately, or freeze in ziplock bags or a sealed container.
**I almost always use frozen chicken when I make big batches of slow cooker shredded chicken like this. And the chicken has always released LOTS of extra juices while cooking, making plenty moist. Some of that extra liquid may be from the chicken breasts being a little icy and frozen. But if you are worried about chicken being dry, feel free to add in a little liquid while cooking.
All images and text ©
If you make this recipe, be sure to snap a photo and hashtag it #gimmesomeoven. I'd love to see what you cook!
What Chicken To Buy:
You can either buy fresh or frozen chicken for this recipe.  If you buy frozen, though, you need to be sure to thaw it to room temperature before adding it to the slow cooker.  (Edited: apparently adding frozen meats to a slow cooker is unsafe!)  You can use other cuts of chicken if you'd like, but I would just avoid any chicken with bones so that you don't have to pick them out.
How To Shred Chicken:
My favorite method is the old fashioned two-forks method.  Even with a really large batch of slow cooker shredded chicken, I can shred it all in about 2 minutes since the meat is so tender and easily pulls apart.
You can also add the chicken to a stand mixer and (very briefly!!) mix it with the paddle attachment to break it up.
How To Store Shredded Chicken:
If you are not using the chicken right away, I recommend freezing it in small ziplock bags or sealed containers.  Be sure not to put the chicken all together in one huge ziplock bag, because then it is harder to separate and thaw in small batches.
How To Use Shredded Chicken:
I add mine to all sorts of recipes!!!  Shredded chicken is awesome in soups, tacos, pastas, quesadillas, sandwiches, enchiladas, appetizers, you name it!
Recipes For Shredded Chicken:
Here are a few of my favorites from the blog: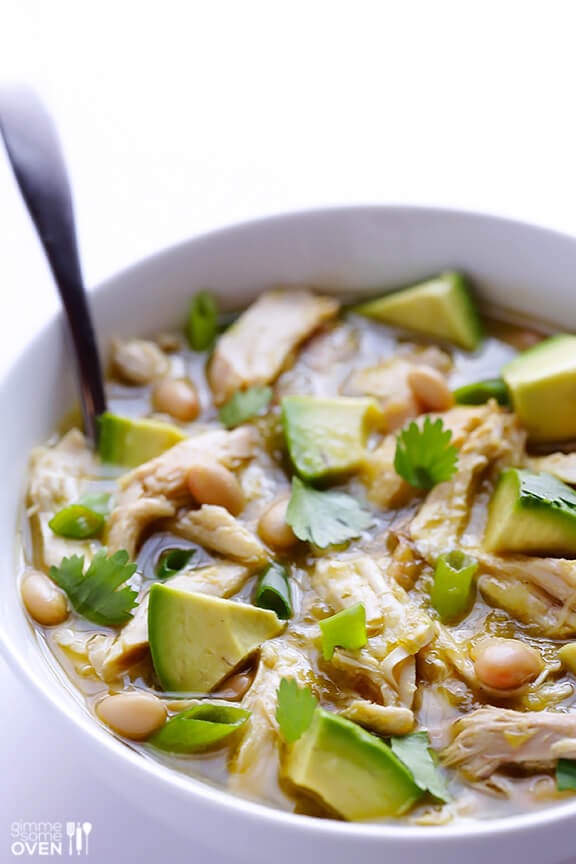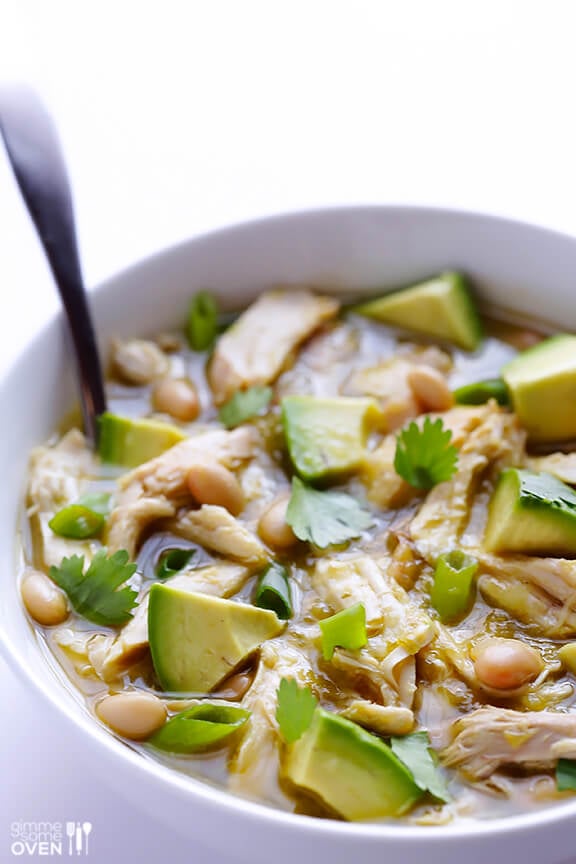 5 Ingredient White Chicken Chili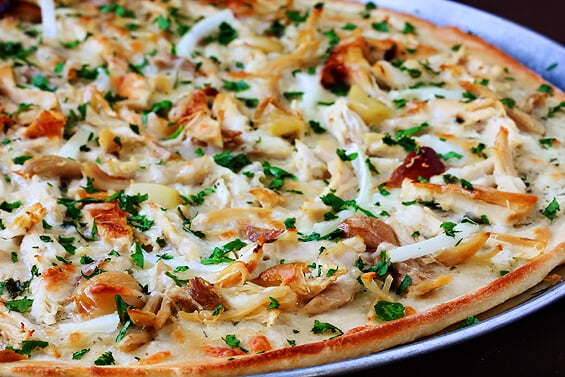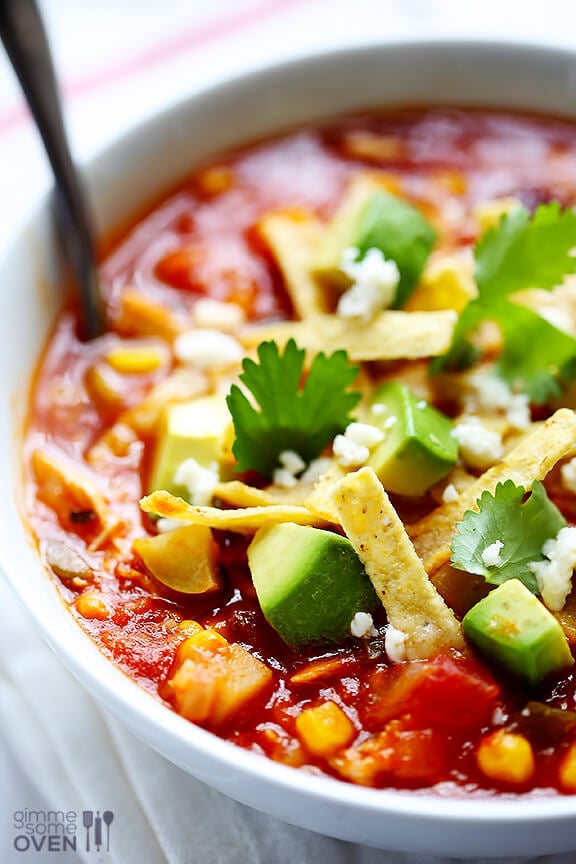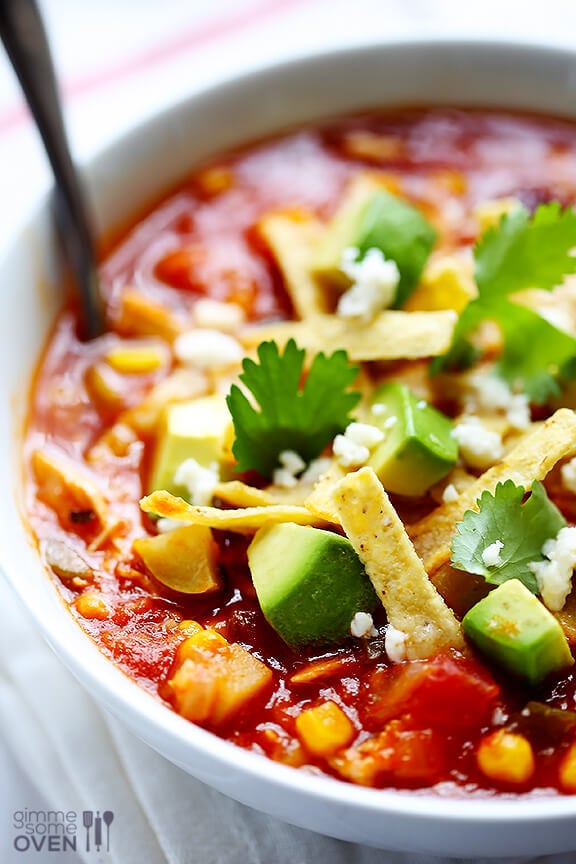 Chipotle Chicken and Rice Soup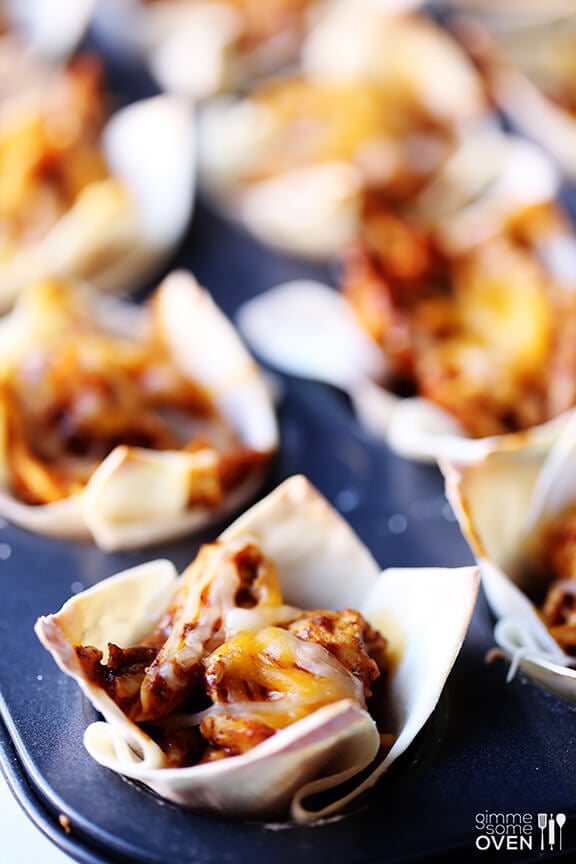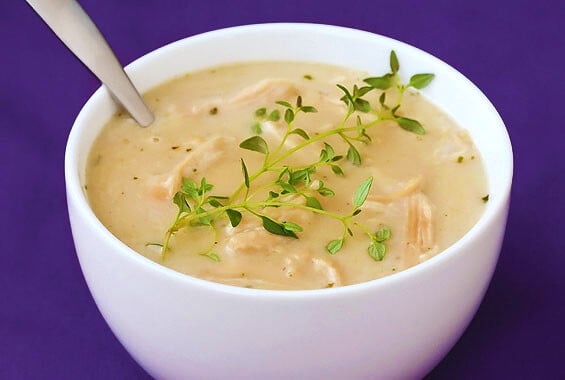 44 Clove Garlic and Chicken Soup