17 Make-Ahead Salads That Everyone Will Love!
This post may contain affiliate links. Please read my disclosure policy.
A collection of my favorite make-ahead salads (pasta salads, green salads, chicken salads, you name it!) that are perfect for any gathering!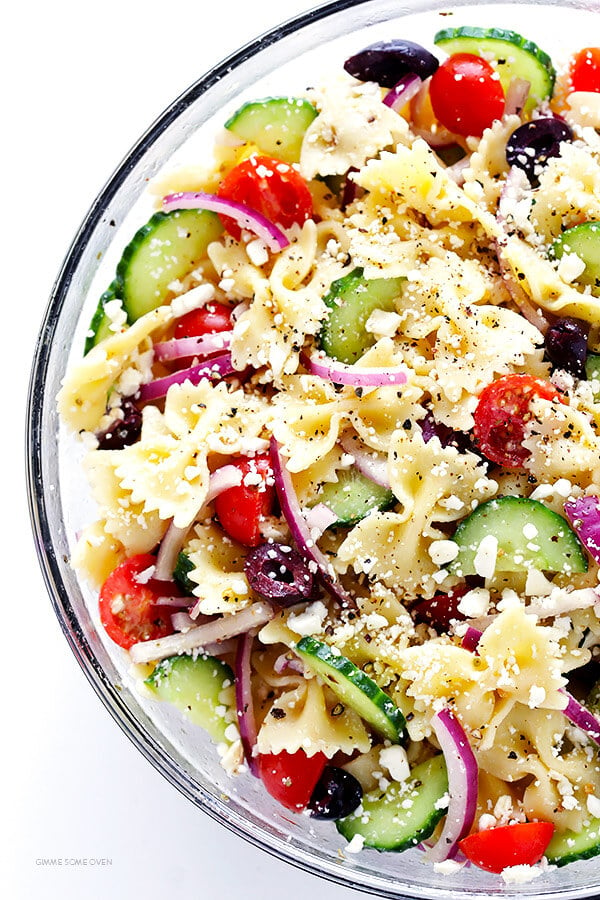 Happy Memorial Day Weekend, everyone! ❤️
I hope that you have some fun plans for the 3-day weekend ahead — hopefully involving lots of time soaking up some R&R with those you love, pausing to give thanks for those we love who've gone before us, and of course, hopefully eating lots and lots of delicious springtime food al fresco.
My weekend is already looking like it's going to be a tasty one. Barclay and I have a pre-wedding date night planned on Saturday. (<– Today marks one week away from our big day, yay!)   Then my good friends are throwing my bachelorette party this Sunday night, which I've heard is featuring some killer homemade Mediterranean food, amongst other stops that evening. (Can't wait.)  Then on Memorial Day, we're having a big potluck going-away party for another good friend who's moving away next month. (For which I'm planning to bring along this 5-ingredient Pasta Salad, yum.)  Other than that, I'm just excited about a nice low-key weekend at home before all of the wedding festivities kick off this week. TGIF.
That said, since this is one of the prime weekends of the year for picnics and potlucks and pasta salads, I thought I would sign off for the weekend with some recommendations for my favorite salads. They are all recipes that you can make ahead of time, then chill in the refrigerator until you're ready to go. They are all perfect for sharing with those you love. And, if I do say so myself, they are all mighty delicious.
Hope you find one or two that you love! And cheers to a lovely weekend ahead!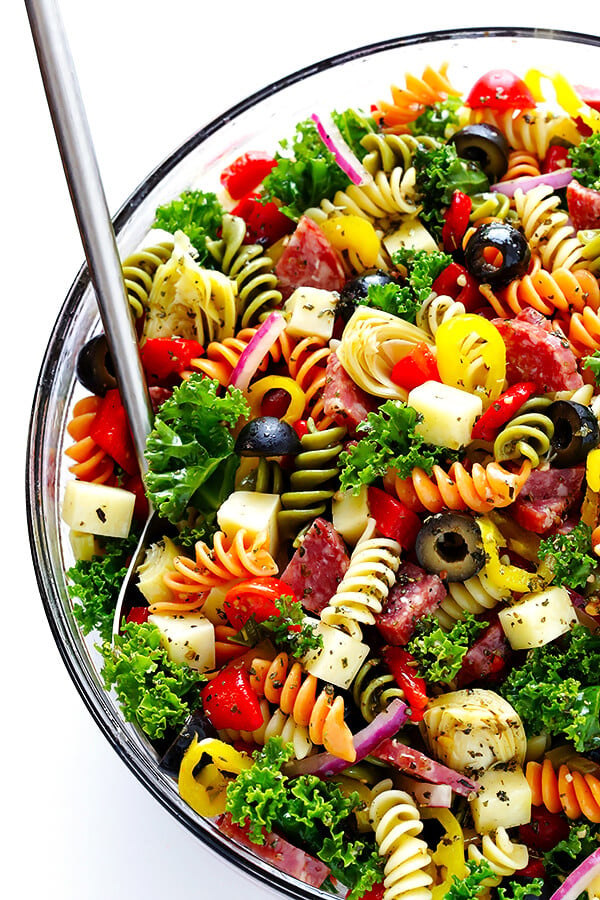 Rainbow Antipasto Pasta Salad: "Loved this! It had all of my favorites and more. I added raw red and yellow peppers, and I LOVED the kale addition. Saved this to my recipe book and will be making again! It was a hit at our bbq!" -Whitney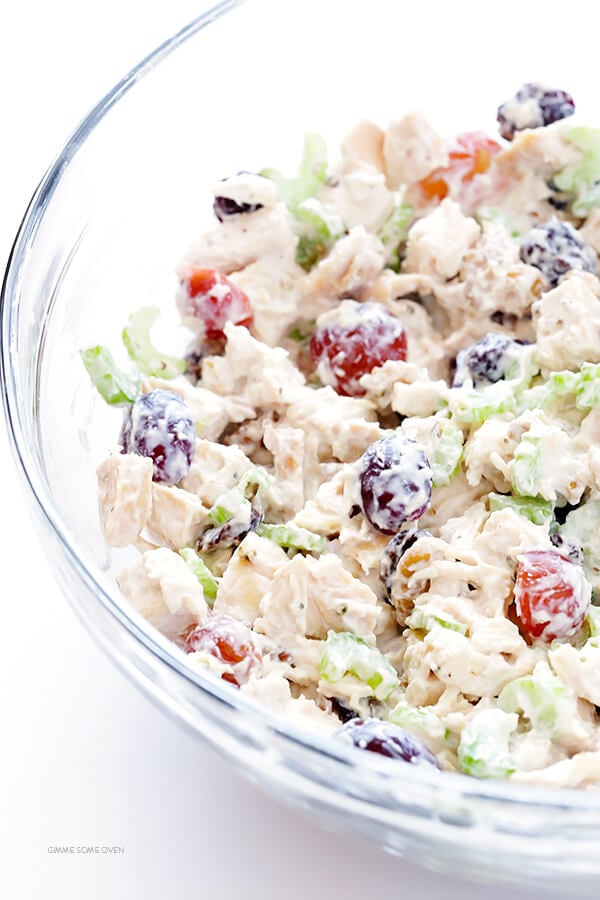 Lightened-Up Chicken Salad: "I love chicken salad and lighting it up means lunch is planned for today. Thanks for the guilt-free recipe!" -Trina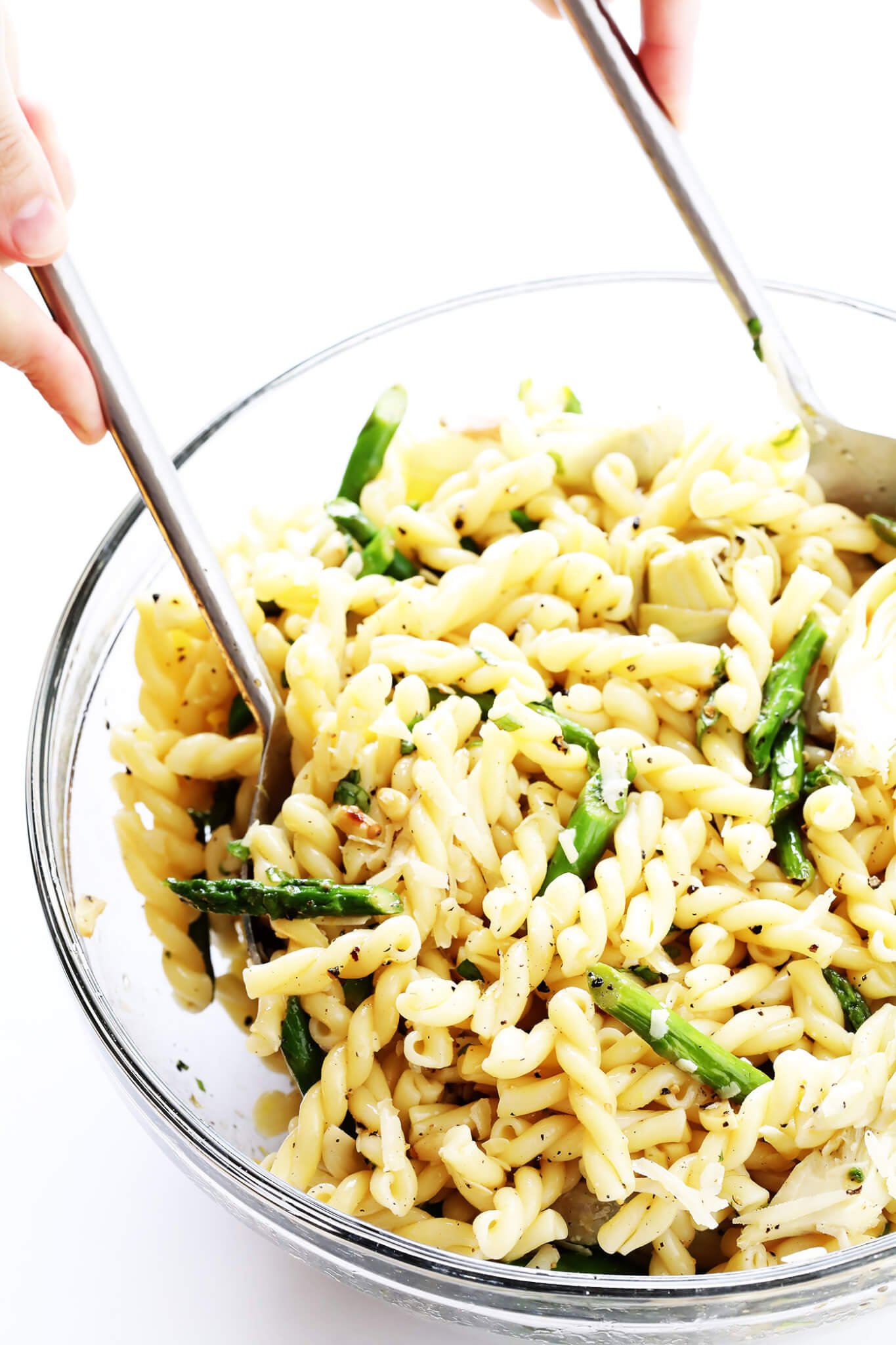 Lemony Artichoke Pasta Salad: "Made this for Mother's Day, and we all LOVED it! My husband had 3 helpings and he kept saying how good it was. Next time I think I'll add in some fresh lemon zest too! Great recipe ?" -Alissa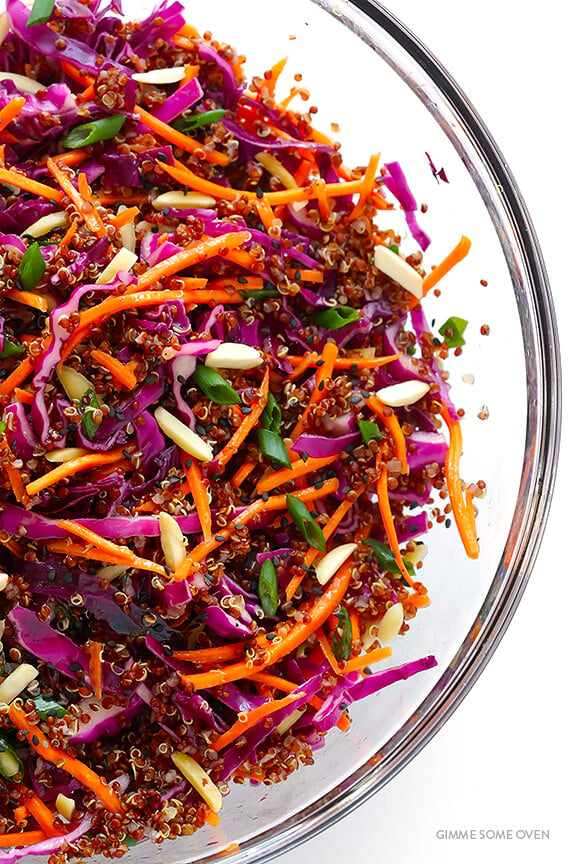 Asian Quinoa Slaw: "Yum! We had company from out of town and served this with burgers after they had worked up a big appetite biking most of the day. It was a big hit. The next day we added some leftover fresh corn off a cob and some cilantro to the slaw and it was pretty unbelievable! I have shared this recipe with my whole family. Thanks!" -Rene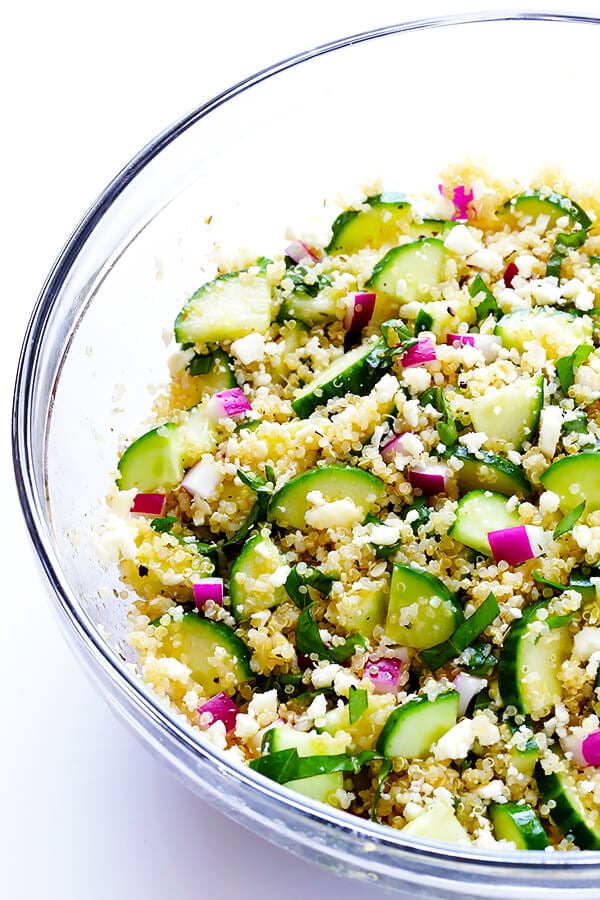 Cucumber Quinoa Salad: "LOVE this recipe! Made it for a potluck last evening and it was a hit. I actually was worried about mixing the sauce in too early because I thought it might get soggy, but I had some leftovers for lunch today and I must say it actually tastes better the next day! Thanks for the delicious recipe I will be making this again." – Hannah
Pizza Pasta Salad: "Thanks for this recipe, Ali! We've taken your inspiration and customized this with our family's favorite toppings: Italian sausage, pepperoni, roasted red peppers, mozzarella, and crushed red pepper. We love it!" -Anne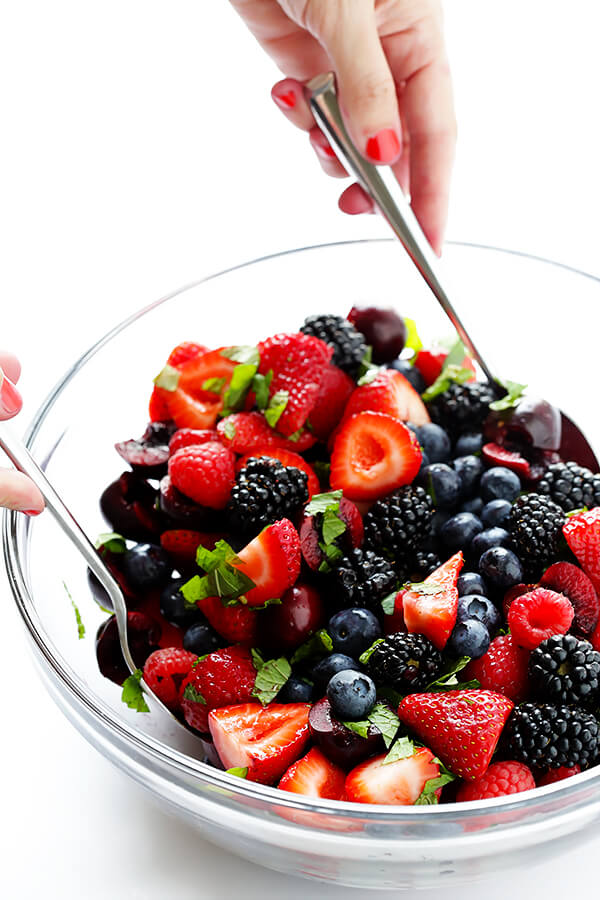 Berry Fruit Salad: "I'll never get over the beauty of fresh berries! So gorgeous! I need to make this before the summer ends!" -Anna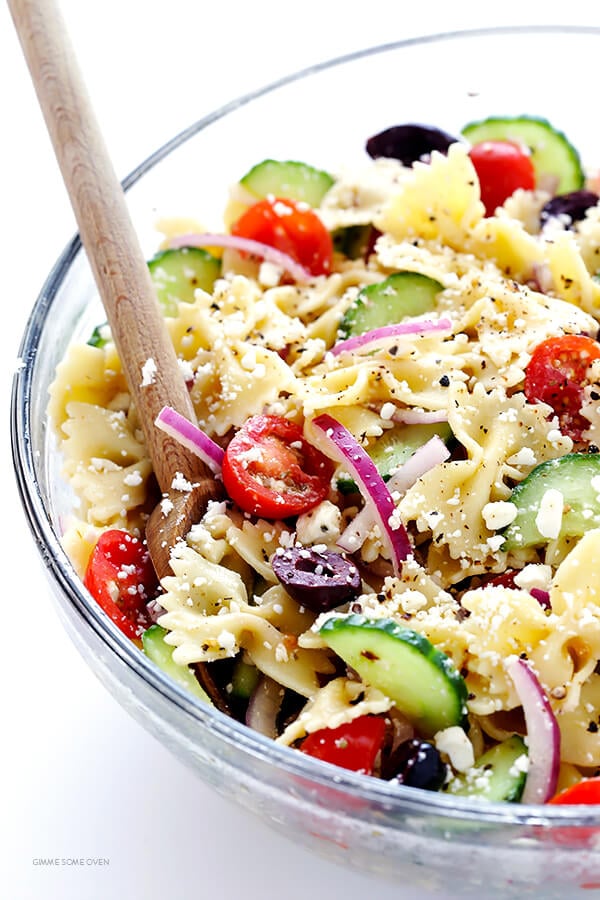 Mediterranean Pasta Salad: "This was awesome! I've tried a million pasta salad recipes trying to find a solid go-to recipe, and I've finally found it! The flavor of the vinaigrette is perfect. Happy day!" – Joanna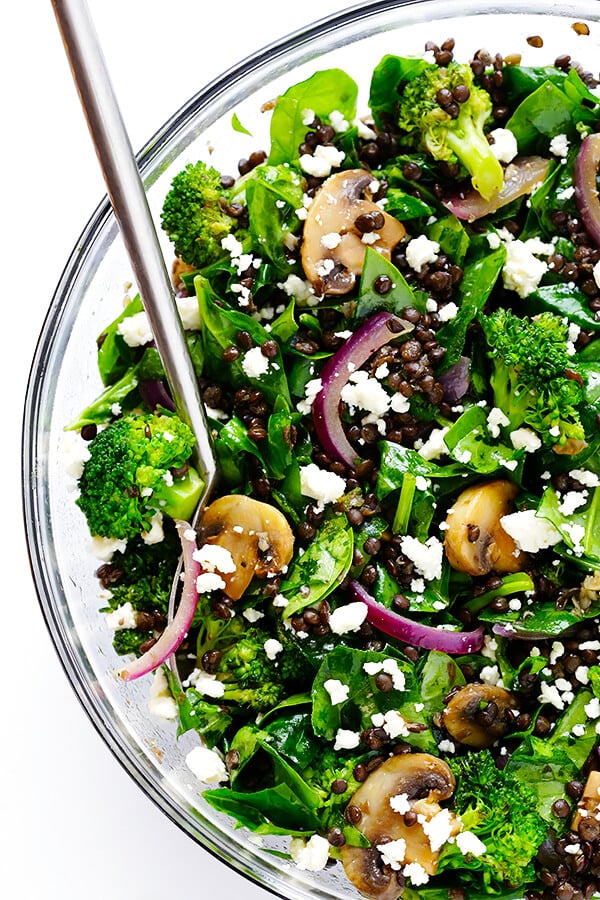 Zesty Lentil Spinach Salad: "This salad was so good, I over ate because I couldn't stop munching! I used arugula instead of spinach and it worked well too! Thanks for the recipe!" -Heather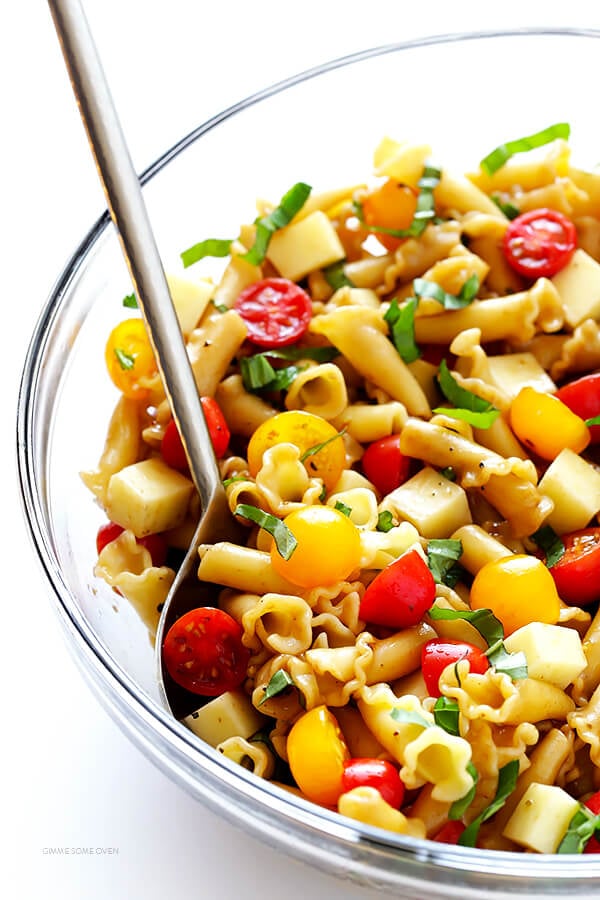 Super-Easy Caprese Pasta Salad: "We made this for a potluck this week and LOVED it! The flavor was awesome, and it was so easy to make. Bookmarking this for the future for sure!" -Jen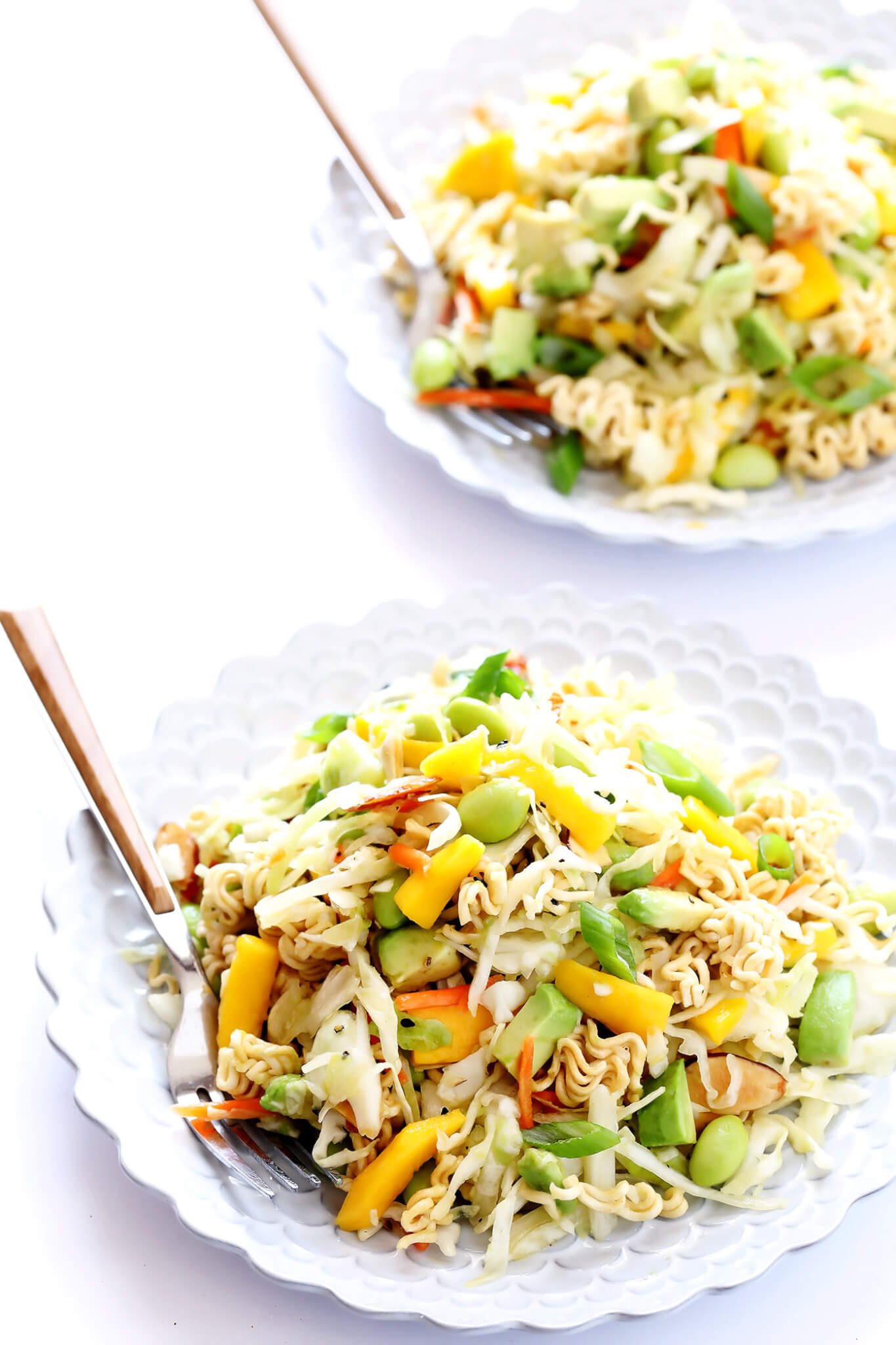 Crunchy Asian Ramen Noodle Salad: "I made this for a big family gathering and it was a HUGE hit. I asked my husband to test it to make sure it was seasoned properly and I almost had to stop him from eating too much. Thank you for this recipe!" -Stephanie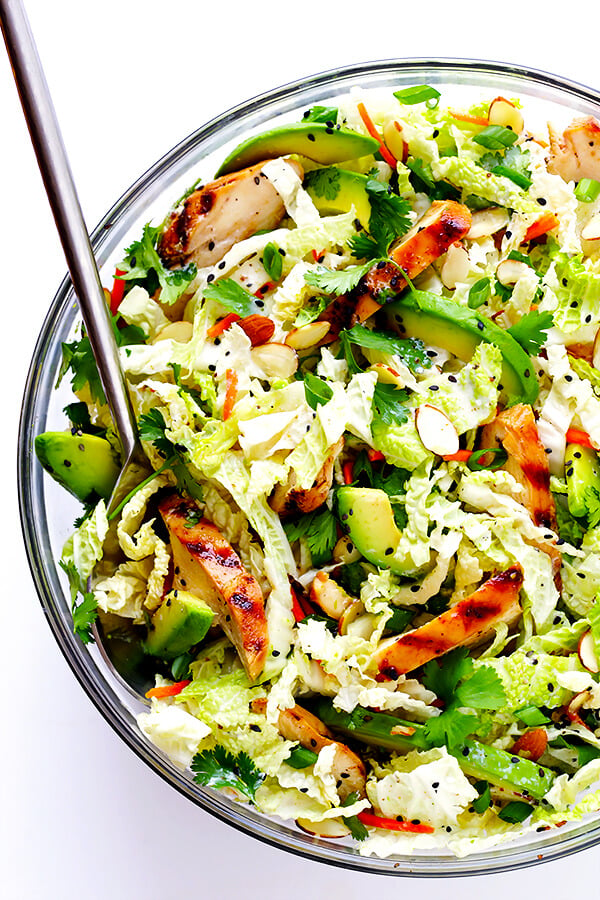 Asian Chicken Chopped Salad: "I just had to stop by and tell you that I absolutely L O V E this salad. I have made it no less than ten times since reading the recipe. I've even shared it with my co-workers and they were as amazed as I was at how absolutely delicious this recipe is. Seriously. I was surprised. With or without the chicken, this recipe is fantastic! It's my new favorite make-ahead lunch recipe. I can make a big bowl of this on Sunday and have it to eat all week. Yum!!" -Pam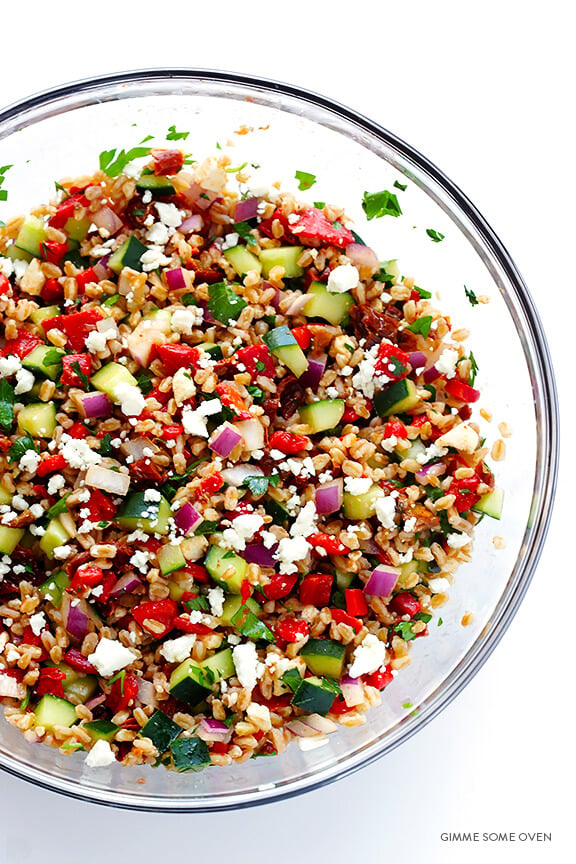 Mediterranean Farro Salad: "Made this for a cold side for Easter. Turned out really nice. Very healthy and delicious. To save time I used my spiralizer to cut the onion and cucumbers. Thanks!" -Rachel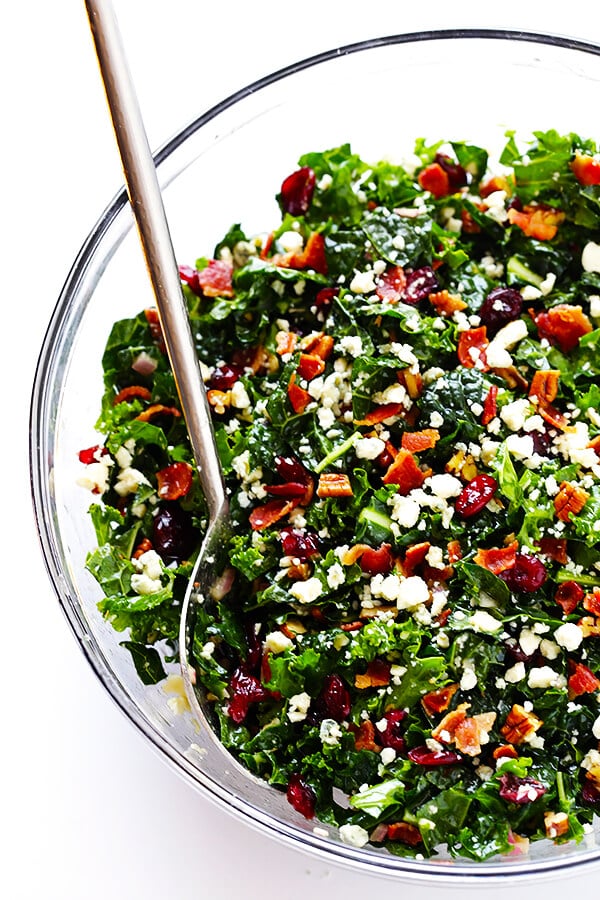 Kale Salad with Bacon & Blue Cheese: "Both my husband and I loved this salad. I used almonds rather than pecans because my hubby is "mentally allergic" to pecans. My first time preparing a recipe with kale. Definitely a keeper–the recipe and kale!" -Anne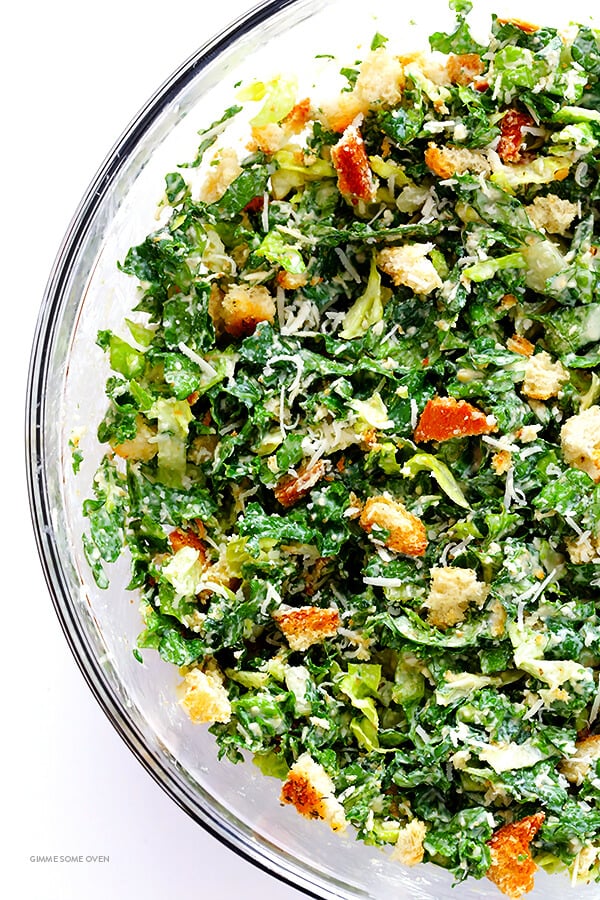 Kale Caesar Salad: "This is the BEST caesar salad ever!!!! My husband is obsessed (what?!). Much better than a mayo based caesar dressing. I've done it with shredded chicken and salmon also and it's fabulous. Thank you!!!" -Mary-Ella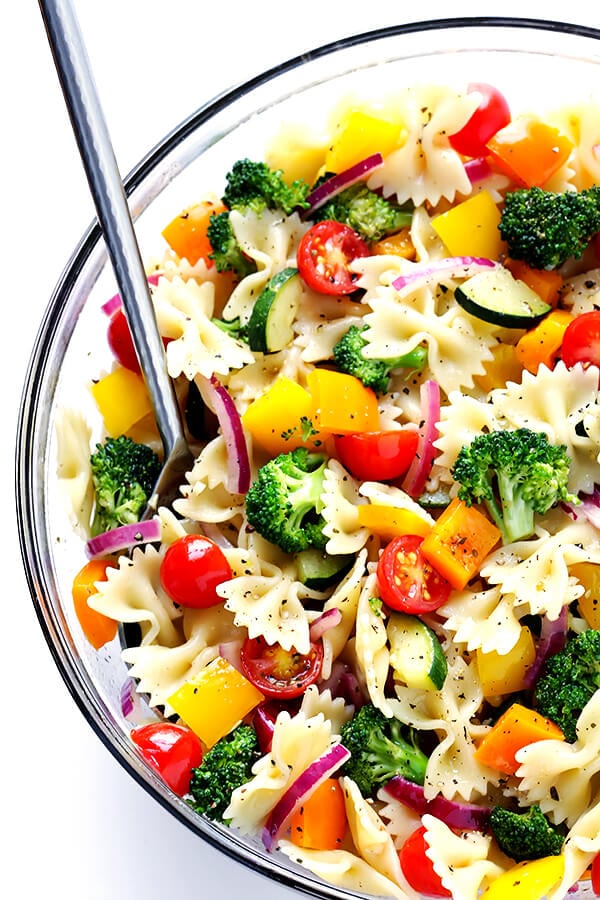 Veggie Lovers Pasta Salad: "We love this recipe!! It's now our go to way to use up leftover veggies. That vinaigrette always pulls everything together. :)" -Kristie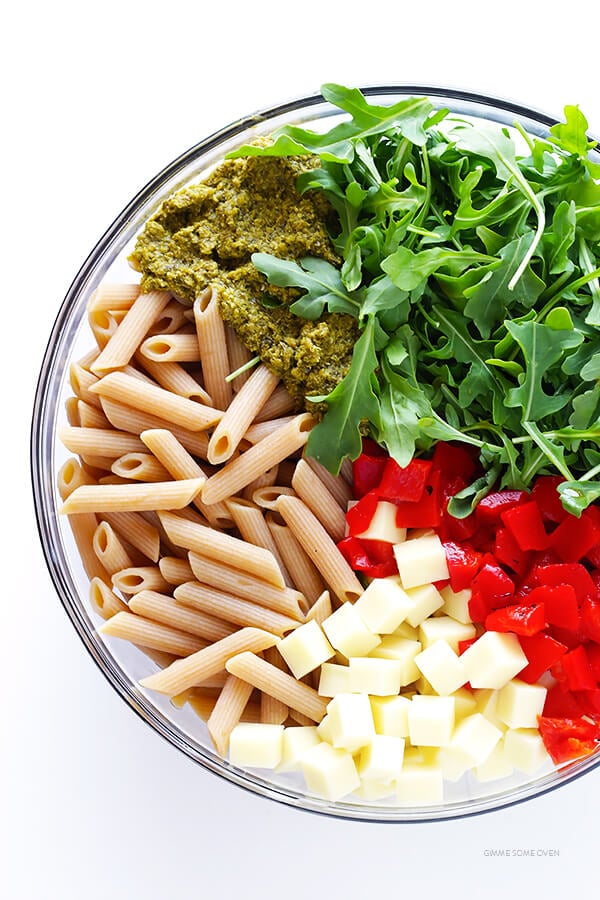 5-Ingredient Pasta Salad: "I made this for a potluck picnic tonight. In spite of the fact there were at least 30 other dishes there, this pasta salad completely disappeared, and quickly. My ridiculously picky husband mostly avoids leafy greens, but he actually ate all the arugula in this. He even said he would eat it again. Thanks!" -Christy