your top 12 of '12
This post may contain affiliate links. Please read my disclosure policy.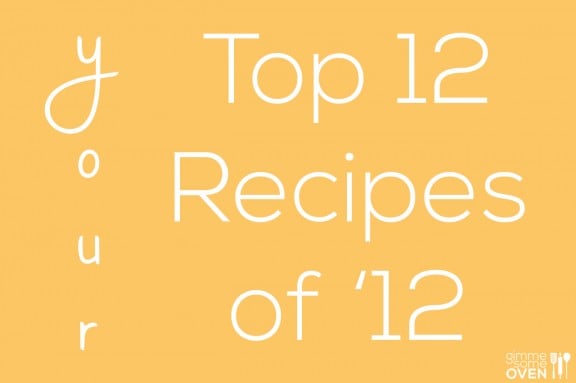 Ok, since I wrote so much on the post of MY Top 12 recipes of '12 from Gimme Some Oven, I'll keep this one short and sweet! :)
Here are YOUR Top 12 of '12, based on the number of pageviews for recipes on the site. I always love looking at these at the end of the year. Some were recipes I expected, and some were total surprises — which I love!! Hope that you might see some of your favorites on here, and then catch a few more ideas for some new recipes to bookmark for 2013.
Thank you SO much for another wonderful year. You all mean so much to me! :)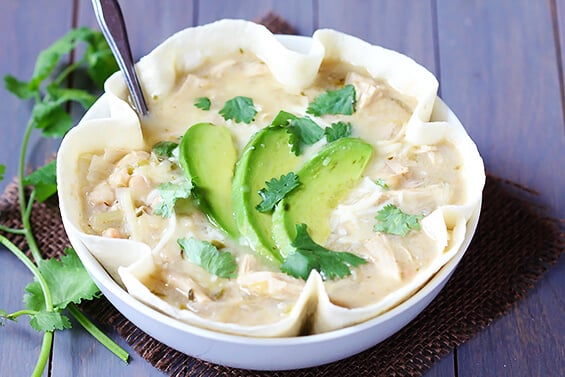 12. White Chicken Chili ~ My take on one of our family's favorite comfort soups.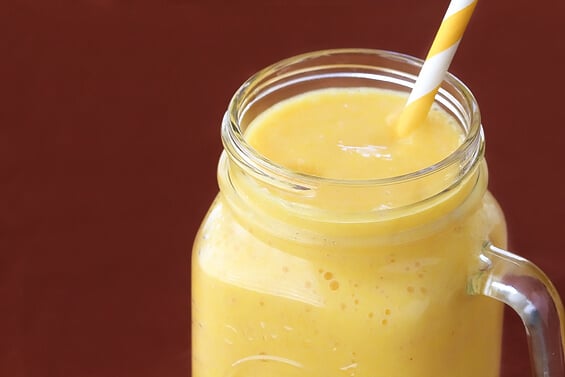 11. Pineapple Ginger Smoothie – One of my favorite smoothie combinations, made with fresh ginger!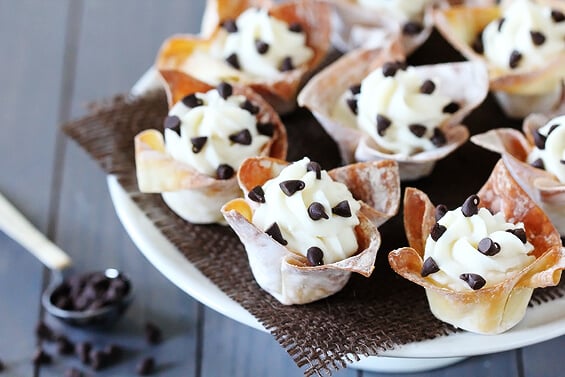 10. Cannoli Cups ~ The classic Italian dessert made super easy…and bite-sized!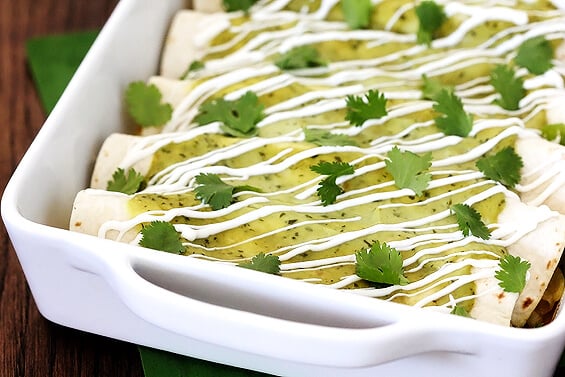 9. Chicken & Avocado Enchiladas ~ Need I say more?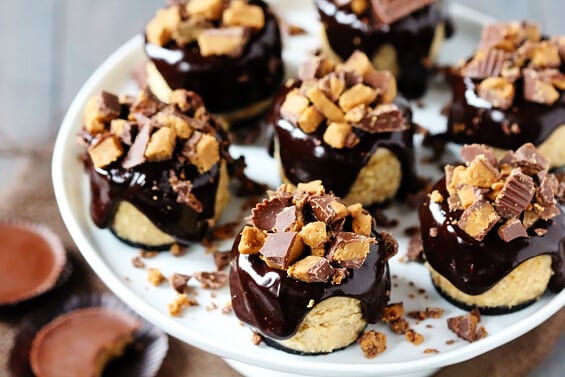 8. Reese's Peanut Butter Chocolate Mini Cheesecakes ~ Drenched in a hot fudge sauce and topped with chopped Reese's, you pretty much can't go wrong with these. Ever.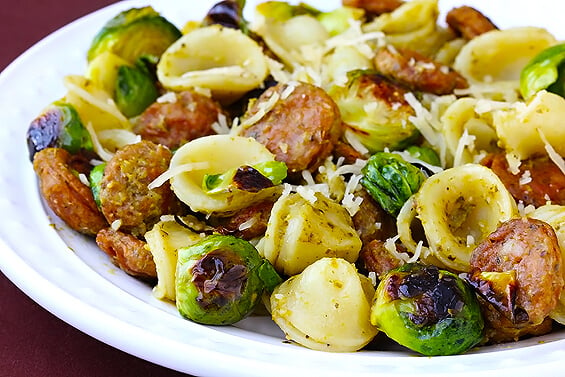 7. Pesto Pasta with Chicken Sausage & Roasted Brussels Sprouts ~ Even if you're iffy on brussels sprouts, you will love these roasted and served with chicken sausage, pesto and Parmesan in this simple pasta.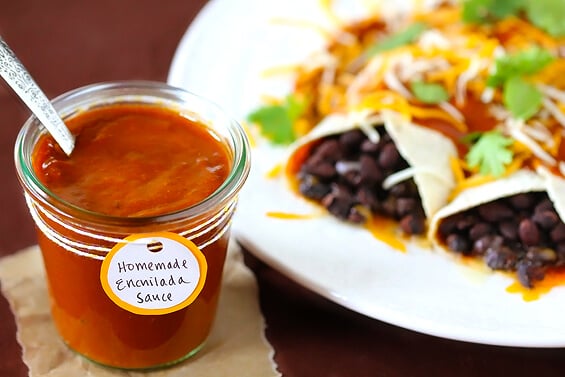 6. Red Enchilada Sauce ~ My favorite sauce from my favorite chicken enchiladas (although you can use it for any kind of enchiladas!).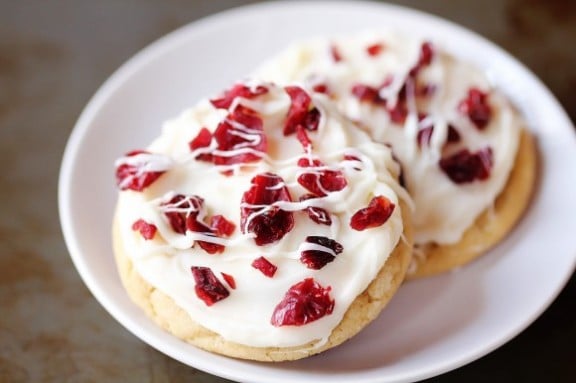 5. Cranberry Bliss Cookies ~ The classic bar from Starbucks is turned into some fabulous cookies.
4. Chocolate Cupcakes with Peanut Butter Cookie Dough "Frosting" ~ Best. Frosting. EVER.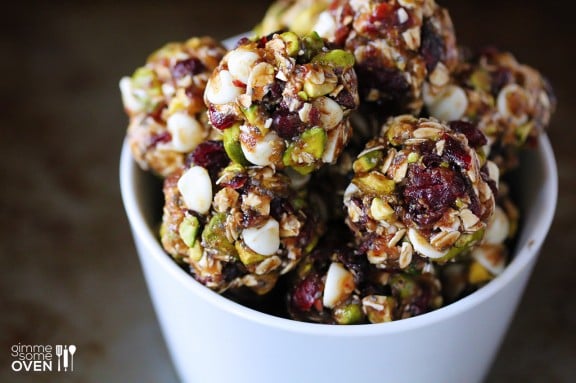 3. Cranberry Pistachio Energy Bites ~ A red and green, sweet and salty version of these classic No Bake Energy Bites.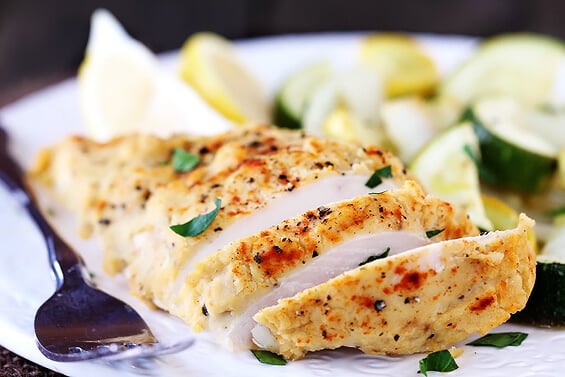 2. Hummus-Crusted Chicken ~ Who would have guessed that hummus is also such a fantastic sauce for baking?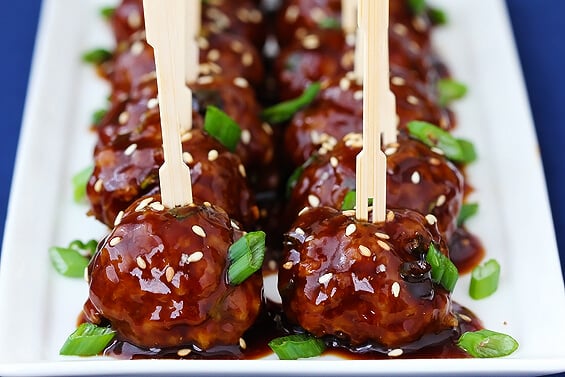 1. Saucy Asian Meatballs ~ This recipe from early in the year was the winner by a landslide, but understandably so. I'm not even a huge meatball person, and I loved these little guys. Great sauce, super-easy prep, and always a crowd-pleaser.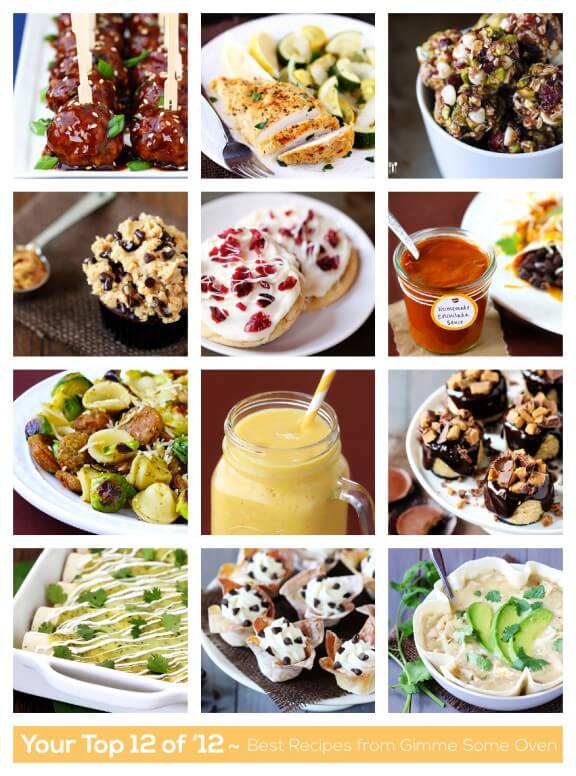 Cheers to more great recipes to come in '13!