Thanksgiving Recipes You Can Totally Count On
This post may contain affiliate links. Please read my disclosure policy.
A delicious collection of my favorite Thanksgiving recipes.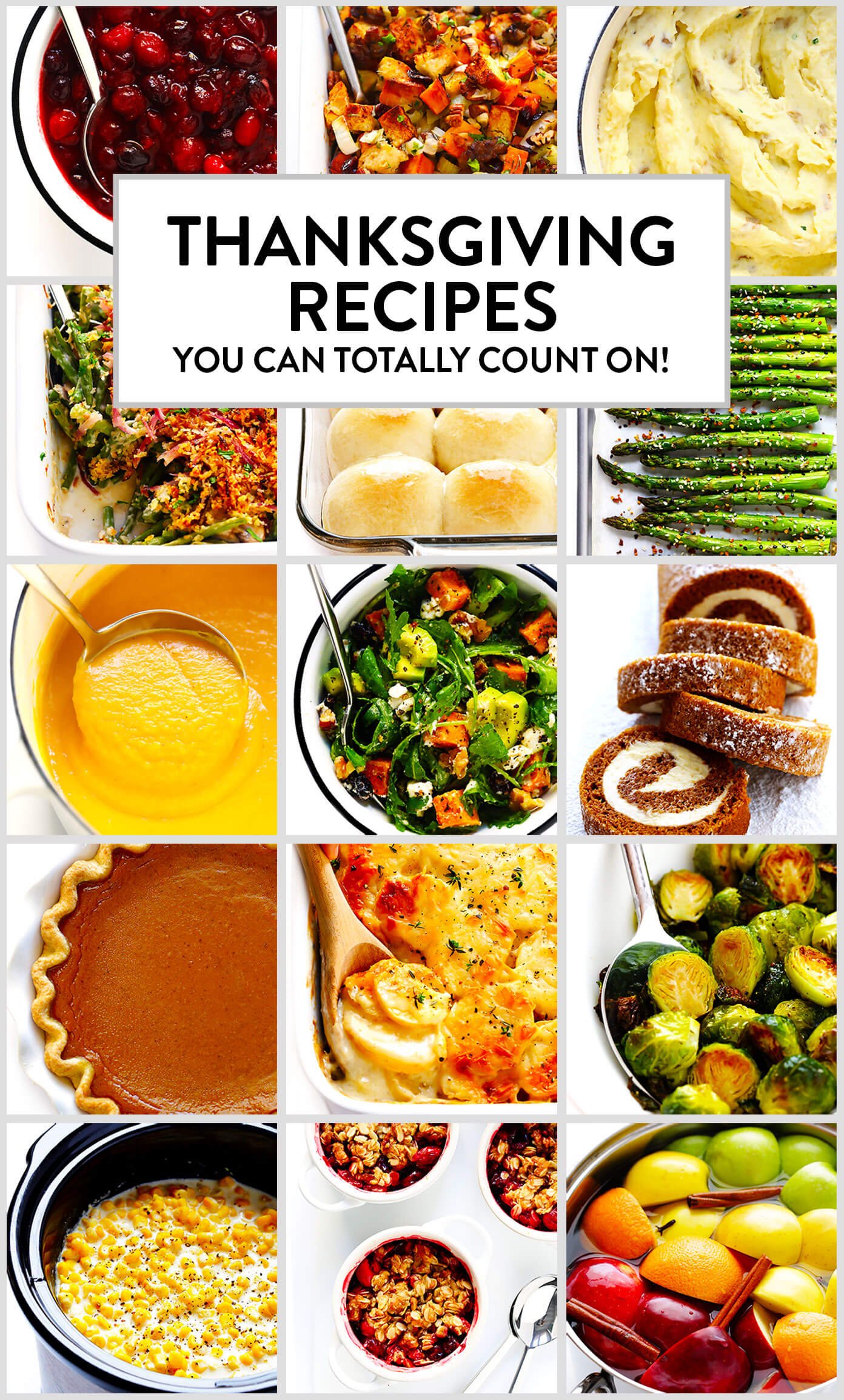 Looking for some five-star-reviewed, tried-and-true, all-time favorite Thanksgiving recipes that won't let you down?
We've gotcha covered. ♡
From nostalgic old-fashioned classics to lightened-up modern twists, make-ahead options to last-minute quick fixes, sweet treats to savory faves, plus options for all kinds of dietary preferences around your table, there's something delicious on this list for everyone. So whether you are just now starting to plan out your Thanksgiving menu, or maybe you're simply needing a final recipe or two to fill in the gaps, scroll down through the list below or click on any of the following categories to find some tasty inspiration:
Wishing you all a cozy, safe, and gratitude-filled Thanksgiving this year!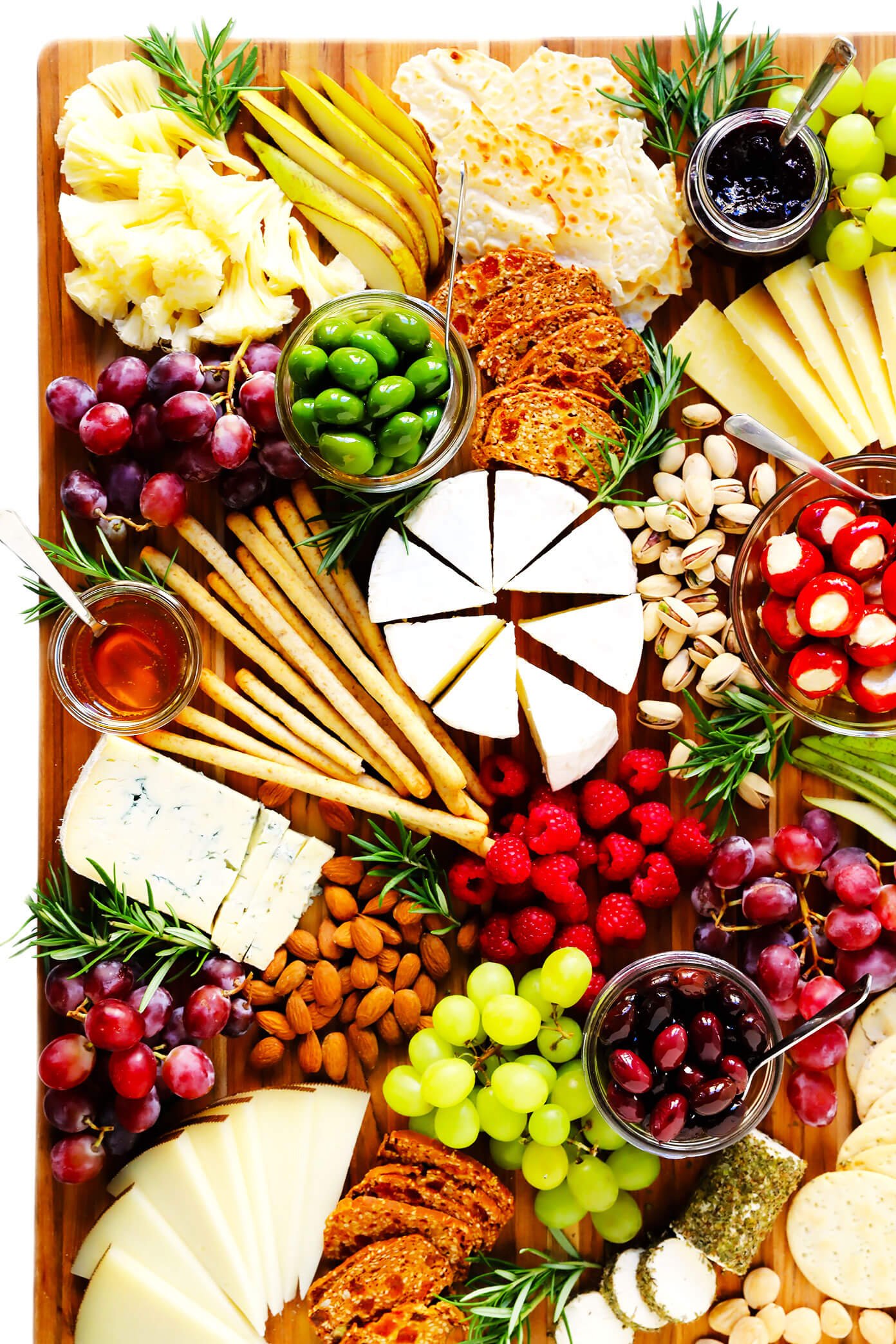 Holiday Cheese Board: Easy to scale for different sizes of gatherings (from 2 to 20+ people) and always a crowd fave. See the full post for my best tips on how to create a balanced, beautiful, and irresistibly delicious board.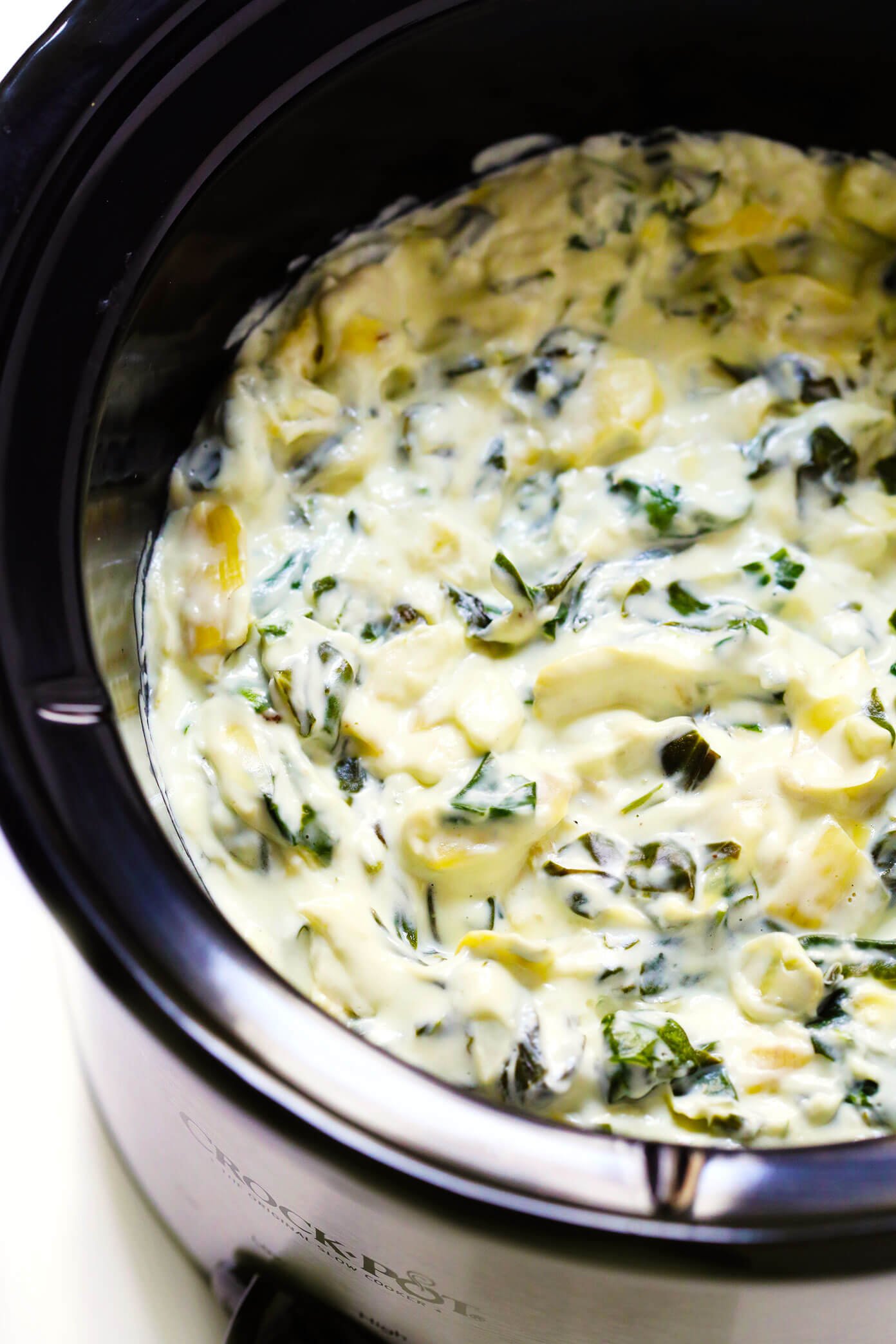 Slow Cooker Spinach Artichoke Dip: My go-to recipe for this classic dip. Just dump all of the ingredients in a Crock-Pot, stir, heat, and you're ready to go. (Or if you don't own a slow cooker, you can just as easily bake this dip in the oven too!)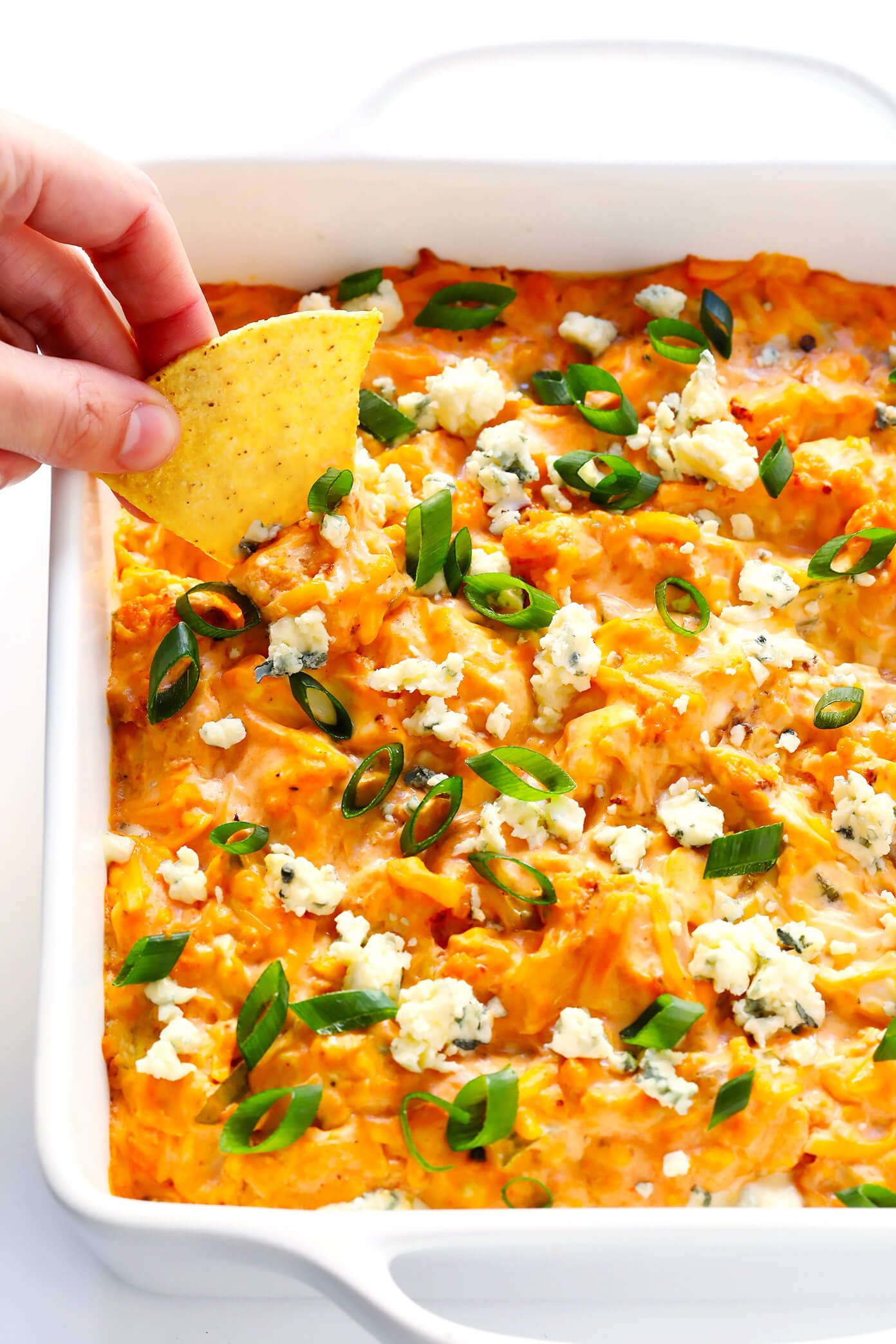 Buffalo Cauliflower Dip: I promise — you won't even miss the chicken in this irresistible vegetarian version.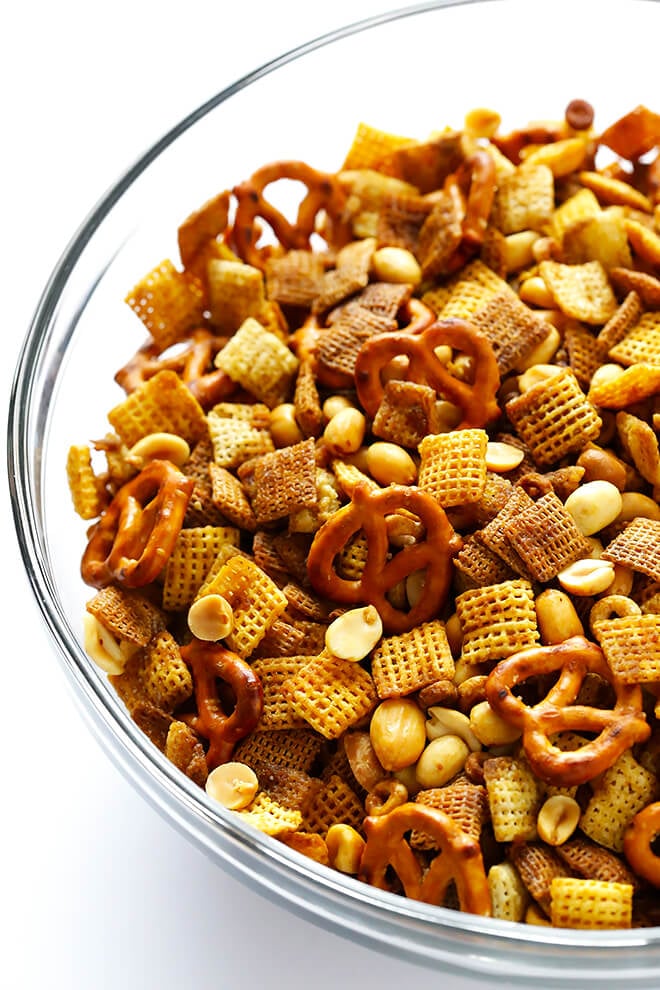 Extra-Bold Chex Mix: Homemade Chex mix is always a tradition around the holidays in our family. I love to make it with an extra portion of that irresistibly salty, savory sauce. Feel free to add in some candies (such as M&Ms or chocolate chips) for a hint of sweetness too.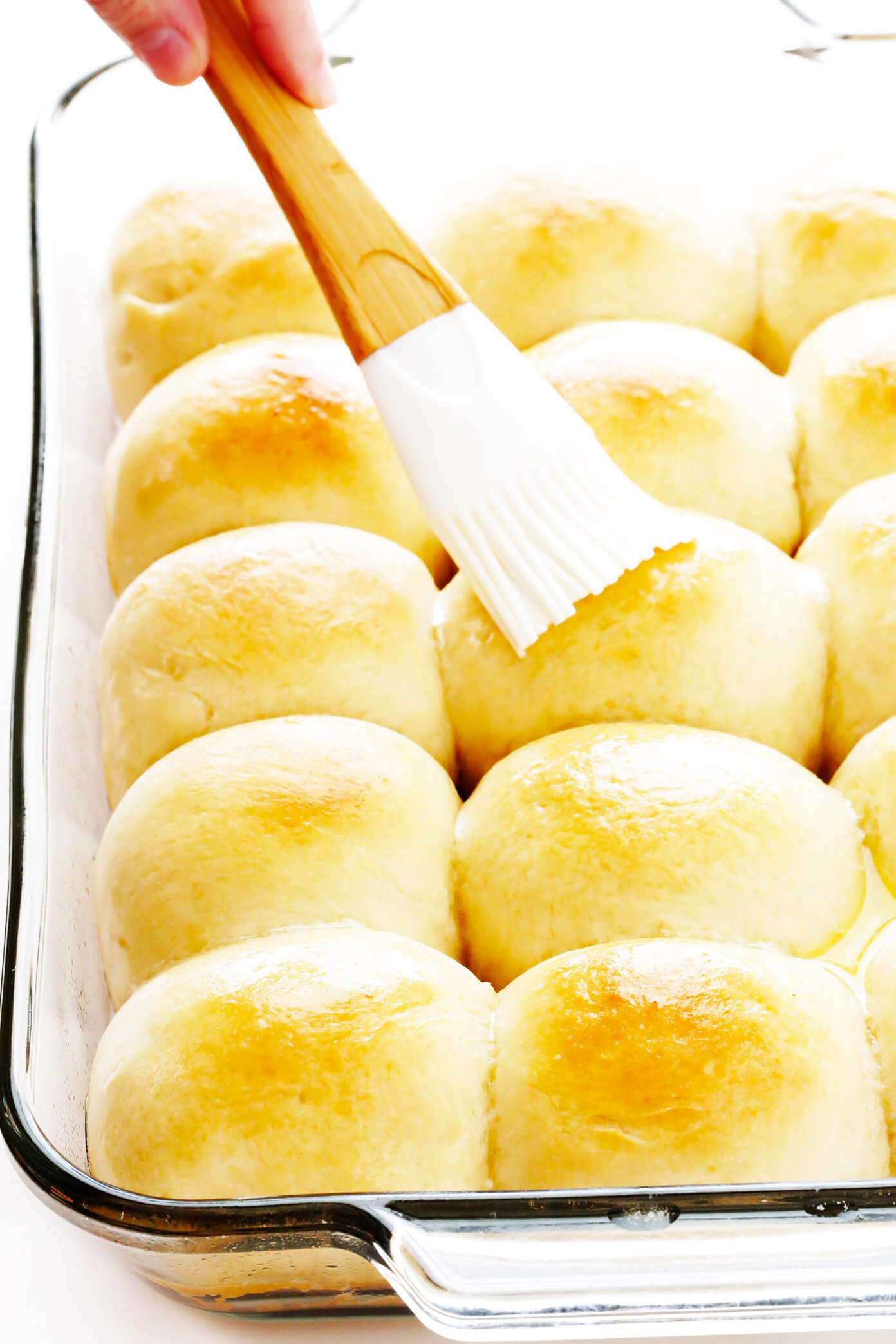 1-Hour Soft and Buttery Dinner Rolls: Our readers all love this simple recipe for warm homemade dinner rolls! Easy to make by hand or with the help of a stand mixer in about an hour.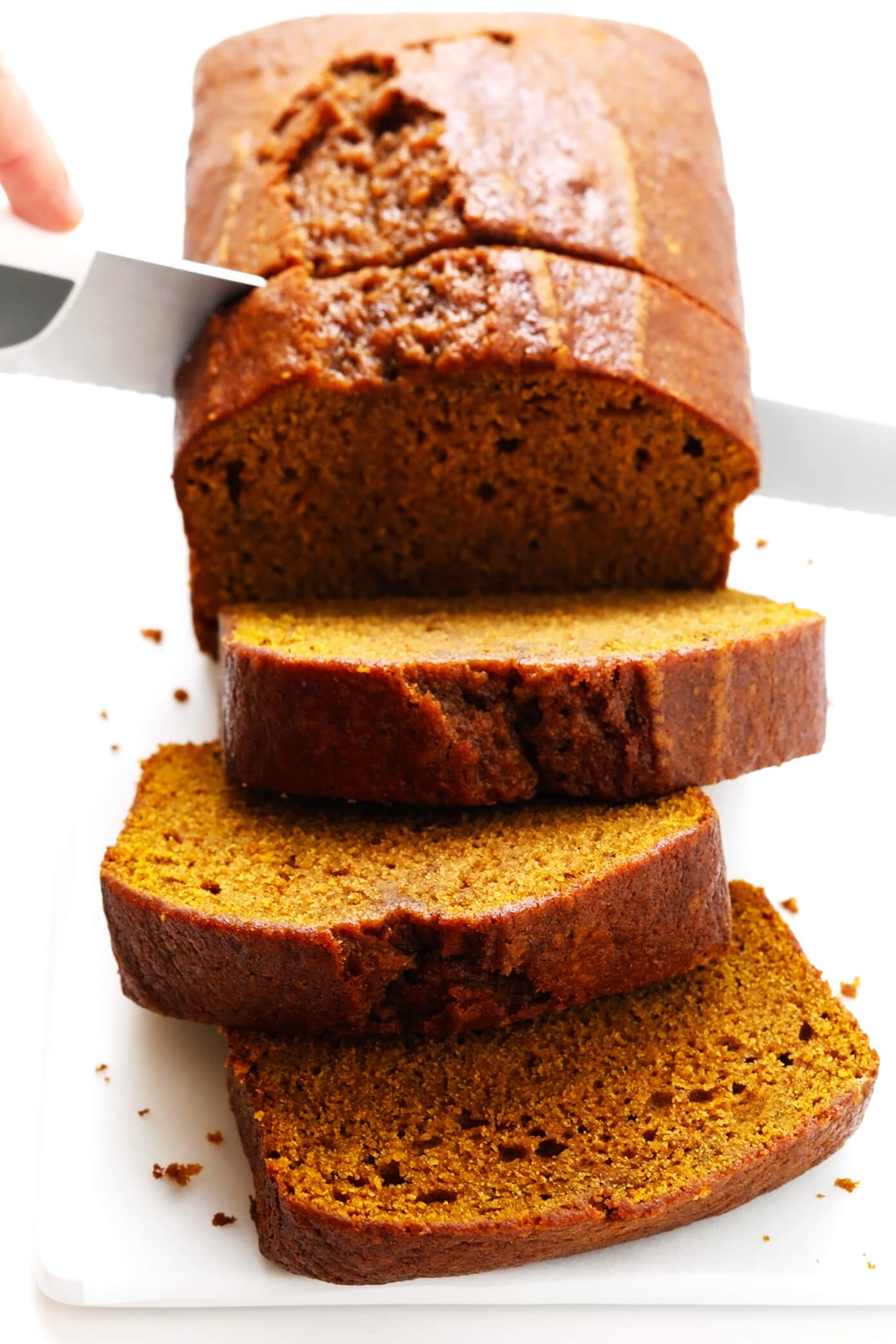 Perfect Pumpkin Bread: Perfectly moist, easy to make by hand (no mixer required), and full of the best pumpkin flavor.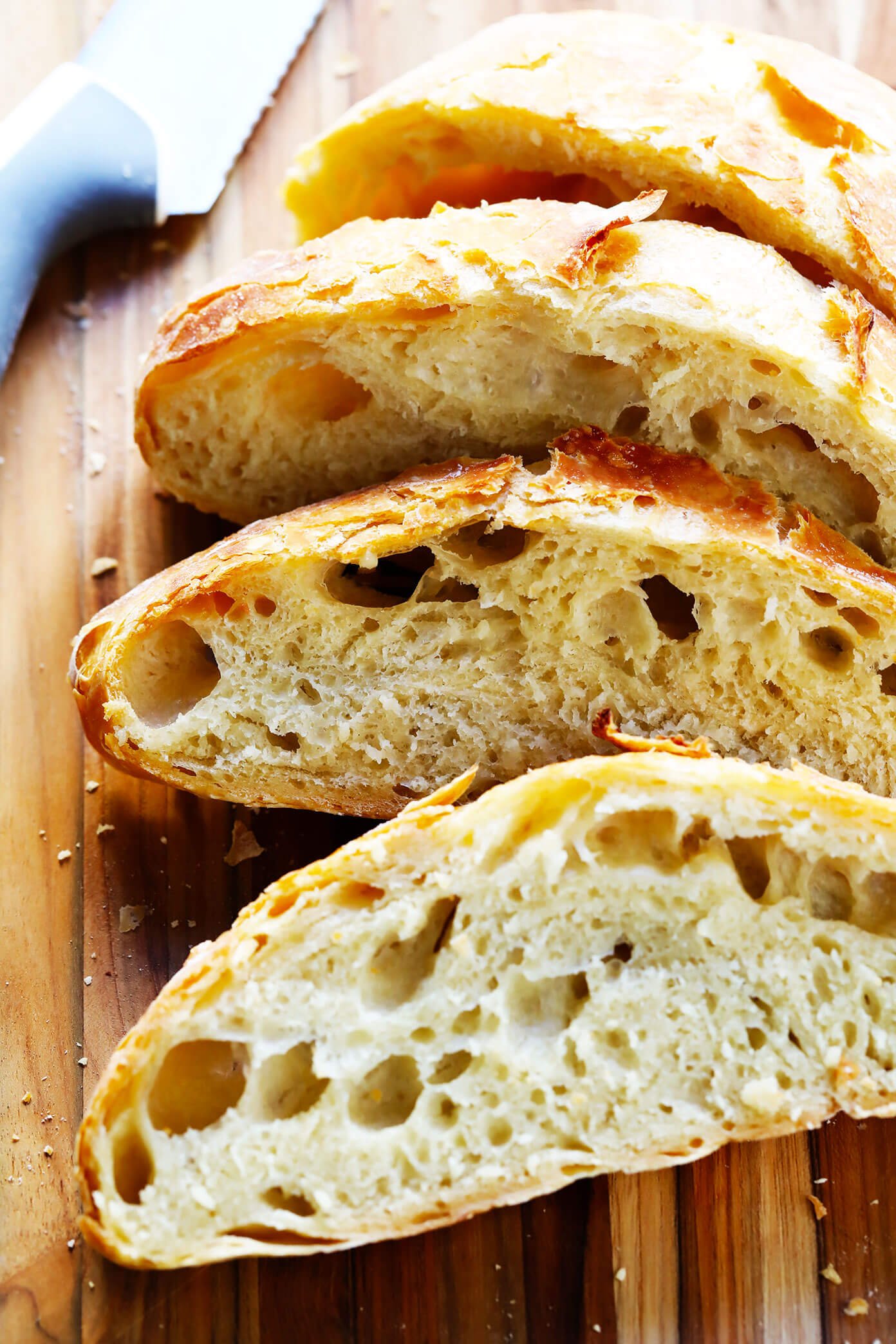 No Knead Bread: I've experimented with many no-knead bread recipes over the years and this is my tried-and-true favorite. It's incredibly easy to make, perfectly crusty and golden on the outside, and soft and flavorful on the inside. Two versions are included in this post — one that's made with a traditional (overnight) rise, and one with a faster (1.5-hour) rise.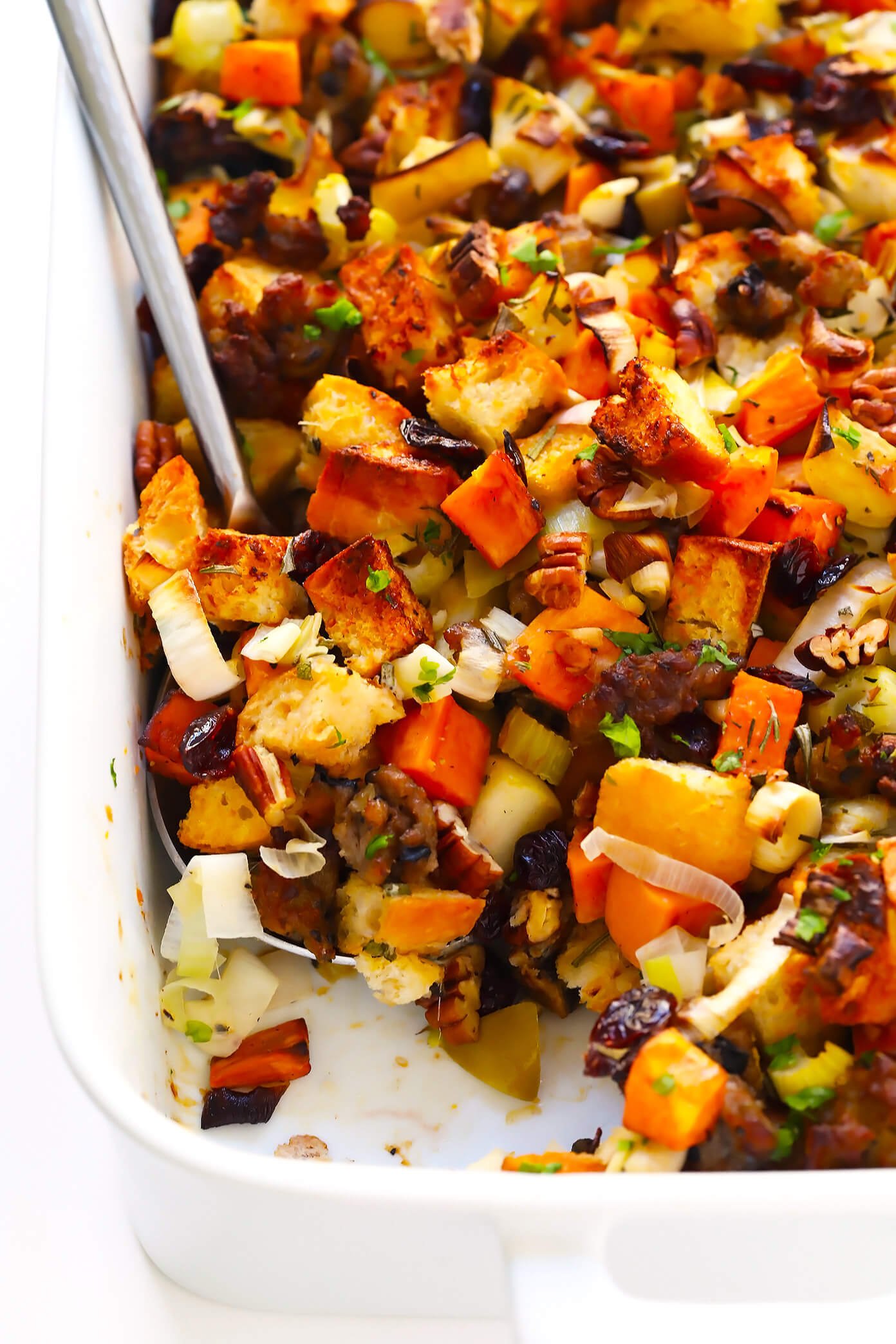 Sausage and Sweet Potato Thanksgiving Stuffing: My all-time favorite stuffing recipe — packed with the perfect balance of sweet and savory ingredients, seasoned with lots of fresh herbs, and always so hearty and comforting.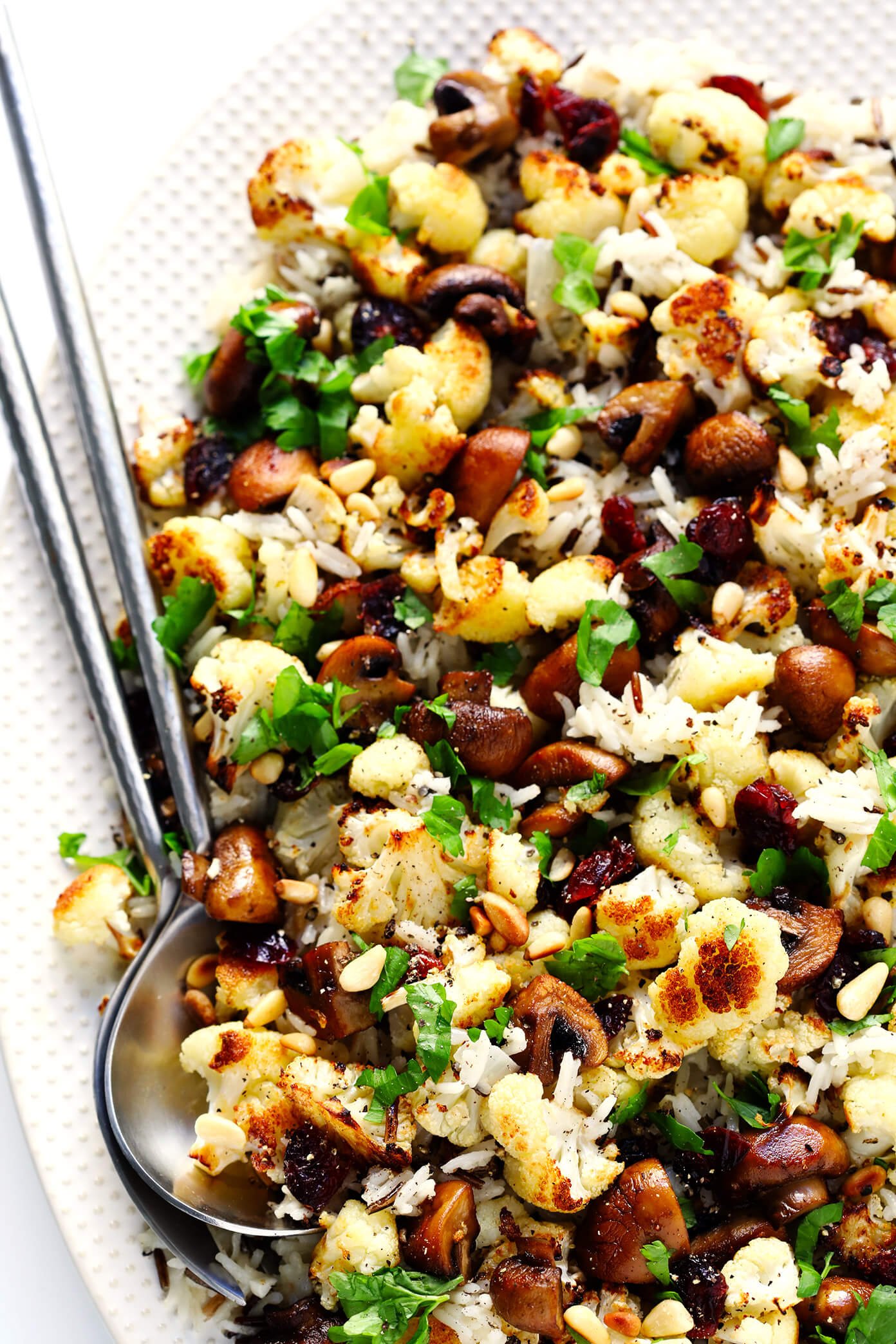 Roasted Cauliflower, Mushroom and Wild Rice Stuffing: A different take on stuffing that's a bit healthier, easy to make, and it's also naturally vegan and gluten-free.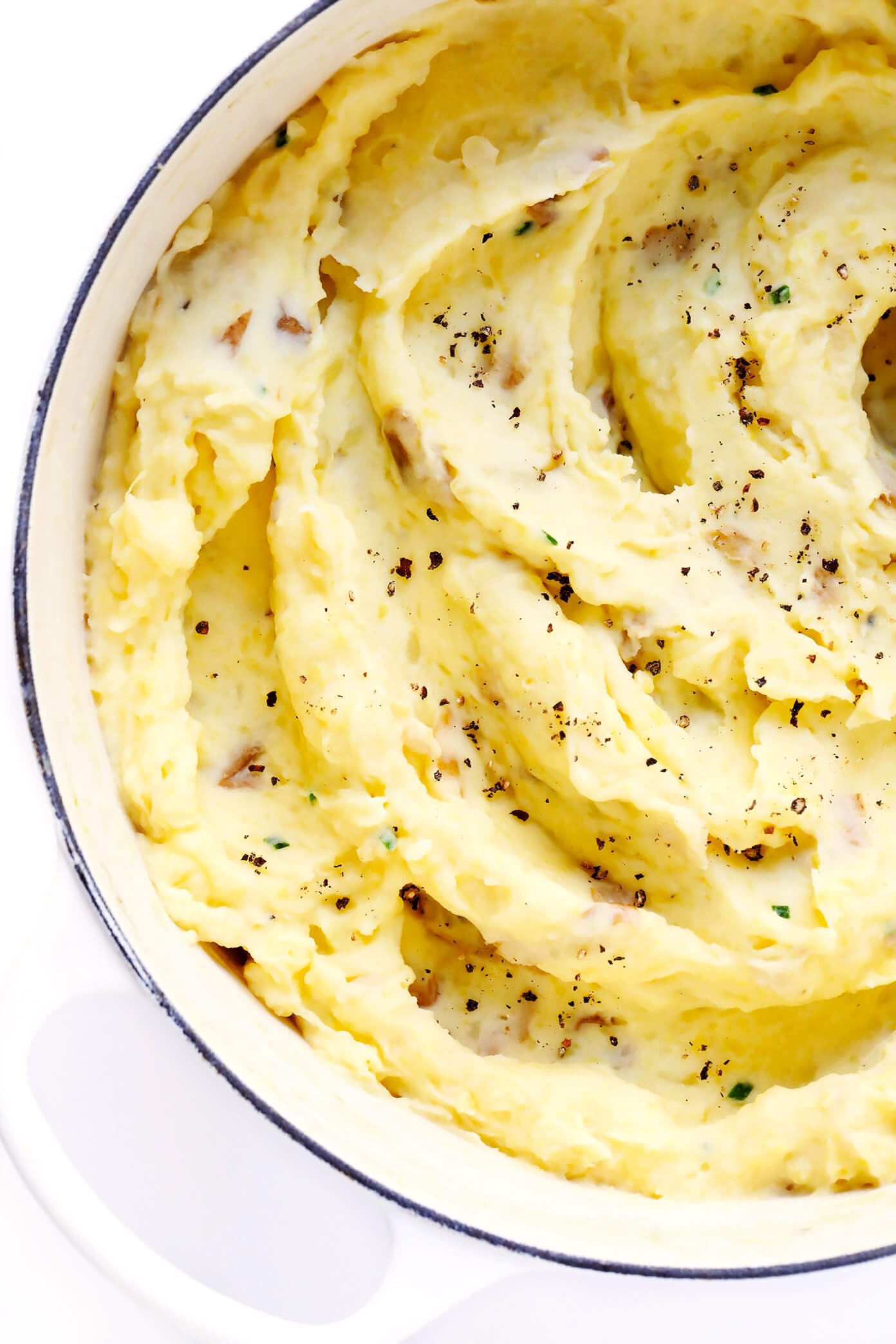 The BEST Mashed Potatoes: My go-to recipe! They're perfectly rich and creamy, full of great flavor, easy to make, and always a crowd fave. (Or if you happen to own a pressure cooker, check out my Instant Pot Mashed Potatoes method too.)  I love serving these mashed potatoes with my favorite Mushroom Gravy.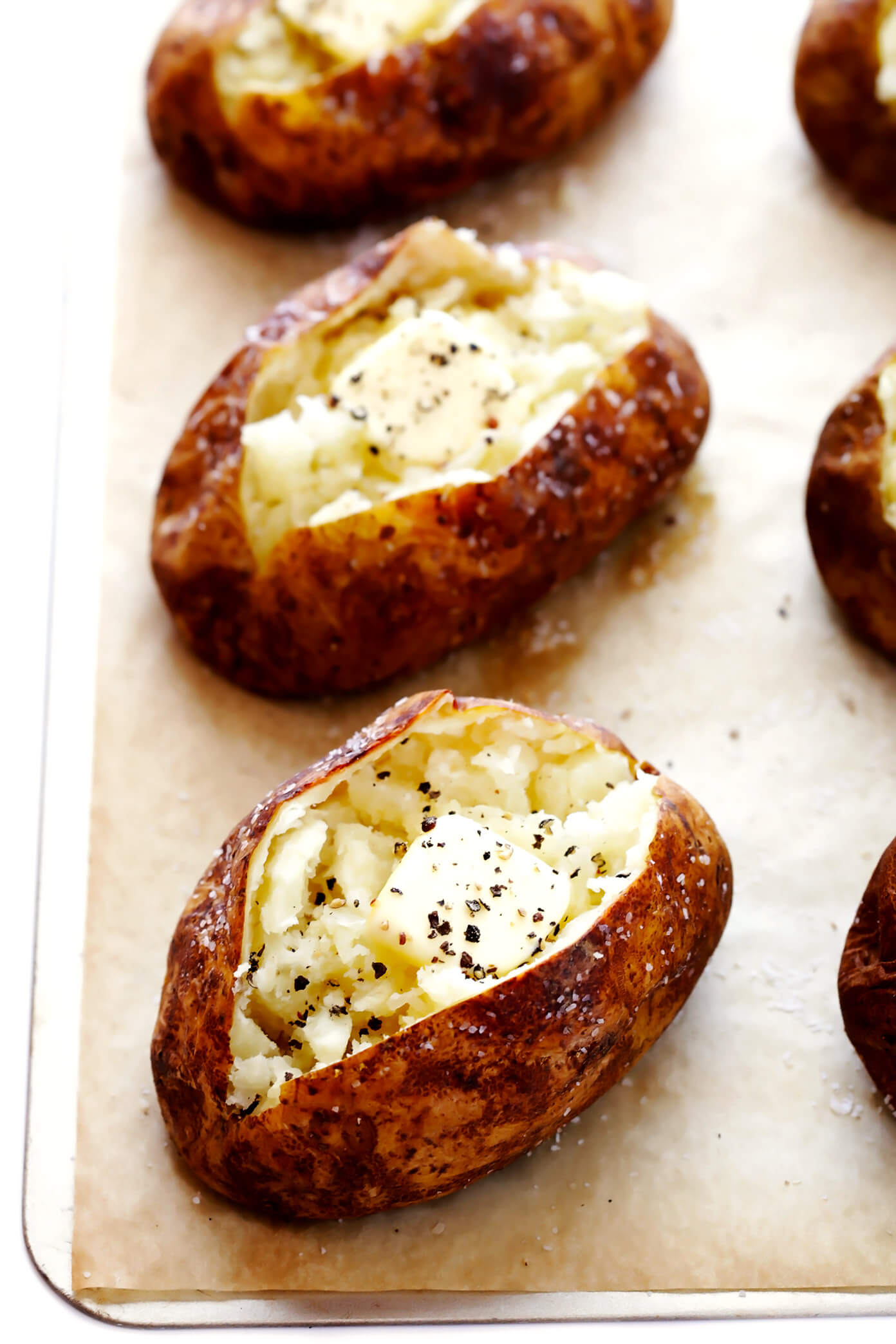 Perfect Baked Potatoes: Everything you need to know about how to make perfectly baked potatoes in the oven.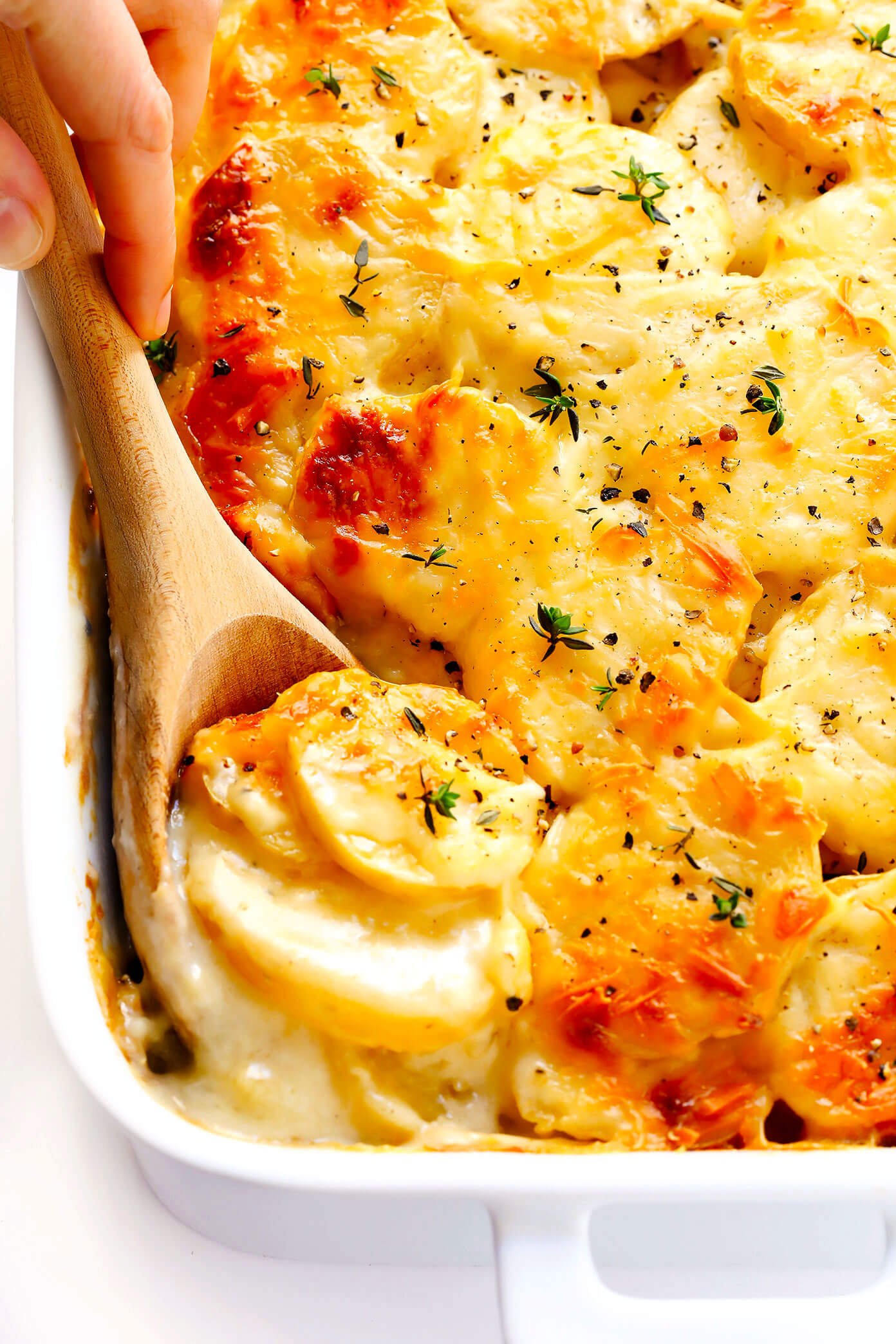 Scalloped Potatoes: My favorite recipe for cheesy, creamy, garlicky, crazy-delicious scalloped potatoes au gratin.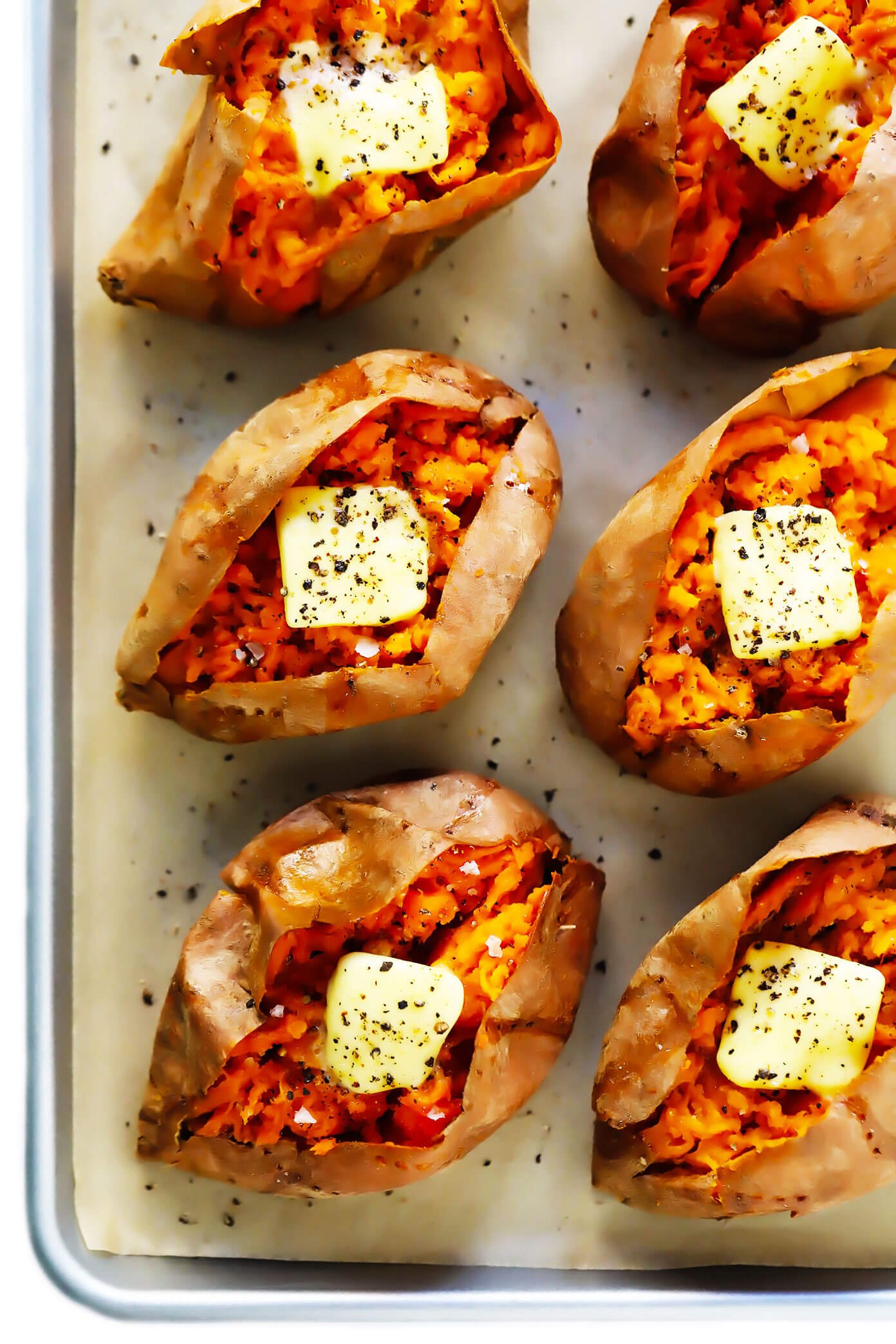 Baked Sweet Potatoes: My favorite method for how to bake sweet potatoes in the oven that are perfectly crispy on the outside and soft on the inside. Plus lots of ideas for fun baked sweet potato toppings too!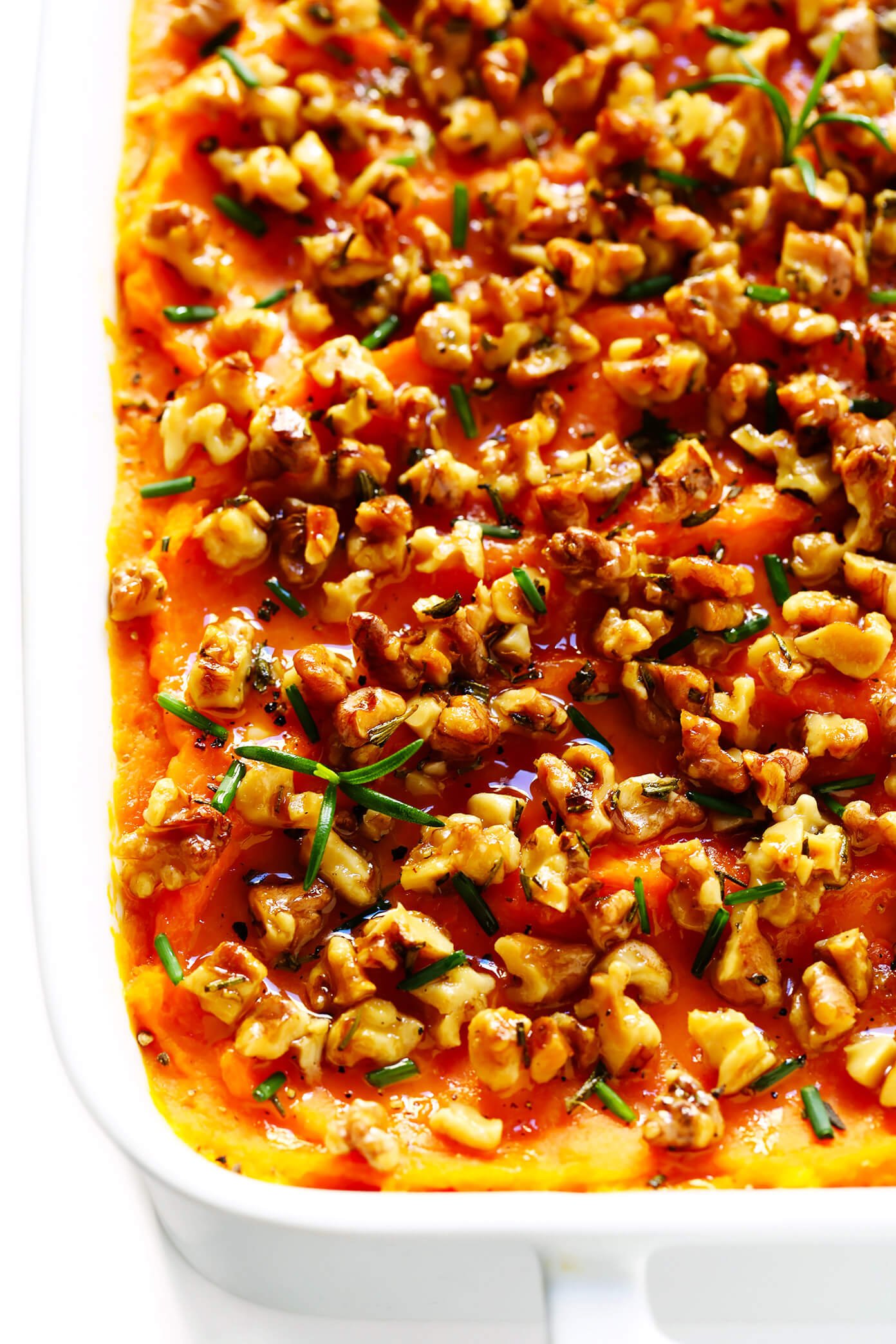 Savory Sweet Potato Casserole: A savory take on sweet potato casserole, made with a creamy garlicky mashed filling and sprinkled with the most irresistible maple rosemary walnut topping.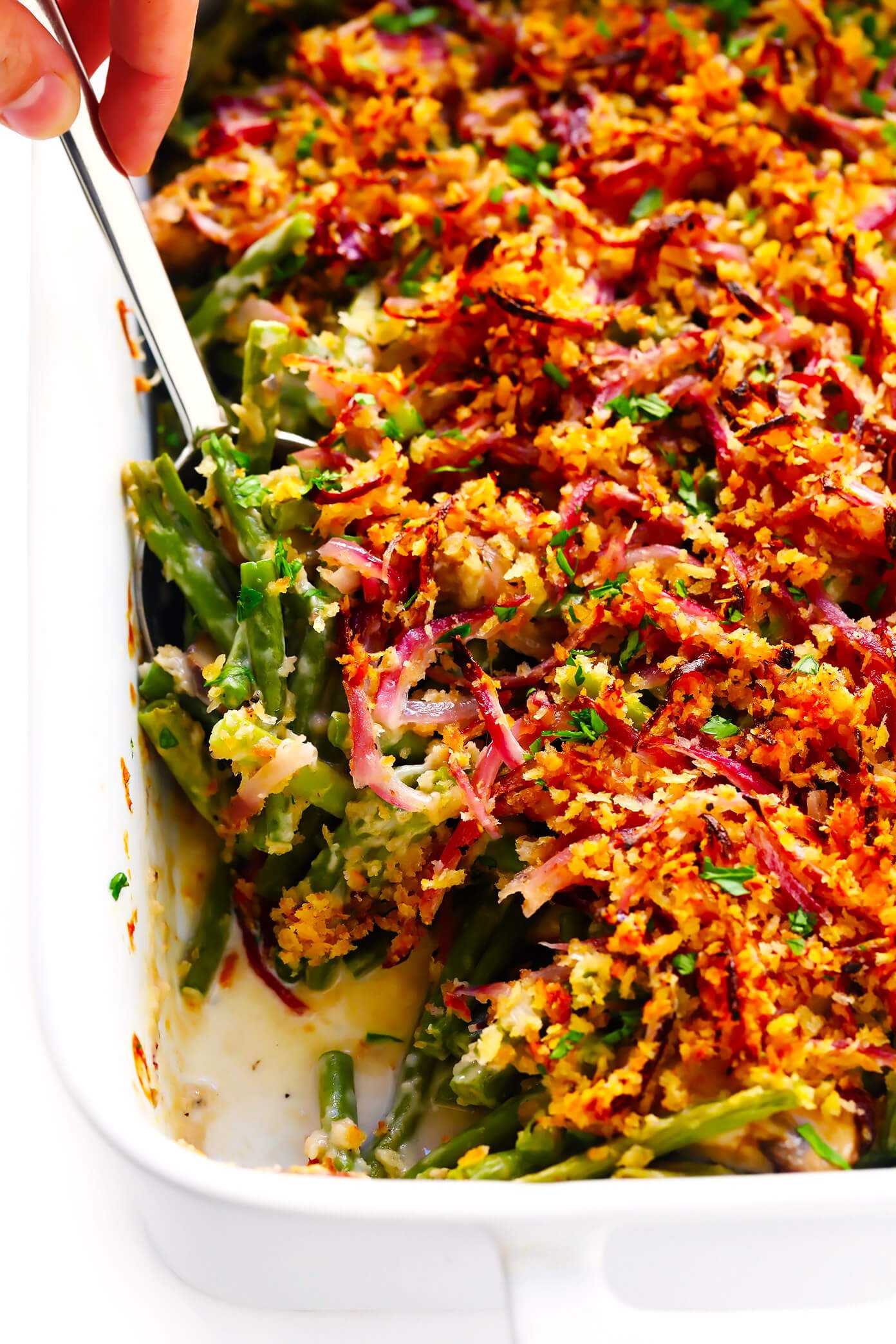 The BEST Green Bean Casserole: Easy to make 100% from scratch with fresh green beans, a creamy mushroom sauce, and the most irresistible homemade crispy onion topping. Our readers agree that this casserole really is the best!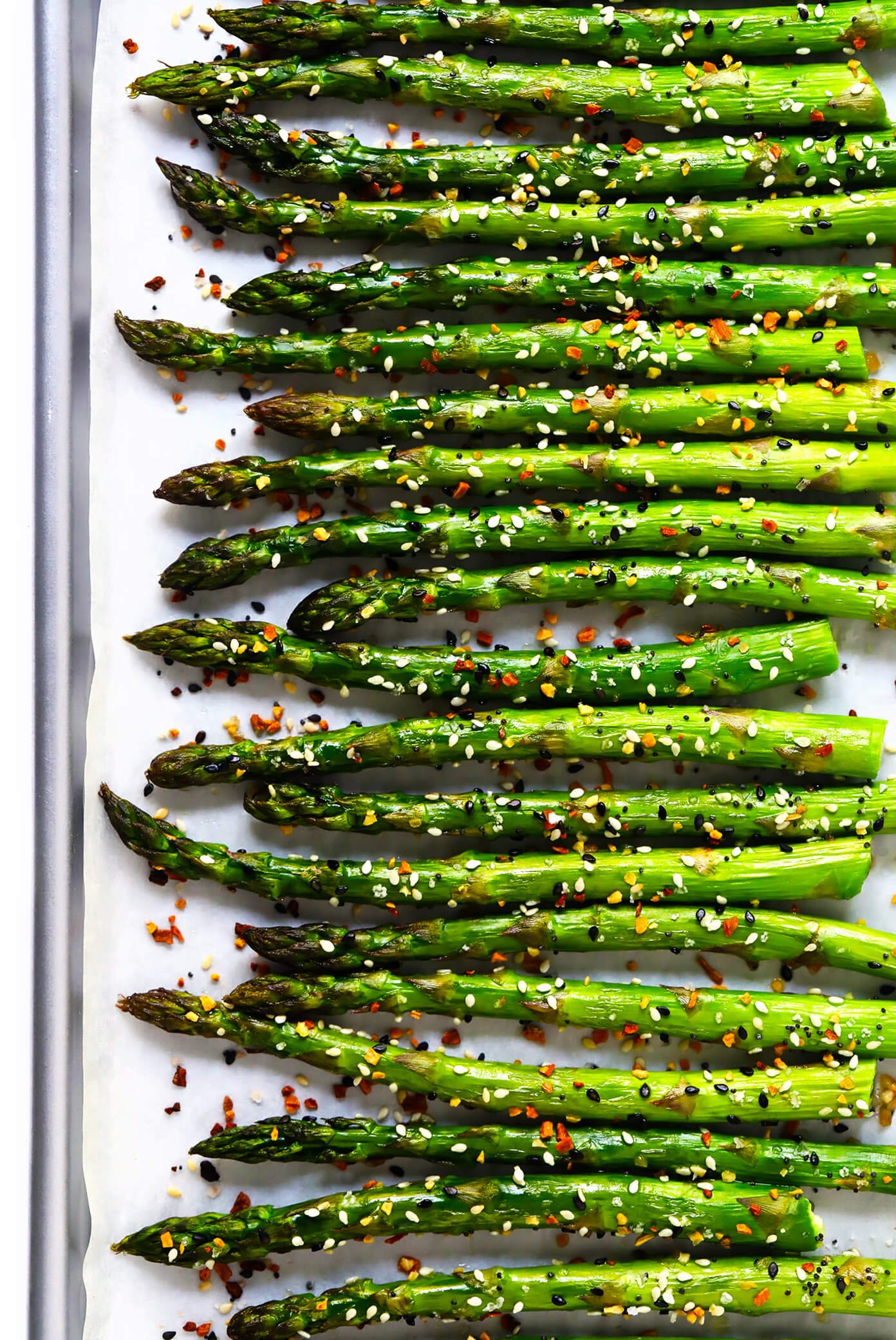 "Everything" Roasted Asparagus: Quick and easy to make, and sprinkled with irresistible everything bagel seasoning.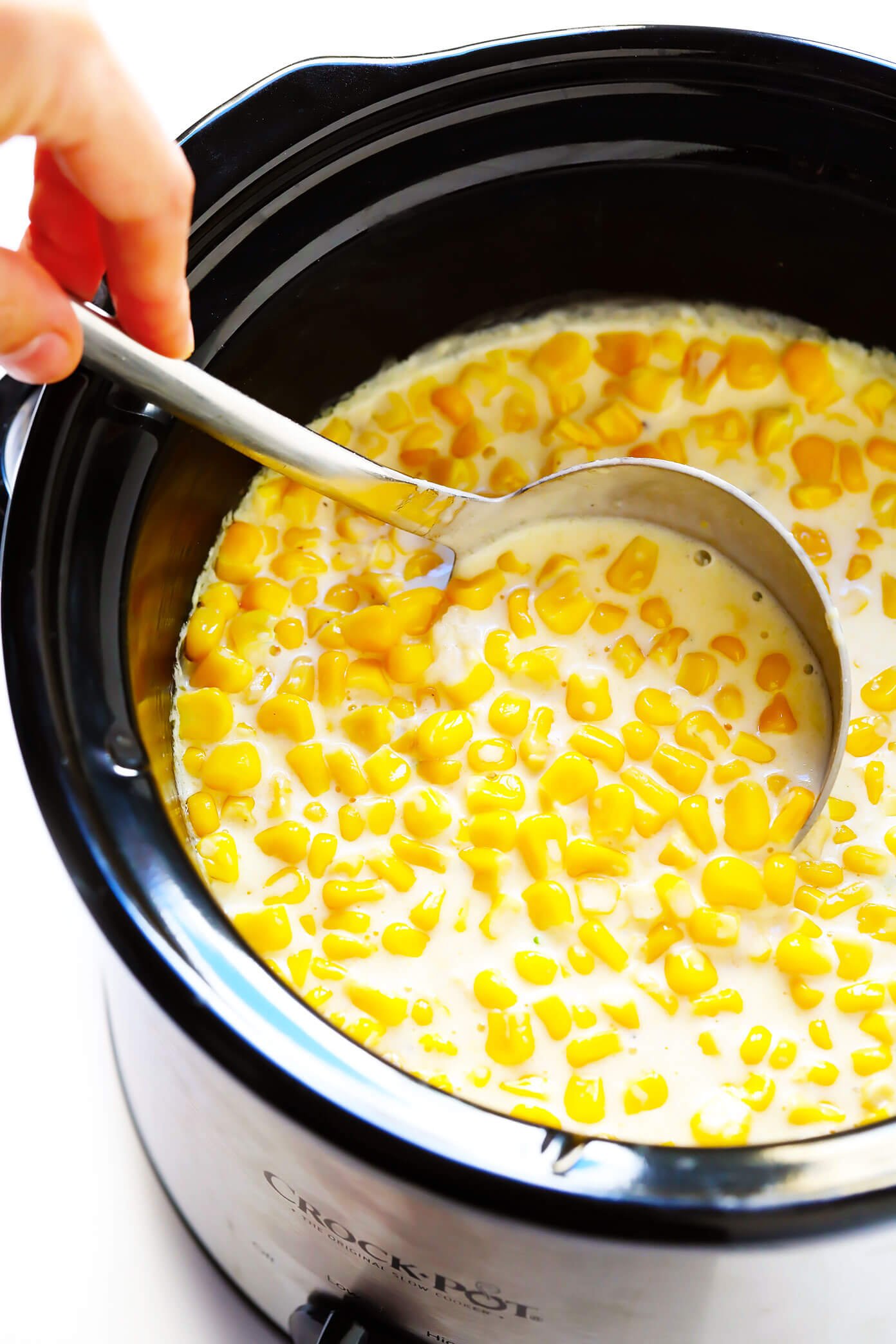 Slow Cooker Creamed Corn: Easiest creamed corn recipe ever! Just dump everything in the Crock-Pot and you're good to go.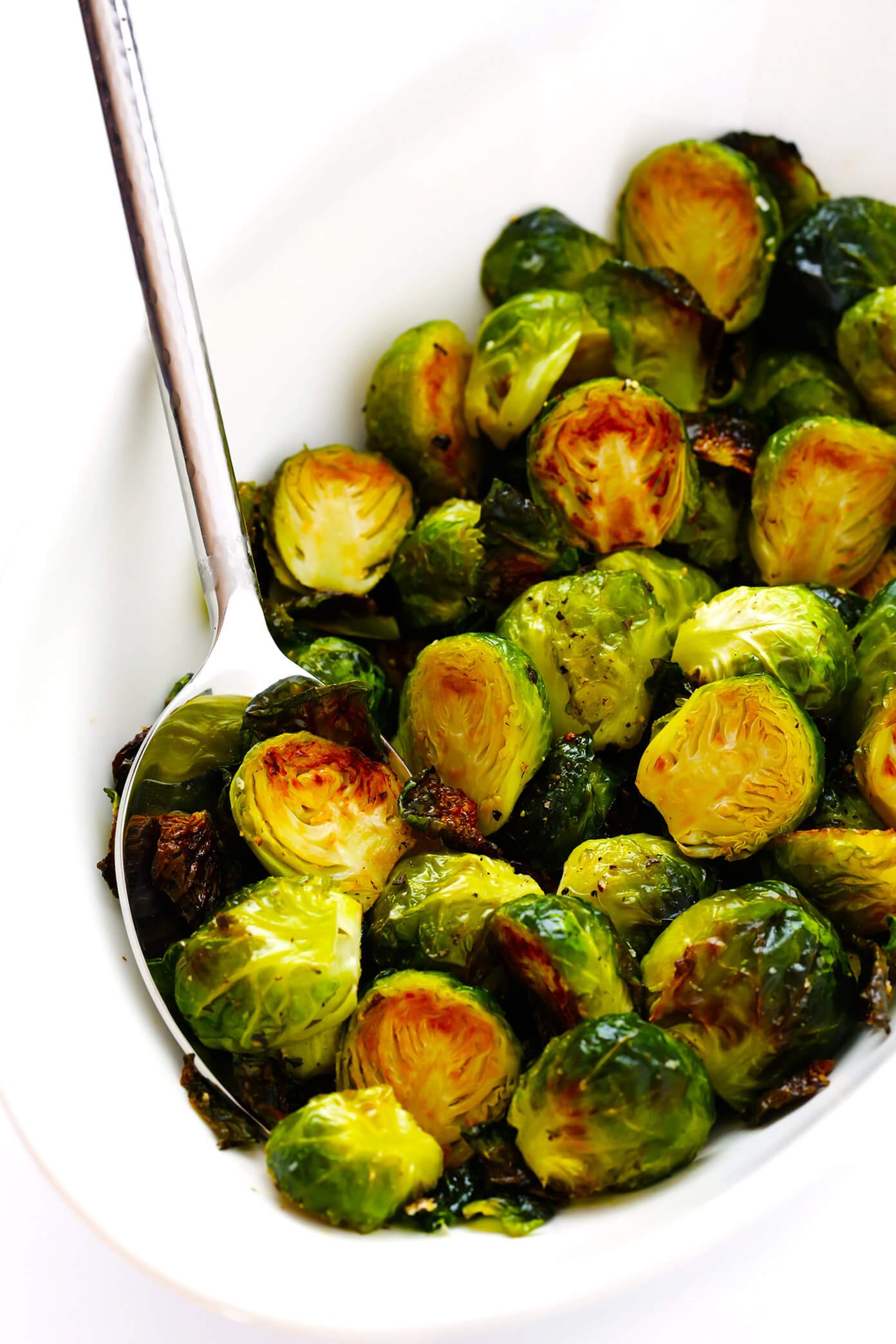 Roasted Brussels Sprouts: My best tips for how to make perfectly roasted Brussels sprouts. Plus lots of different ideas for seasonings!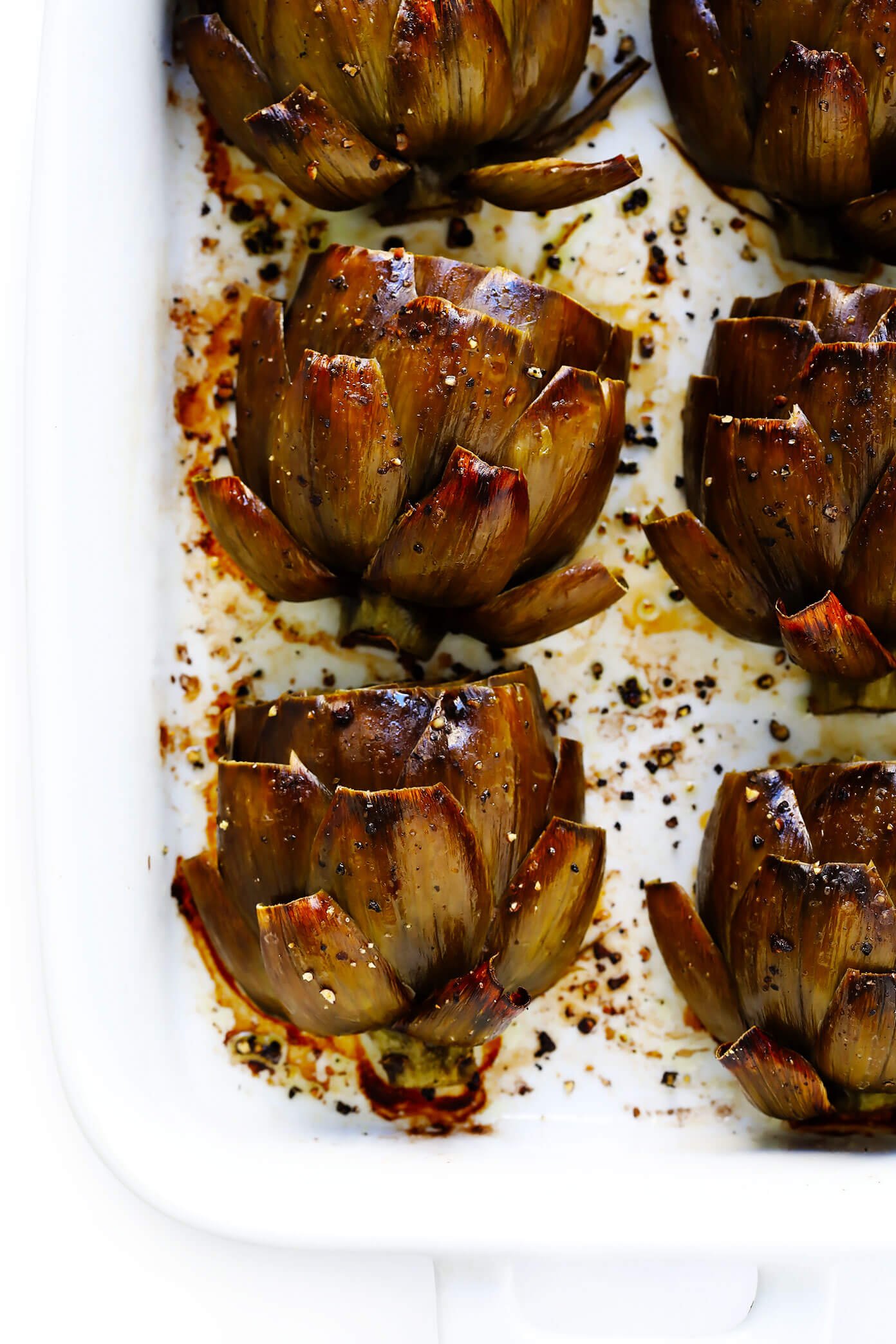 The Most Amazing Roasted Artichokes: Barclay's famous artichokes! To put is simply…we're obsessed with them. ♡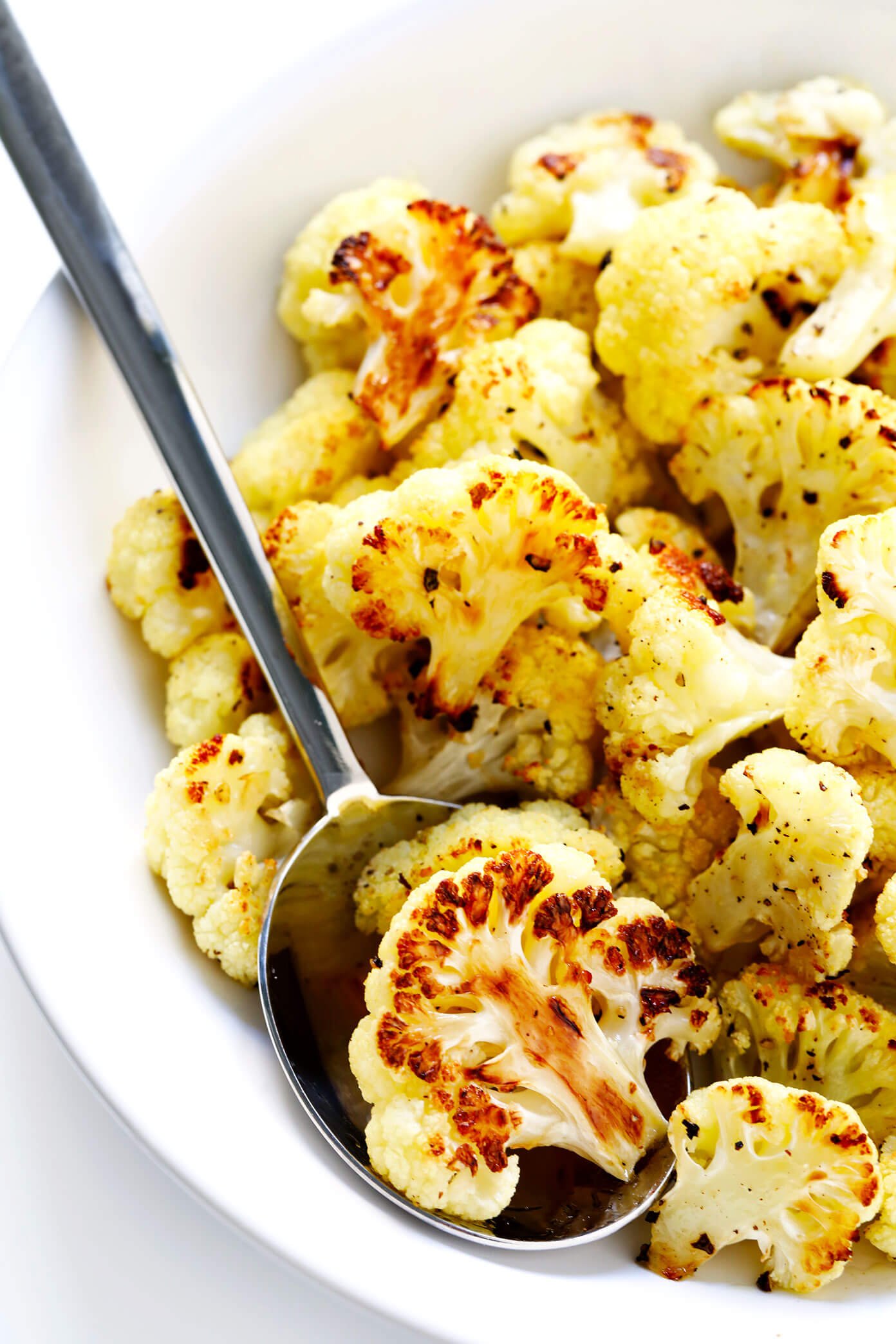 Roasted Cauliflower: One of my favorite roasted veggies that's also easy to customize with your favorite seasonings.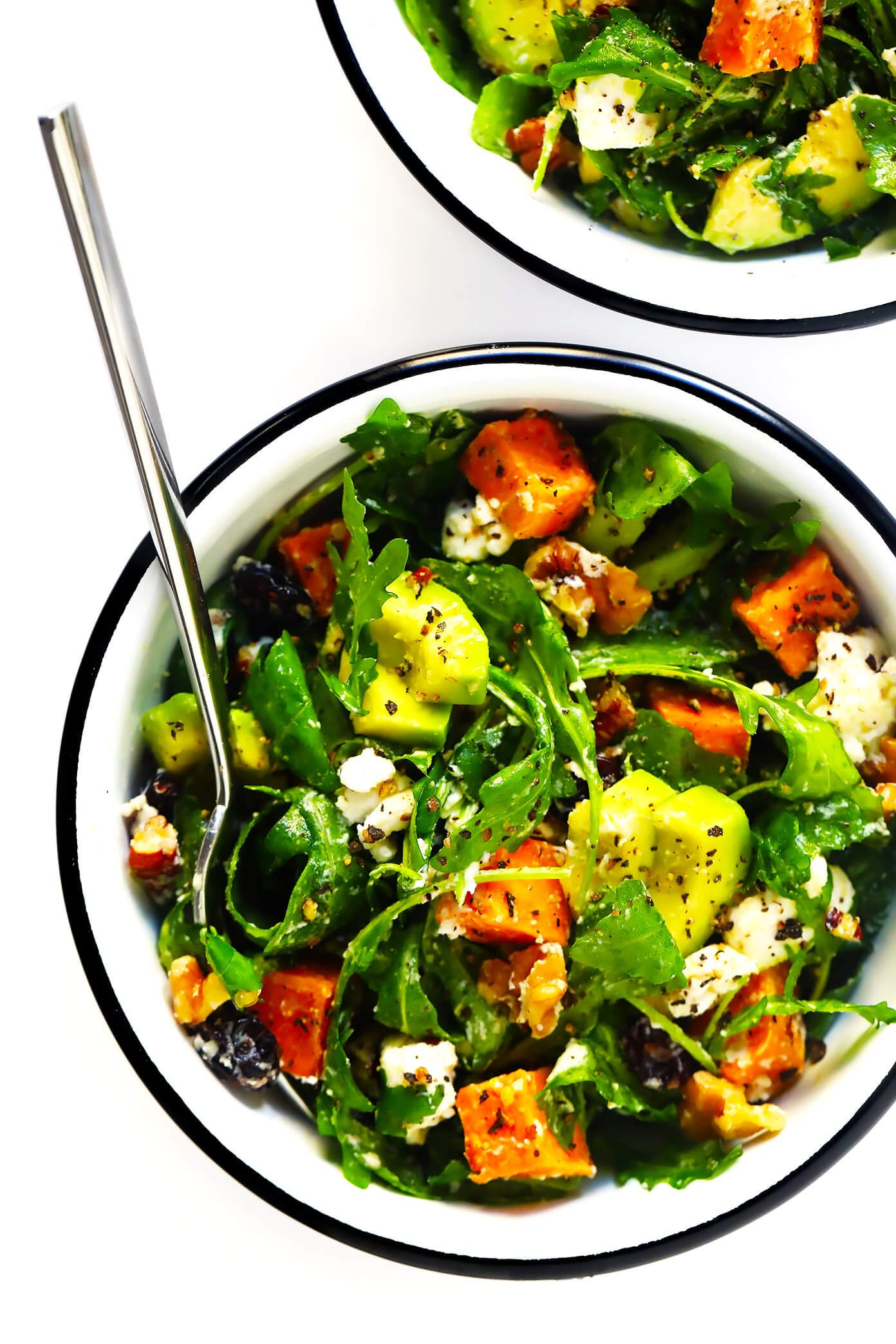 Feel-Good Fall Salad: One of our readers' favorite autumn salads, made with a yummy mix of roasted sweet potatoes, fresh avocados, goat cheese, nuts, dried cranberries, and a simple lemony dressing.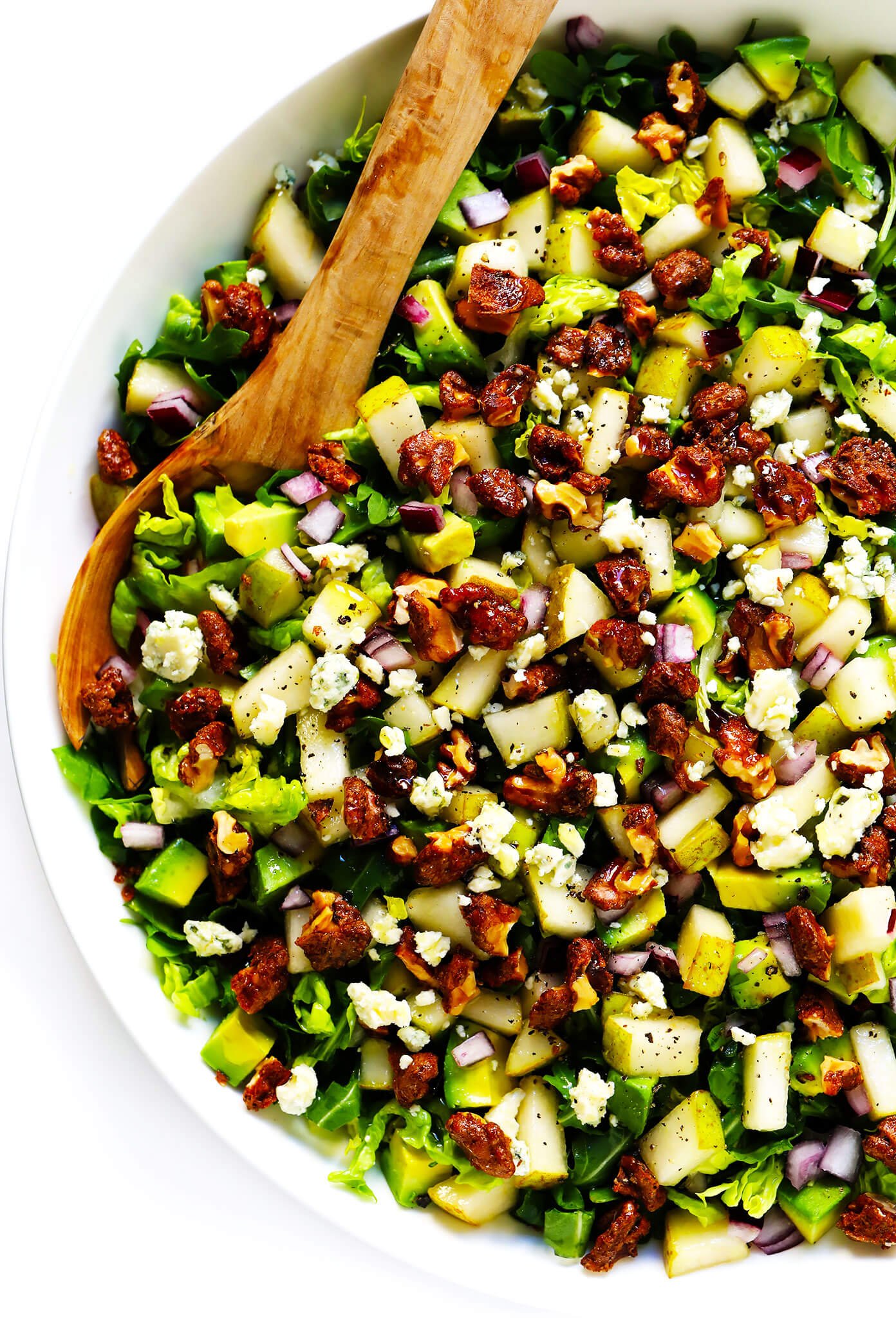 Pear Salad with Gorgonzola and Candied Nuts: The most delicious seasonal salad made with juicy pears, crisp greens, tangy gorgonzola (or feta or goat cheese), creamy avocado, candied walnuts (or pecans), and a quick vinaigrette. One of my faves.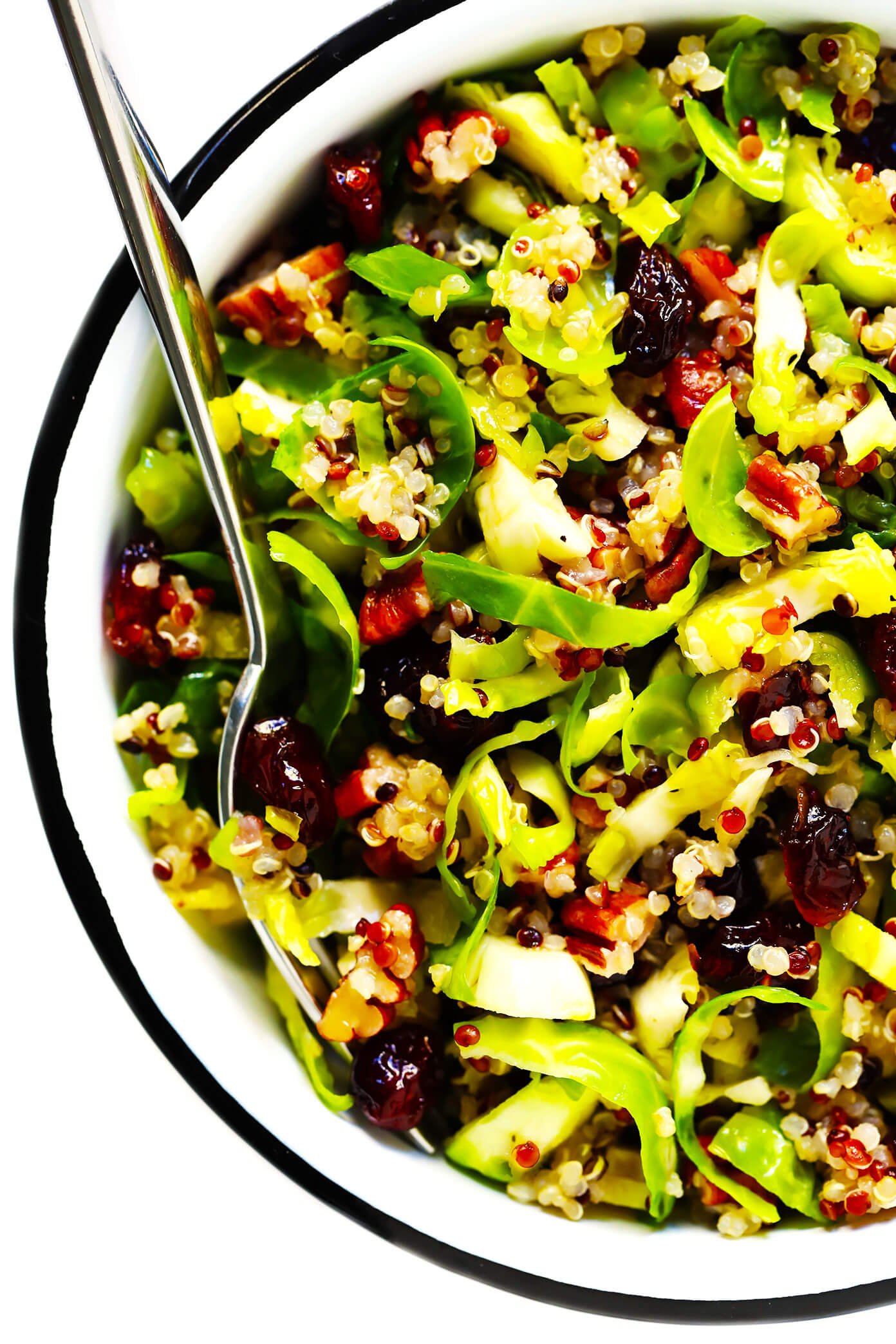 Brussels Sprouts, Cranberry and Quinoa Salad: This beautiful shredded Brussels sprouts salad is easy to make with just a few simple ingredients, it's naturally gluten-free and vegan, and holds up beautifully in the fridge if you would like to prep it up to 3 days ahead of time.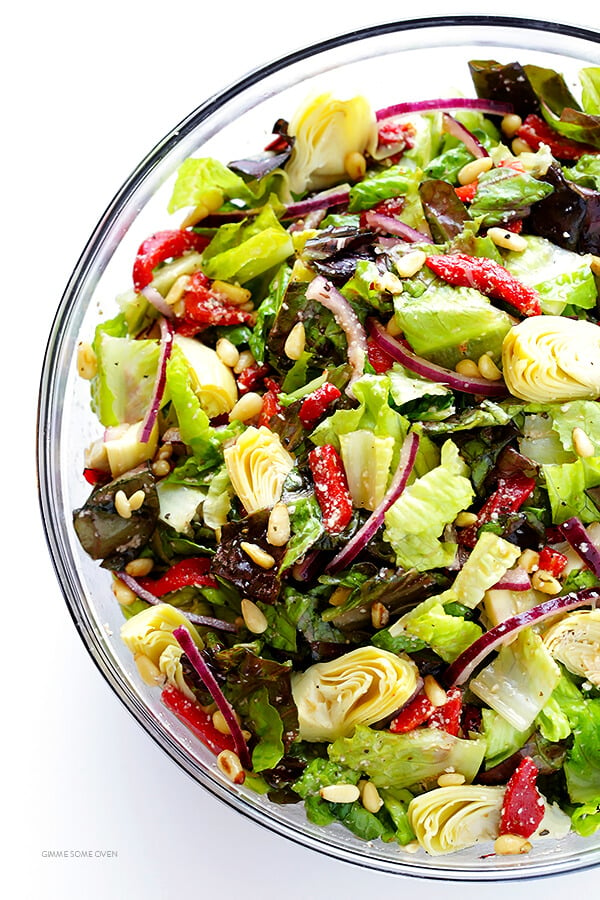 Our Family's Favorite Salad: So named because our family has served this salad for Thanksgiving for as long as I can remember! It's made with a zesty blend of artichokes, roasted red peppers, toasted pine nuts, and a Parmesan dressing.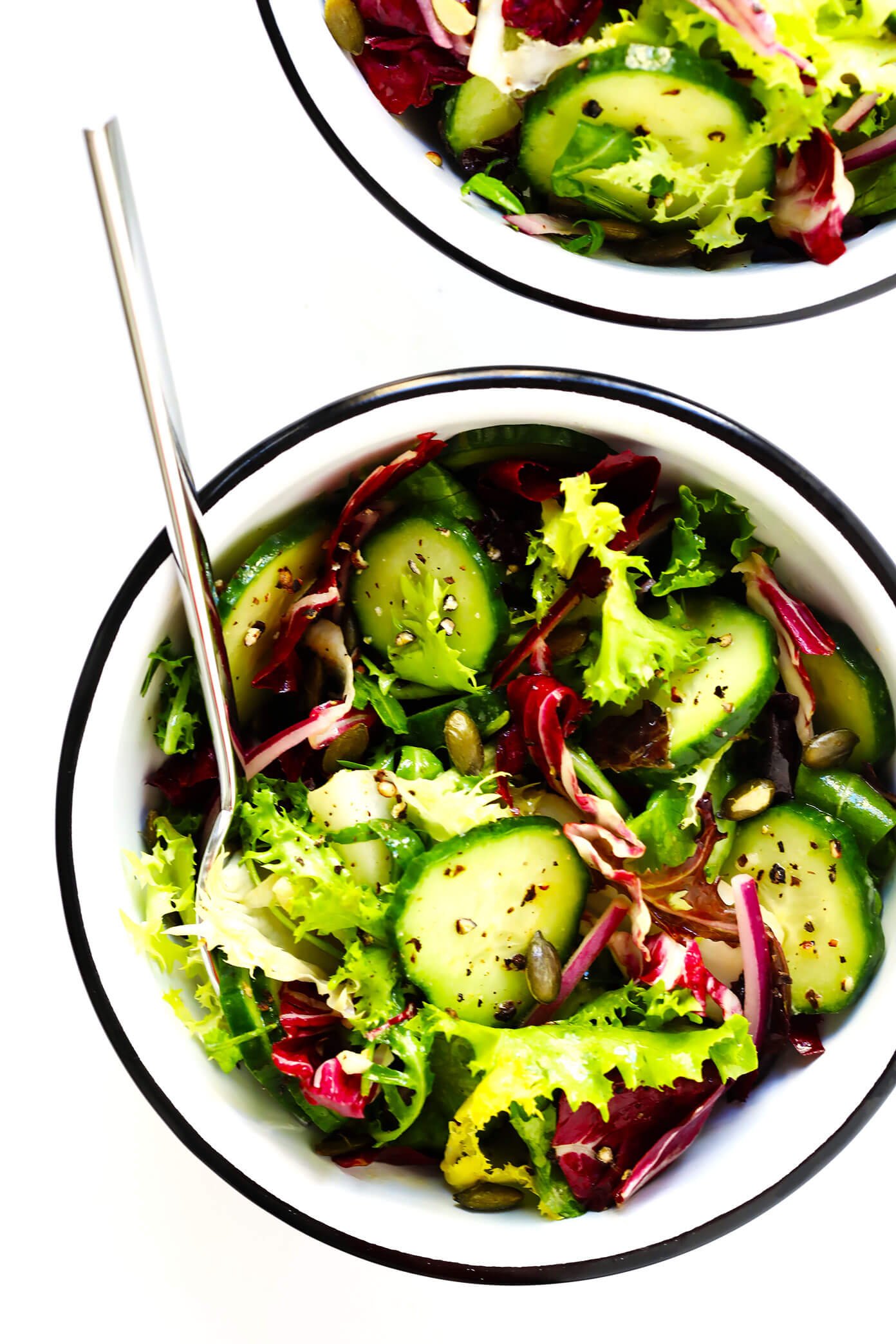 Everyday Salad: The super-simple easy side salad recipe that we make at least once a week in our house! The dressing is very flexible and can work with just about any other ingredients you might like to add in.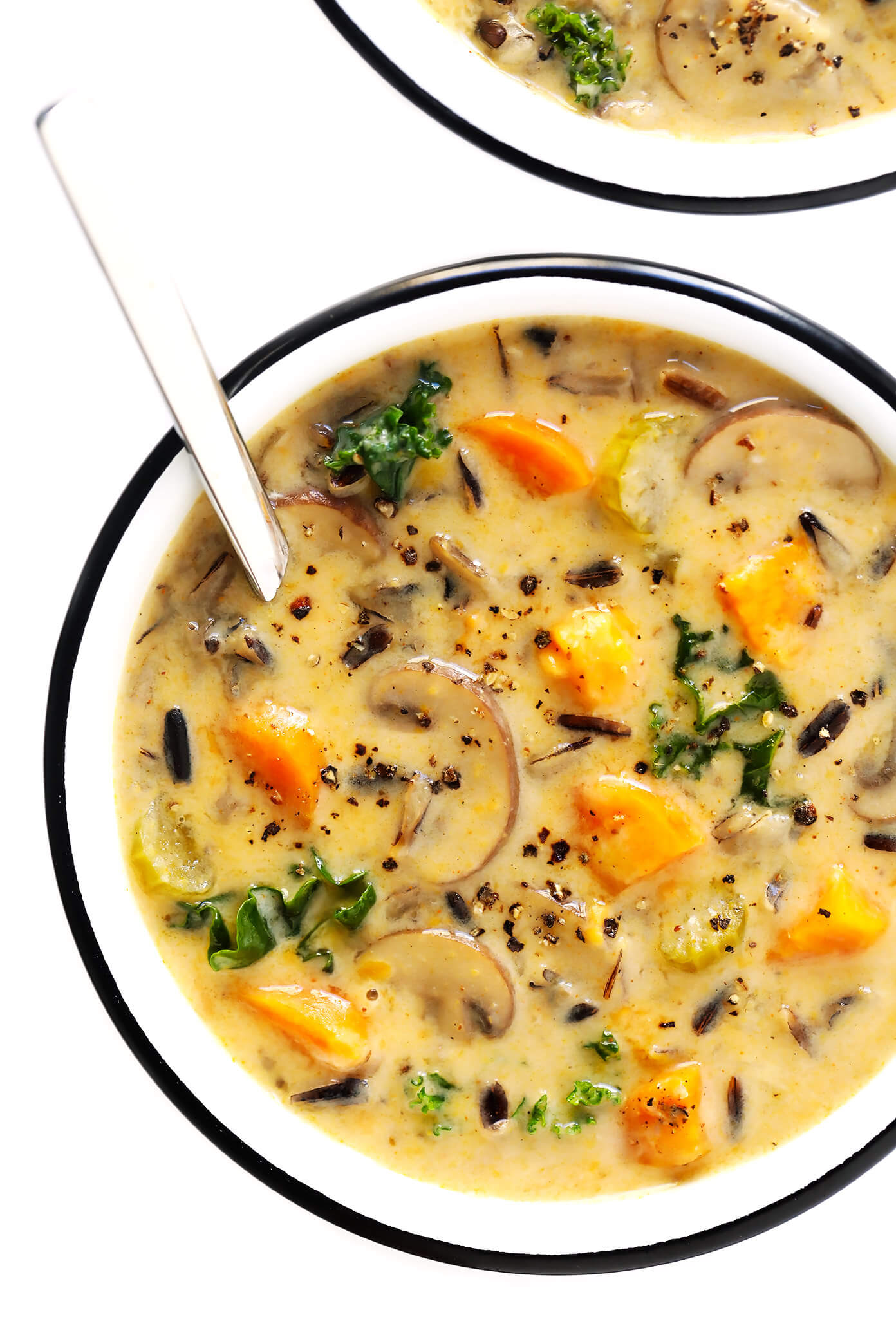 Cozy Autumn Wild Rice Soup: My favorite soup of the season! It's easy to make in the Instant Pot, Crock-Pot, or on the stovetop, and it's also naturally vegan and gluten-free. And we absolutely love it.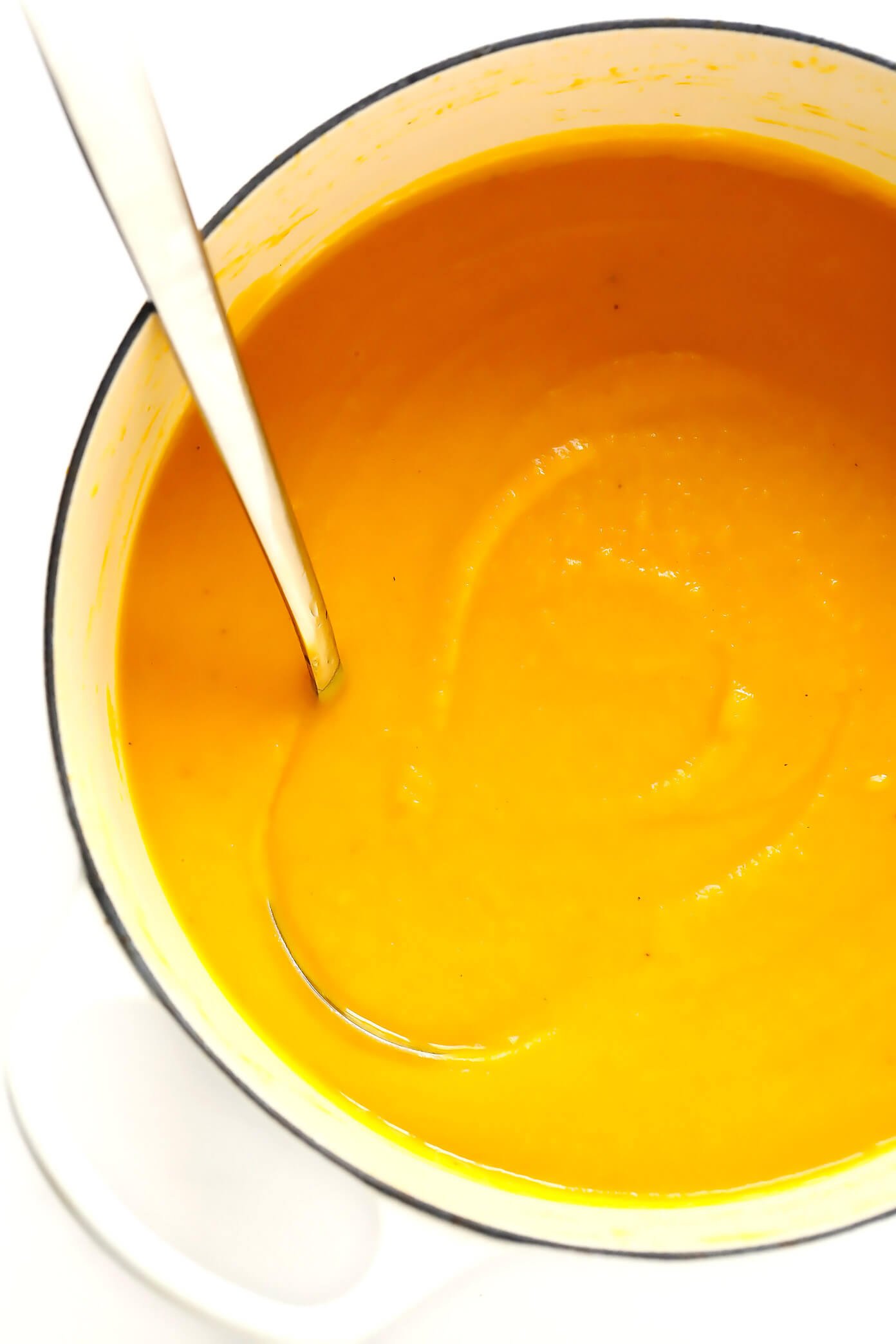 Butternut Squash Soup: My tried-and-true butternut squash soup recipe! It's also easy to make in the Instant Pot, Crock-Pot or on the stovetop, and is both vegan and gluten-free.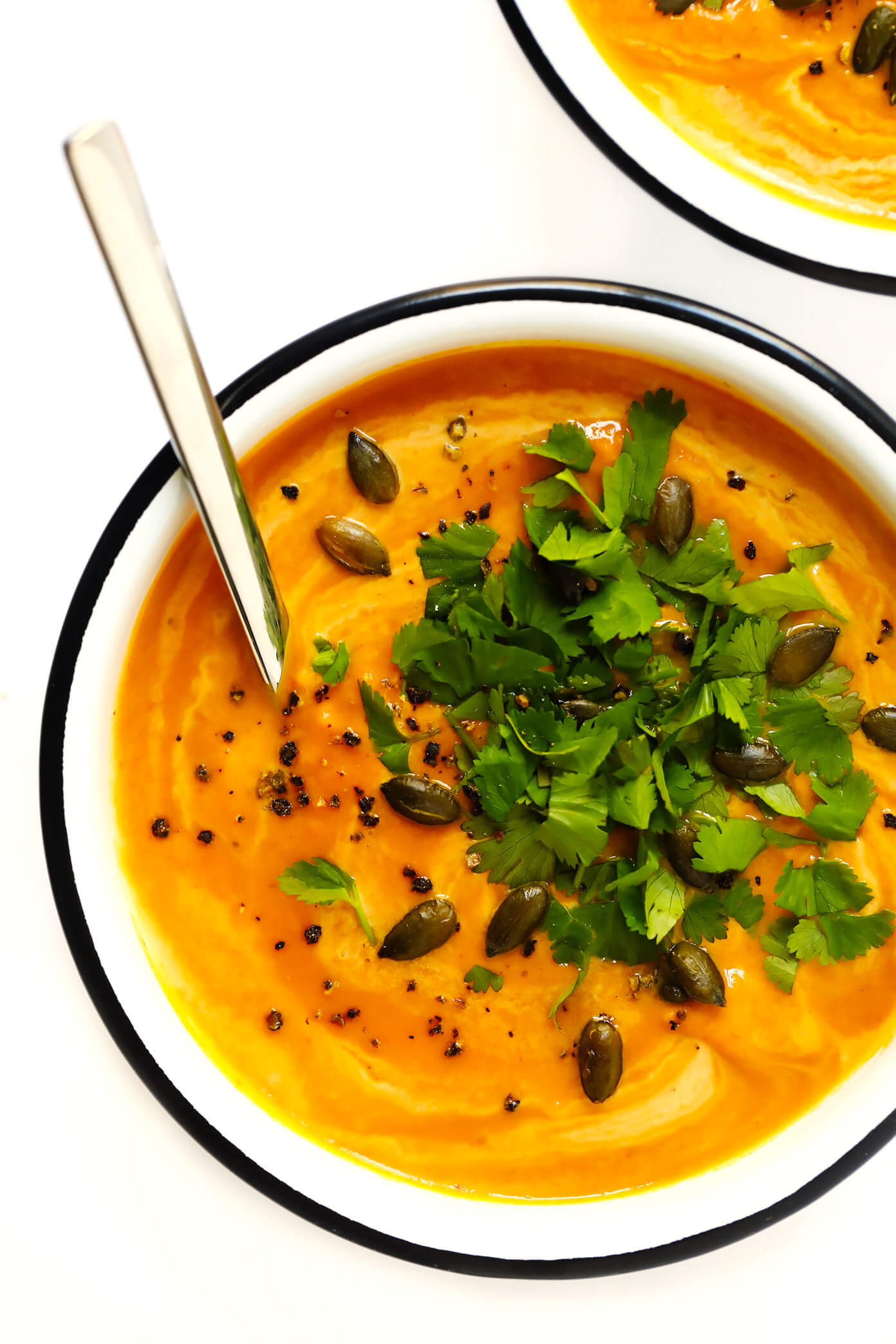 Thai Curried Pumpkin Soup: A quick 20-minute recipe made with the most delicious curry seasonings! It's also gluten-free and vegan.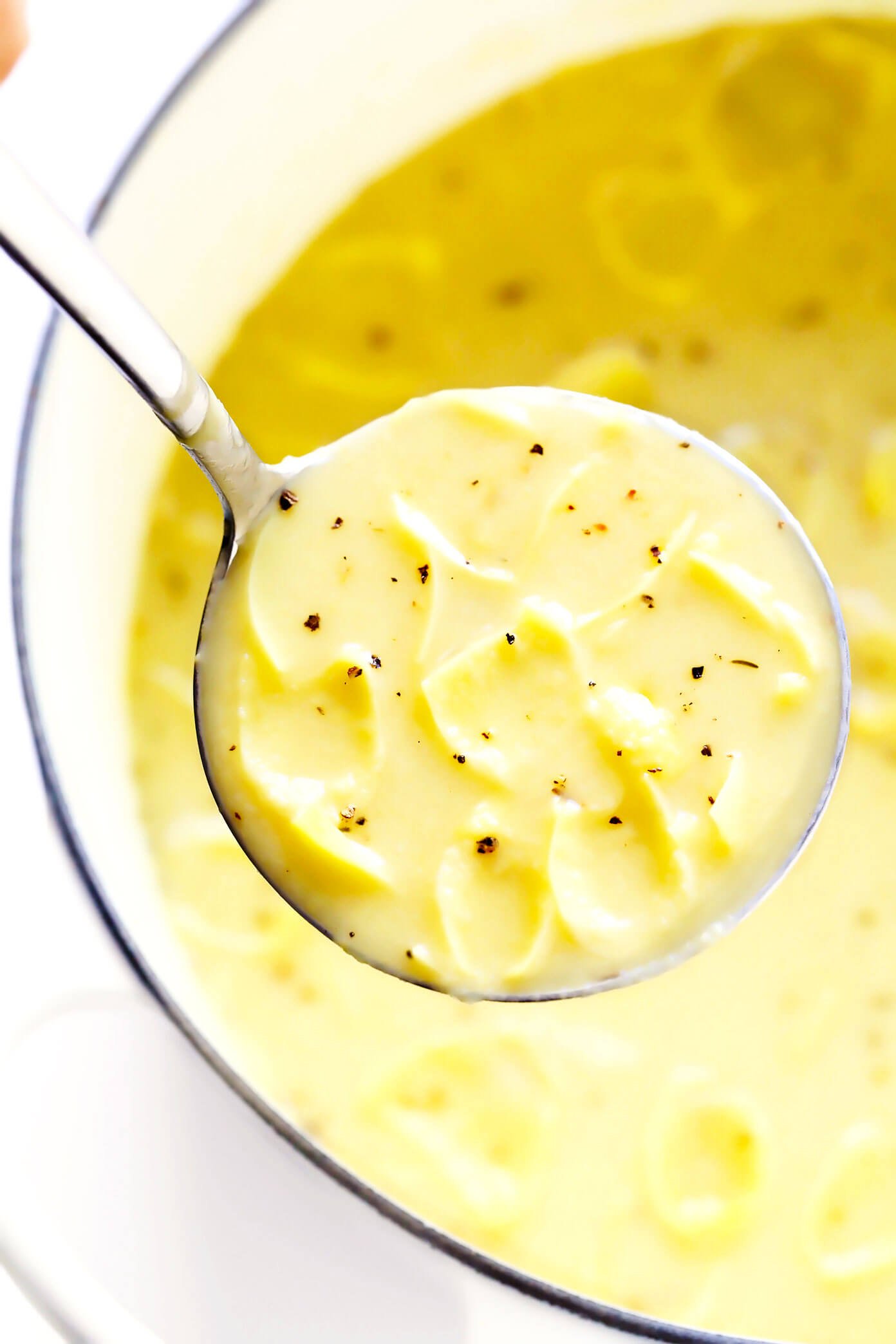 Lemony Artichoke Soup: The credit for this soup goes to my lovely mother-in-law. It has been a family favorite for years and is easy to make in just 30 minutes or so with ingredients you likely already have in your pantry.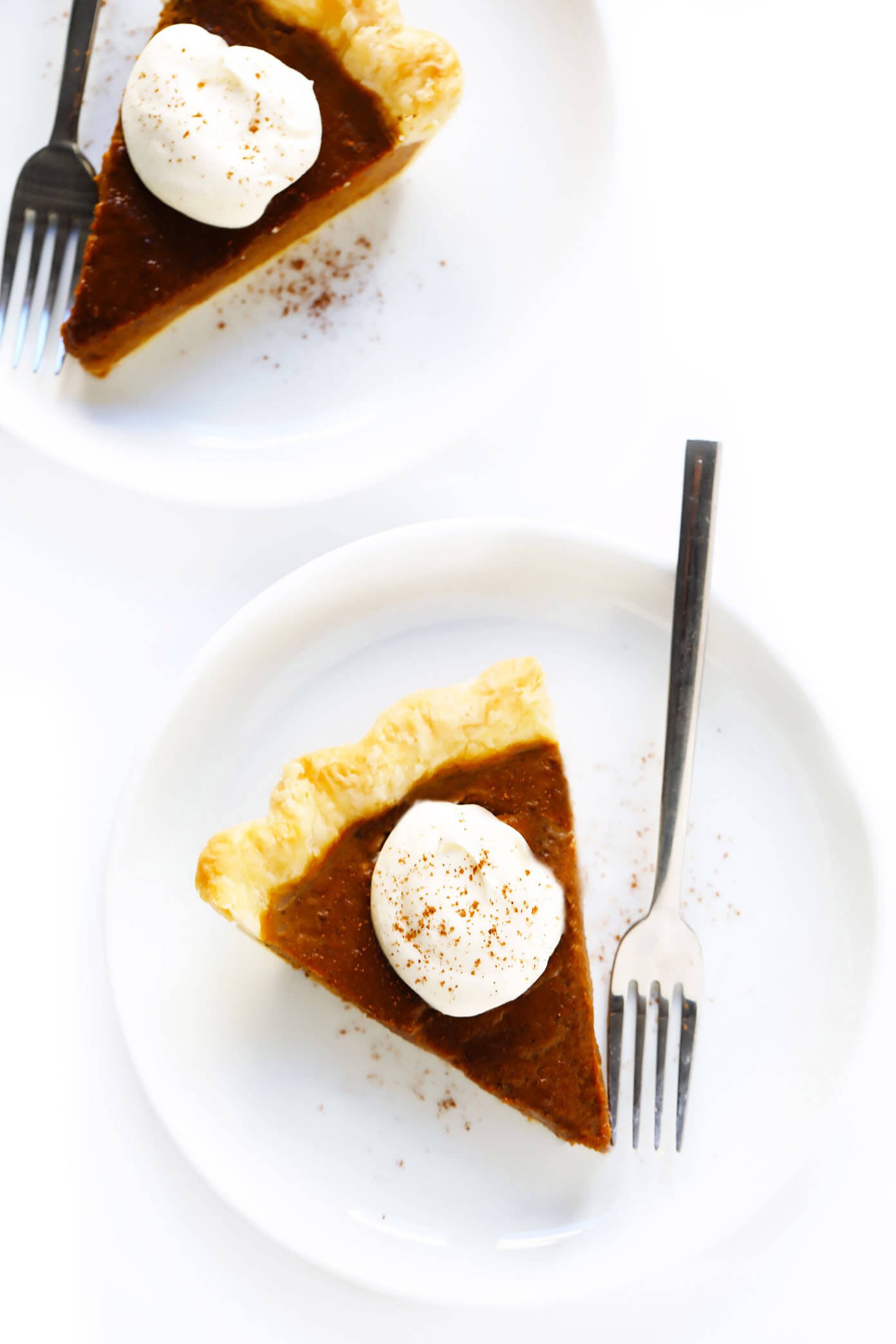 Best Pumpkin Pie: Naturally-sweetened with maple syrup (instead of white sugar), made with your choice of milk (regular cow's milk, almond milk, oat milk, etc), and SO GOOD. Taste just like the classic pumpkin pie — just modernized a bit.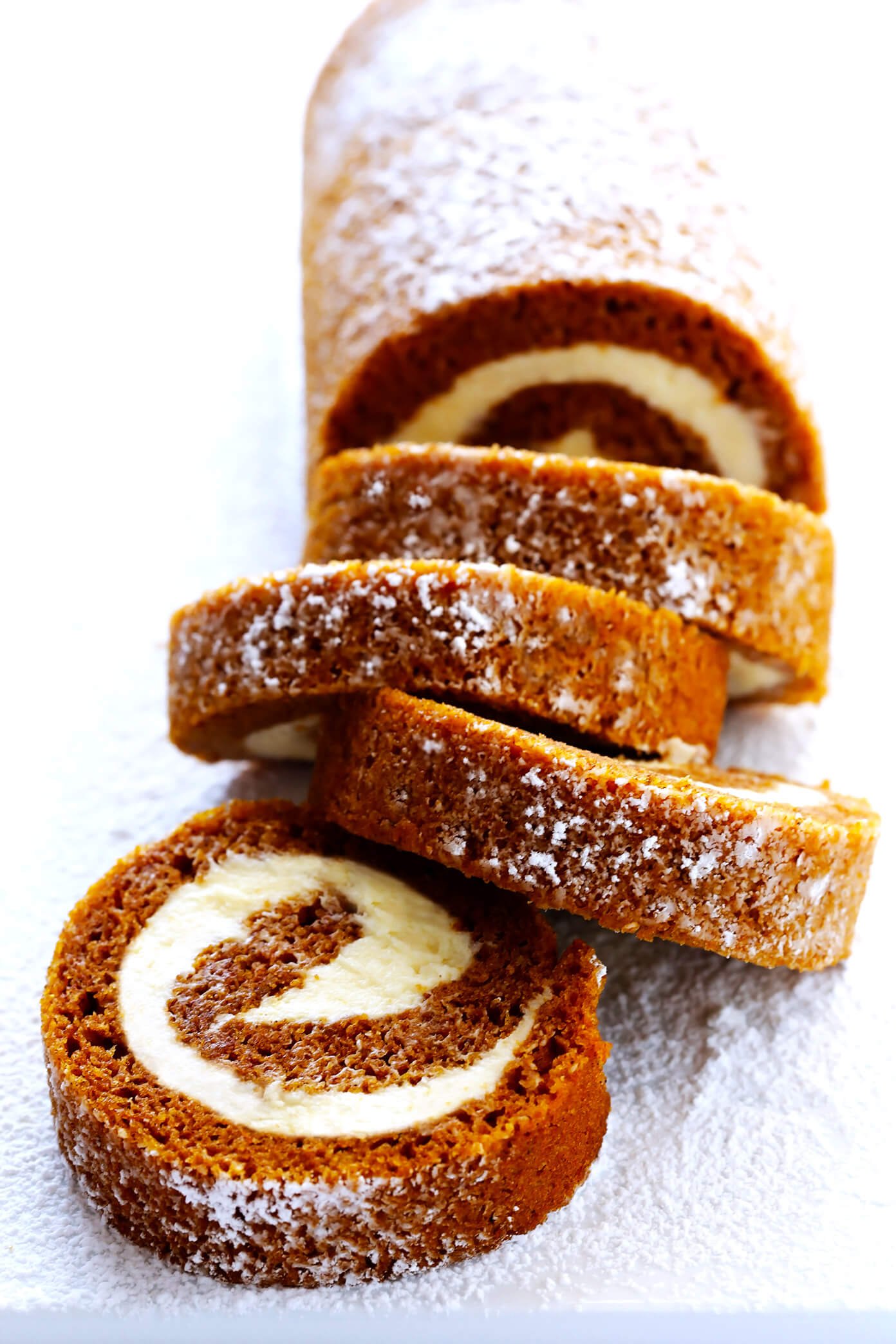 Pumpkin Roll: My all-time favorite pumpkin dessert, filled with the most delicious cream cheese filling and made a bit easier with my parchment rolling method. (No towels needed!)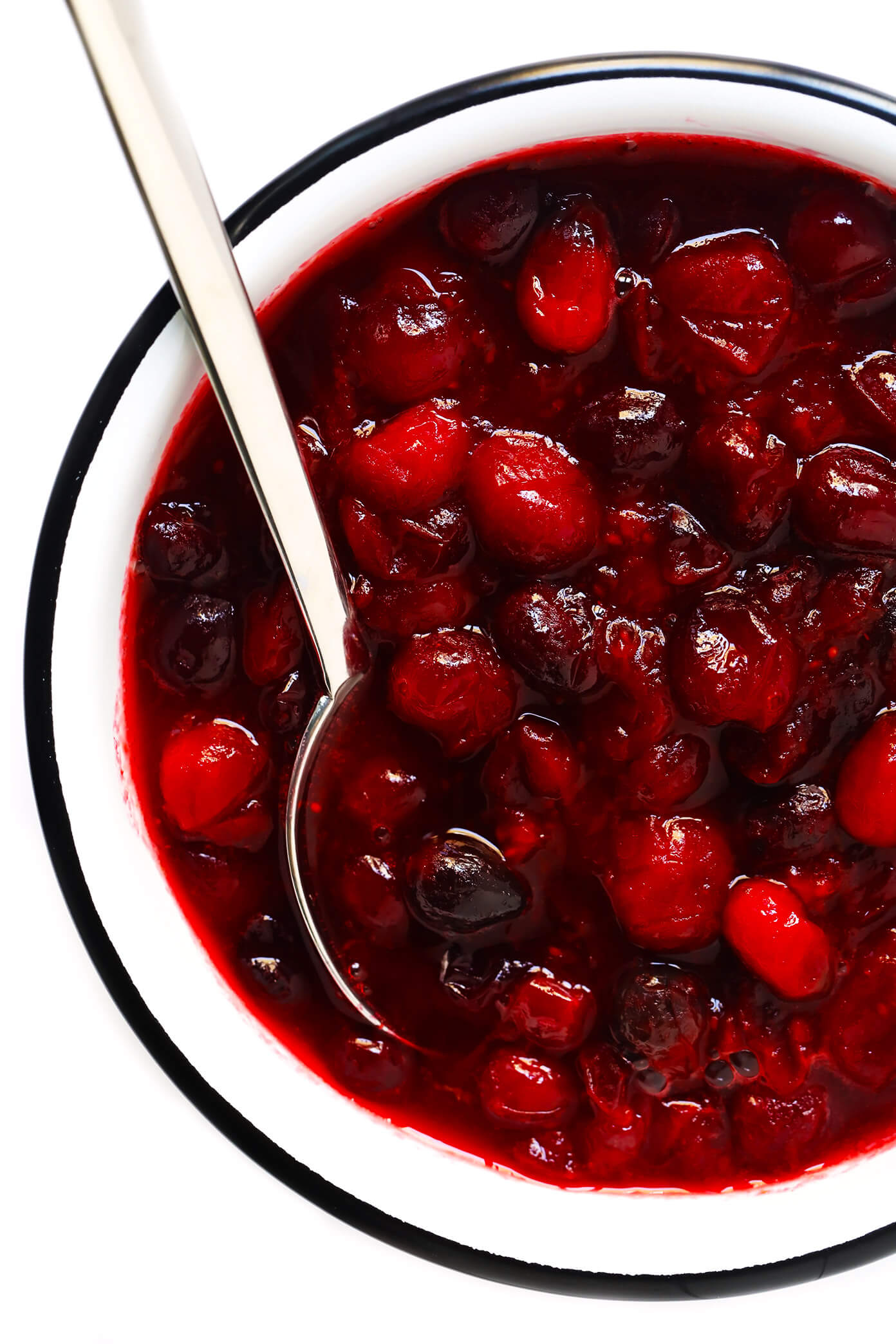 Maple Cranberry Sauce: Classic cranberry sauce that's easy to make in 10 minutes, sweetened with maple syrup instead of traditional white sugar.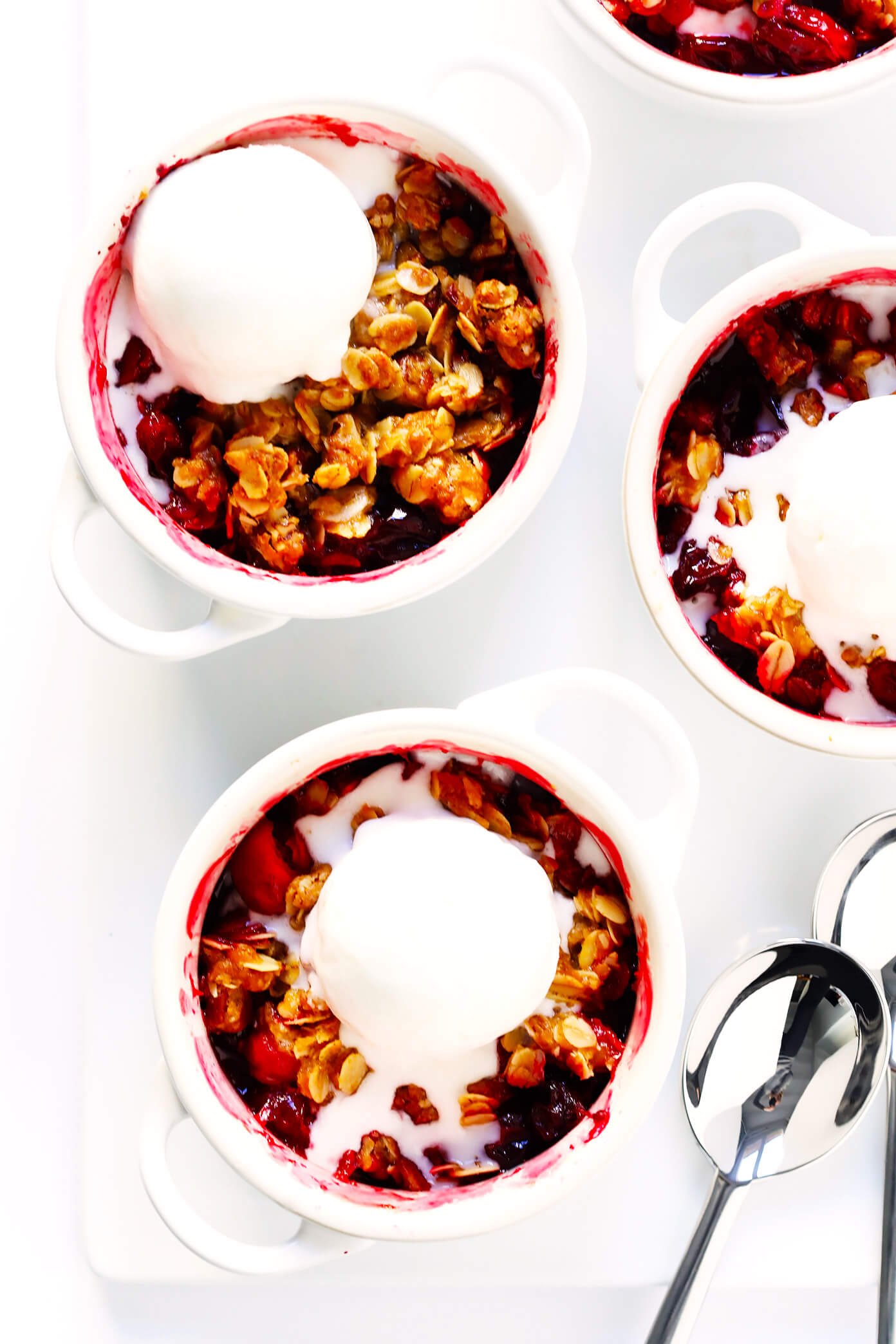 Cranberry Crisp: Easy to make in a single larger baking dish, or in cute little ramekins as pictured above. And so delicious!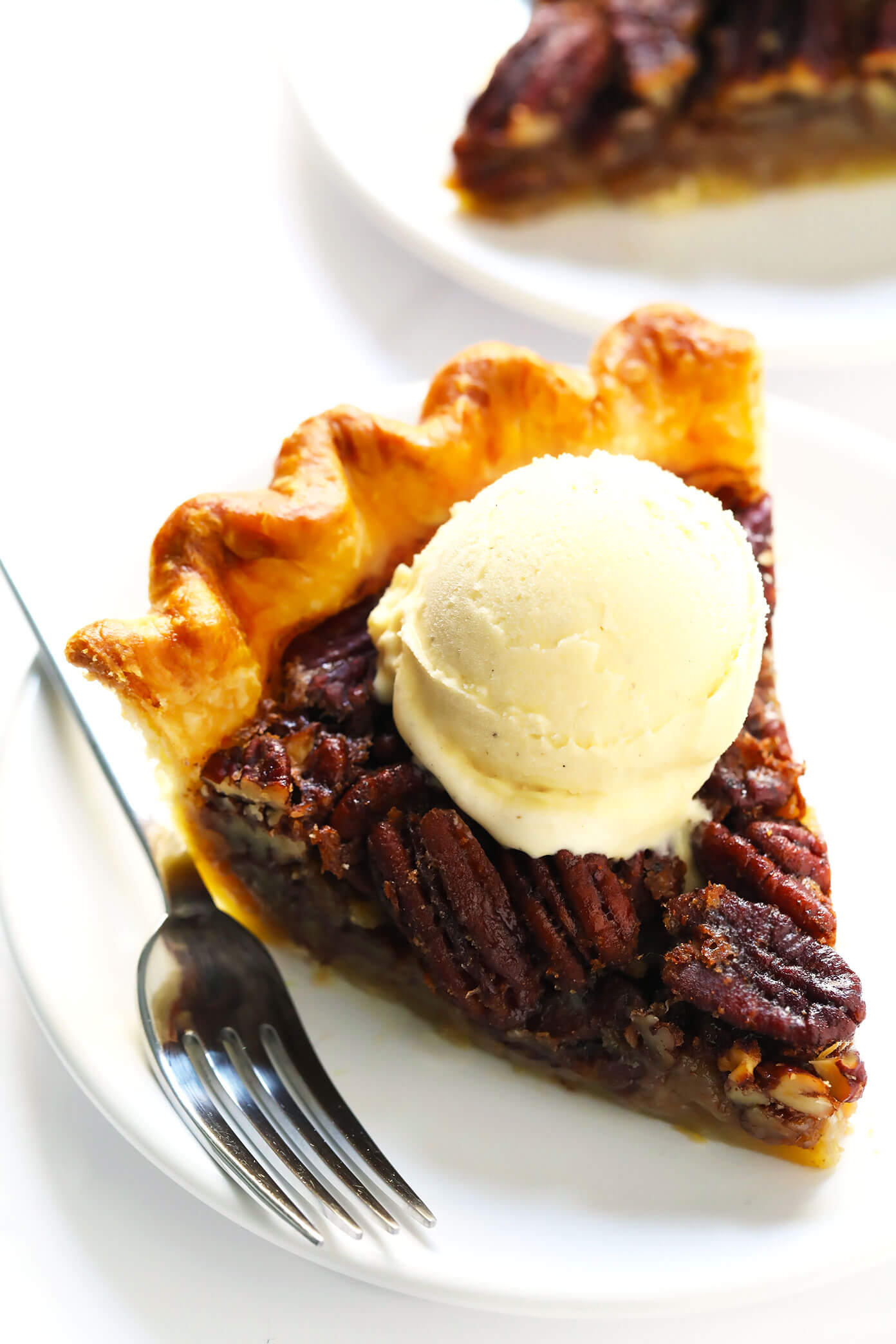 Maple Pecan Pie: My naturally-sweetened take on classic pecan pie that is arguably even more delicious than the original! It's sweetened with maple syrup (instead of corn syrup) and so, so delicious.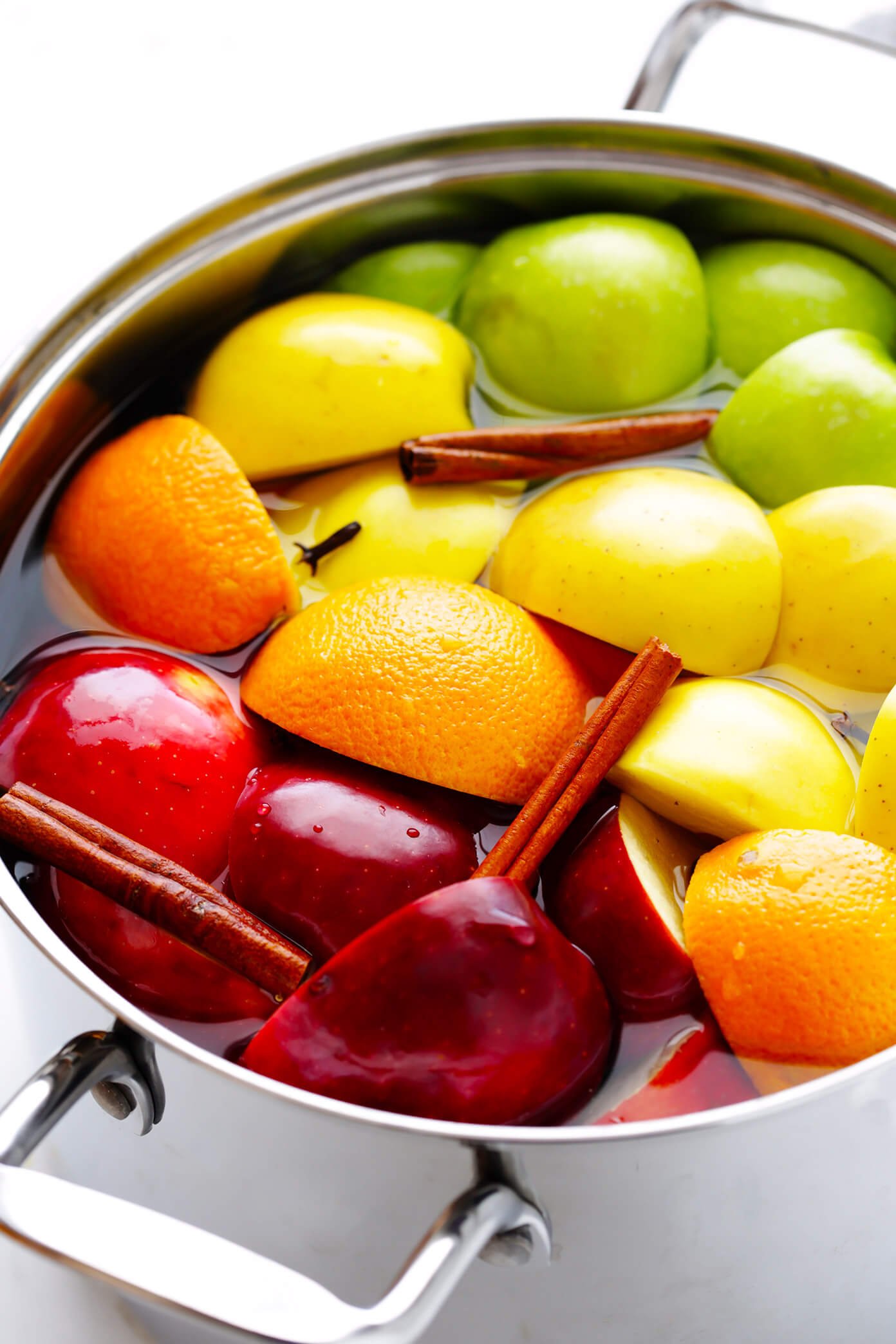 Homemade Apple Cider: One of my favorite recipe for holiday entertaining. Easy to make from scratch in the Instant Pot, Crock-Pot or on the stovetop, and so delicious. (It's also great mixed with bourbon!)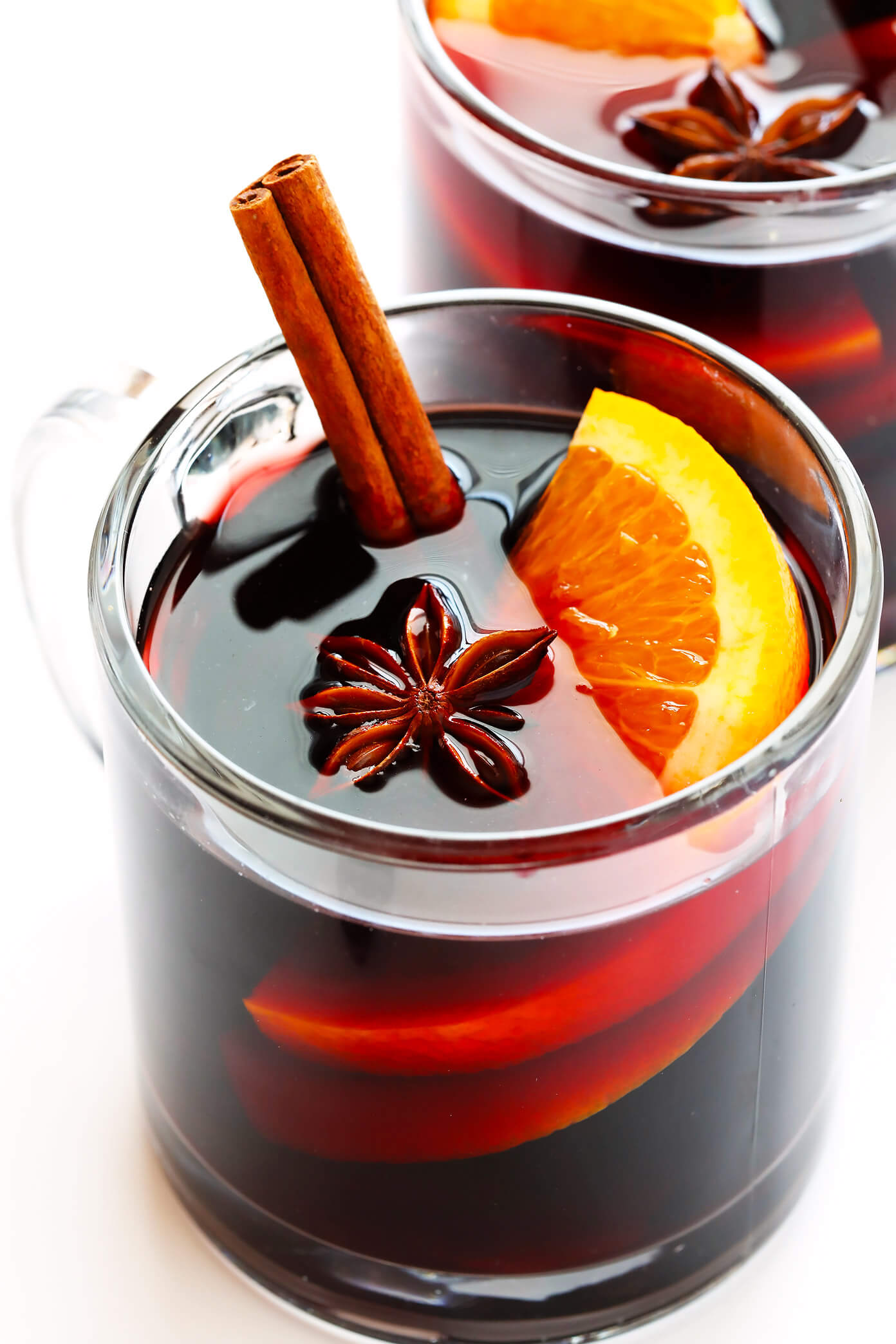 Mulled Wine: Super-simple to make and guaranteed to make your home smell amazing. Feel free to make yours with red, white or rosé wine.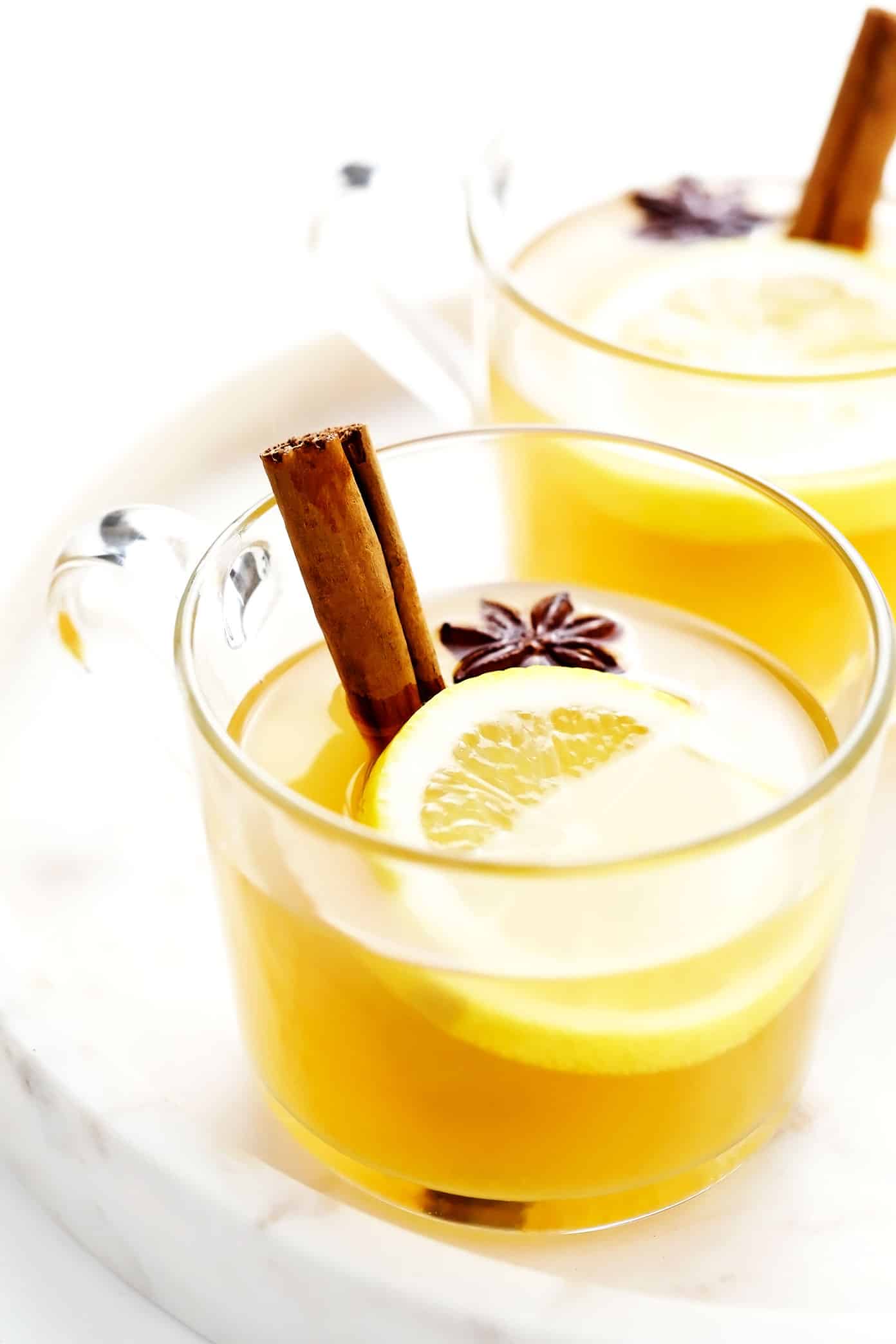 Hot Toddy: Easy to make in just 5 minutes with hot water, whiskey (or rum), lemon and honey. I love simmering some fresh ginger in my drink too.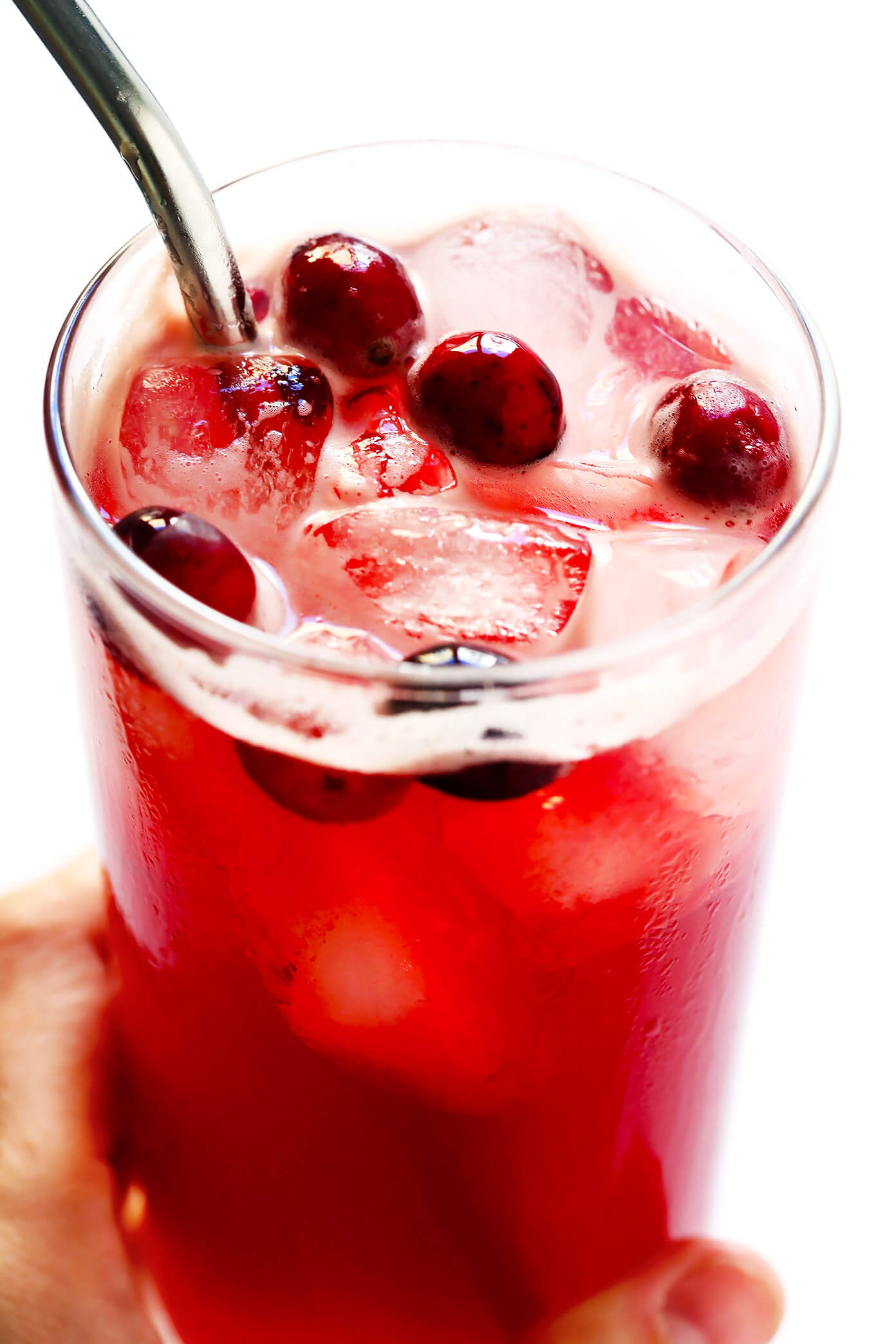 Cranberry Bourbon Fizz: A quick, festive, 3-ingredient cocktail that's always a hit around the holidays.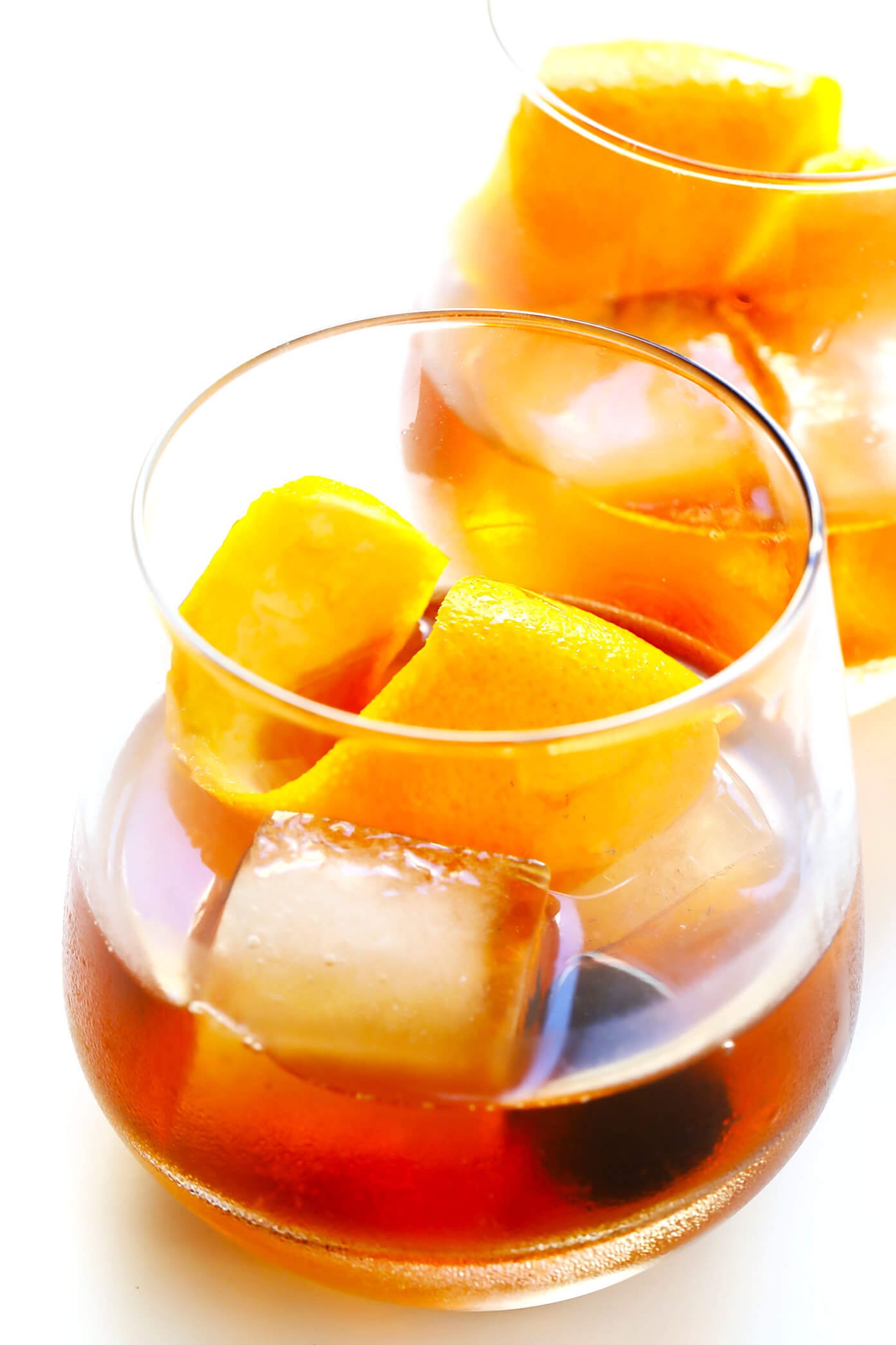 Maple Old Fashioned: My favorite way to make this simple classic cocktail — sweetened with just a hint of real maple syrup.