My 14 Favorite Recipes of 2014
This post may contain affiliate links. Please read my disclosure policy.

I don't know why this post is always so hard for me to write each year. But trying to choose my favorite (out of 170+) recipes that I created this year always feels like an impossible task, like trying to pin down my favorite book or favorite song. I love them all for totally different reasons!
Mostly, I love each of these recipes for the memories that are paired right along with them. Like surprising a neighbor with a homemade lemon meringue pie for his birthday on a hot summer evening with friends on our back porch. Or decorating these Easter Egg truffles with an old friend from college who was in town visiting. Or demolishing this 7-Layer Dip while cheering our lungs out for the Royals during the play-offs. Or serving this rum cake during our final Christmas party of the year at a candlelit dinner with friends.
I've said it before, but the reason I love to cook is because I love the moments that are shared and the good memories that are made around the table. Thankfully, my 2014 was filled with lots of good memories, made possible by lots of amazingly good people in my life.
But if I had to pin down 14 of my favorite recipes that were a part of those, I'd say these ones were at the top of my list. Hope that you enjoyed some of these as much as I did!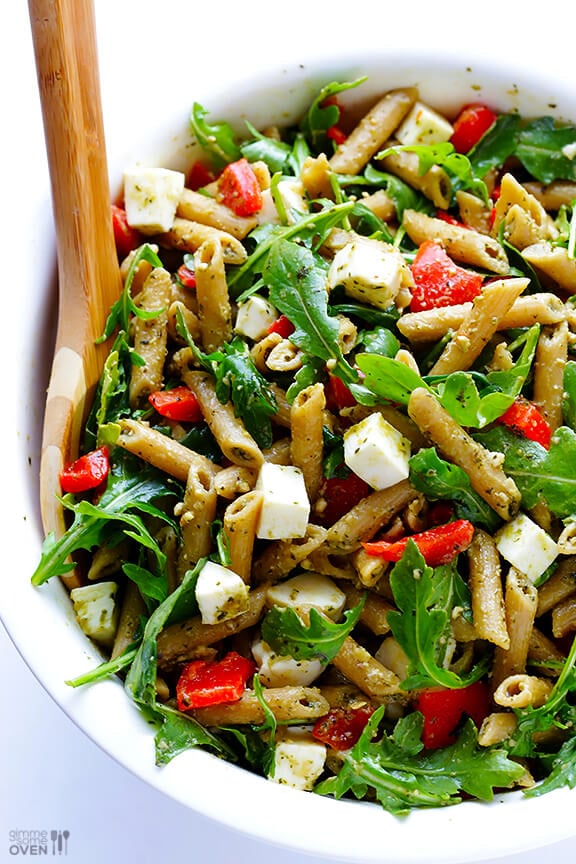 5-Ingredient Pasta Salad – This is probably news to no one, but I became an even bigger fan of 5-ingredient recipes this past year. And without a doubt, this pasta salad is my favorite. Made with my favorite whole-wheat pasta, fresh arugula, (ideally fresh) mozzarella, roasted red peppers and pesto, this salad can't be beat. Perfect for potlucks, fresh-dinners year-round, and (bonus) it tastes even better the next day.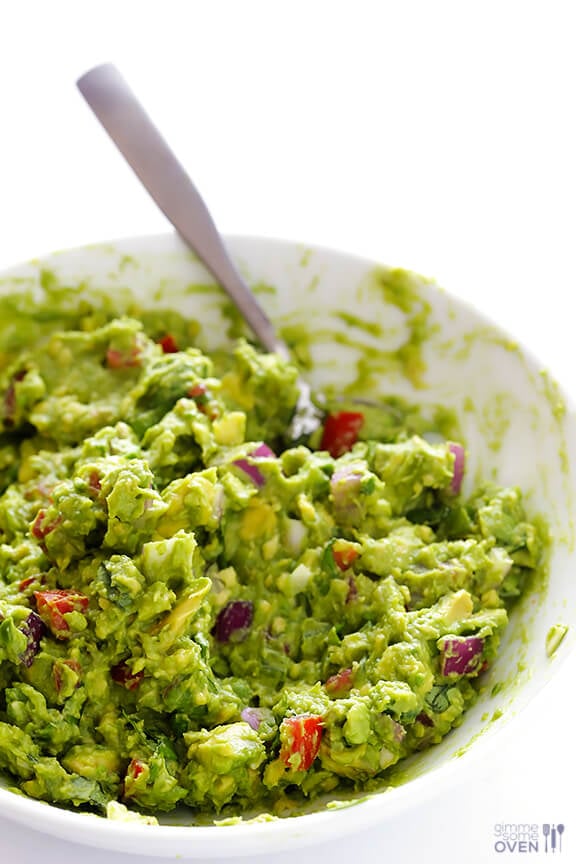 Italian Guacamole — Ok, my mind was positively blown this year when I impulsively decided to try out an Italian twist on guacamole. I mean, don't get me wrong, traditional Mexican guacamole will always be my first love. But ever since I tried adding in some fresh basil and Italian ingredients, I feel like a whole new guac-world has opened up. And oh man, it's delicious.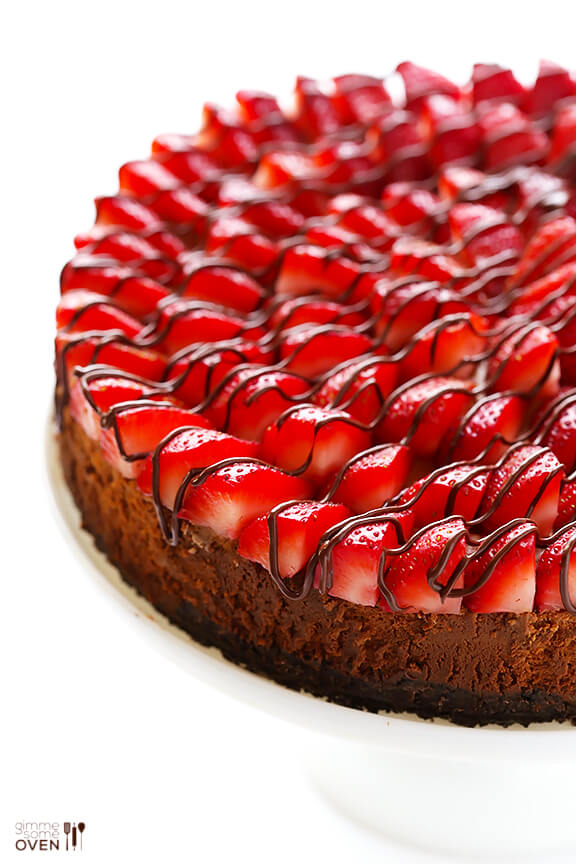 Strawberry Nutella Cheesecake – Hellooooo, gorgeous cheesecake. I have to admit that this one made my list of favorites partly because it's absolutely delicious (and much easier to make than you might think), but mostly because I had such a great time making it with my parents when they came to town for a week. I'll always have fun memories of this cheesecake, and the wonderful parents who helped me make it. :)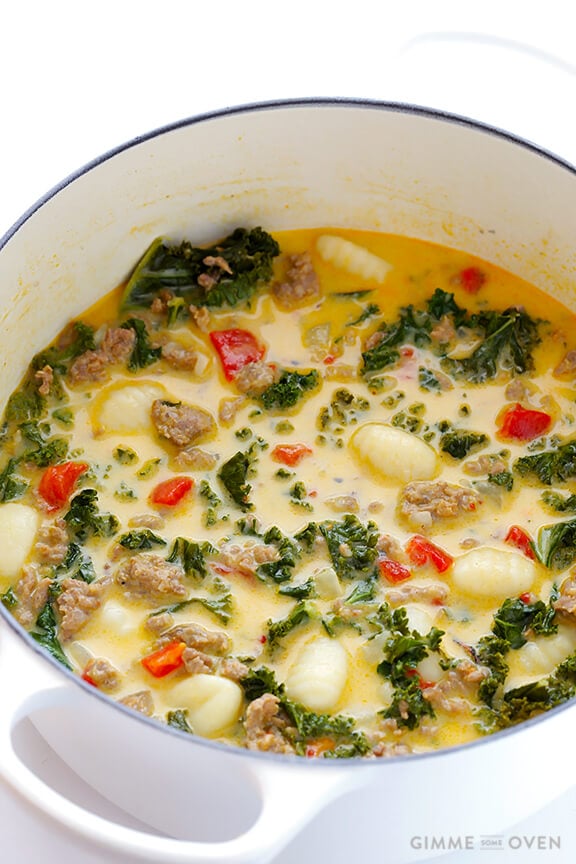 7-Ingredient Easy Zuppa Toscana – For years and years, I always turned to this recipe when I was craving that famous Zuppa Toscana from Olive Garden. But this year I came up with a 7-ingredient shortcut (spoiler alert: using gnocchi!), and it's now my new favorite. Spicy Italian sausage is the key to this one!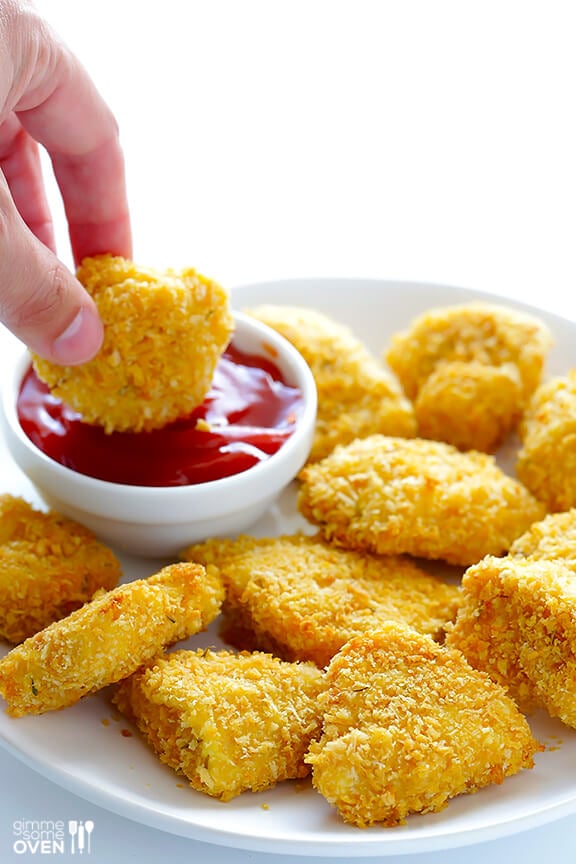 Parmesan Baked Chicken Nuggets – Ok, is it bad to admit as an adult that I still seriously love chicken nuggets?!? I hope not, because these yummy chicken nuggets are seriously the best ever.  And bonus: they're healthier and easy to make!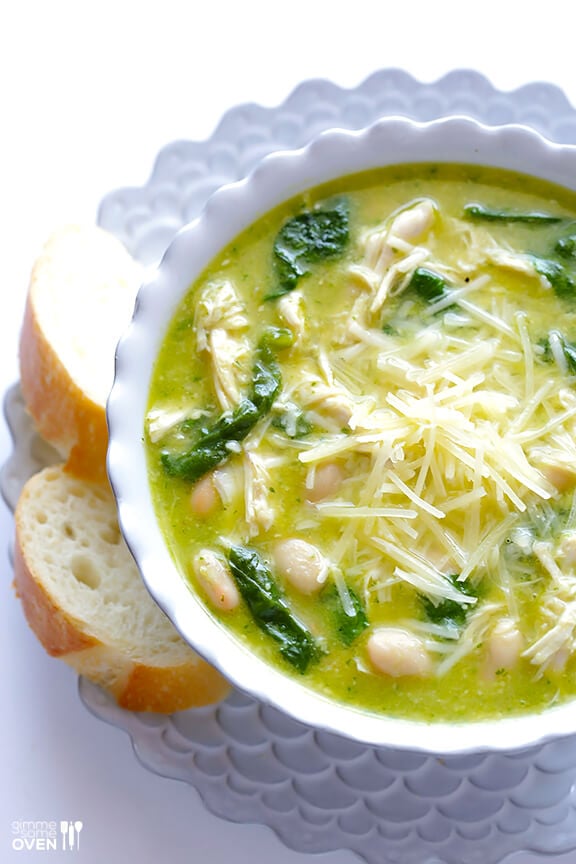 5-Ingredient Pesto Chicken Soup – I have no idea why it took years for me to consider adding pesto as the rockstar of a 5-ingredient soup. But now that I've tried it, there's no going back. This soup is delicious.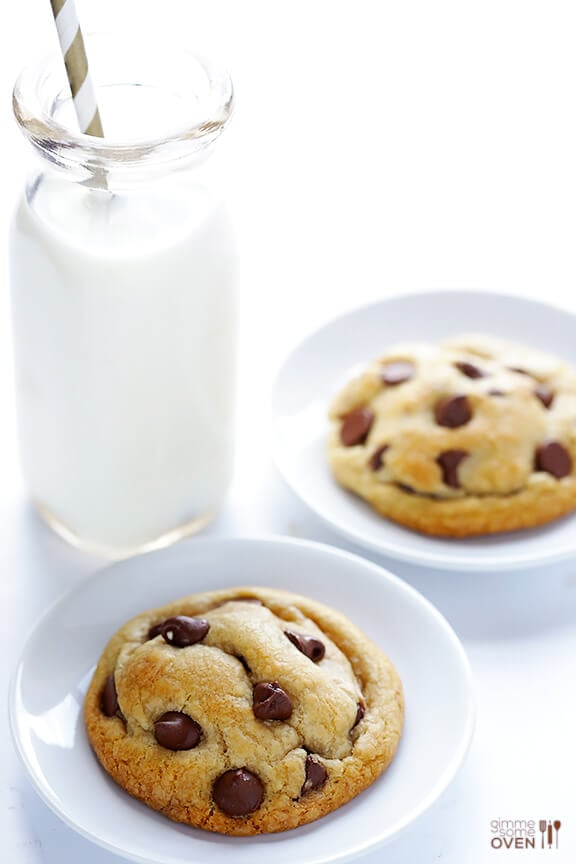 Coconut Oil Chocolate Chip Cookies – I have been on the hunt for a "signature" chocolate chip cookie recipe for years. And this year I finally figured out the secret ingredient I had been looking for — coconut oil. They're soft, they're chewy, they're plenty chocolate-y, and my friends and I are obsessed with them.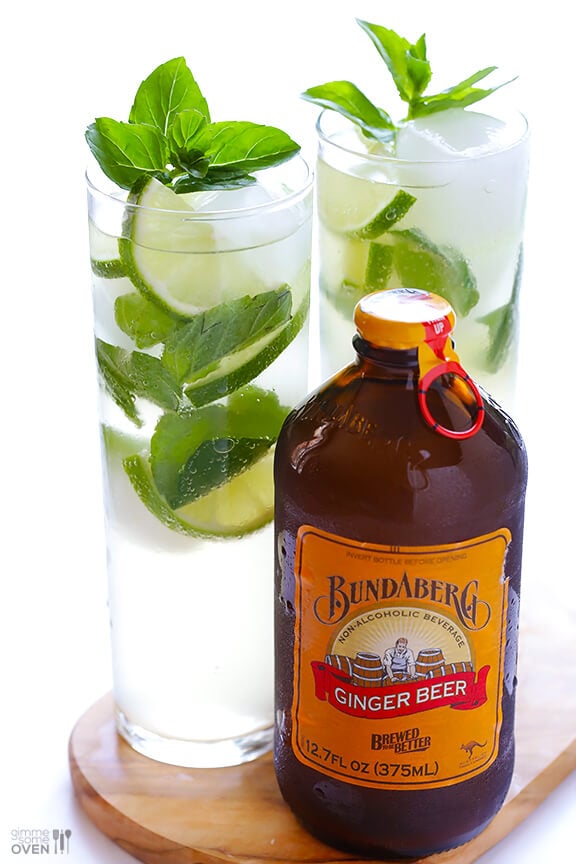 Ginger Beer Mojito – Need I say more?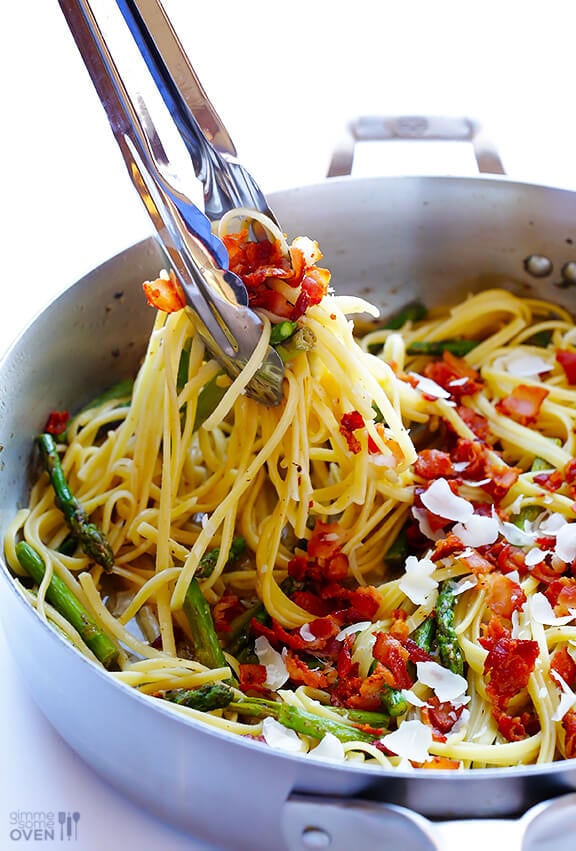 5-Ingredient Asparagus Bacon Pasta – Again, the ingredients kind of speak for themselves with this one. But let it be said, whenever fresh asparagus is back in season again, do yourself a favor and make this quick and easy pasta for yourself often.  :)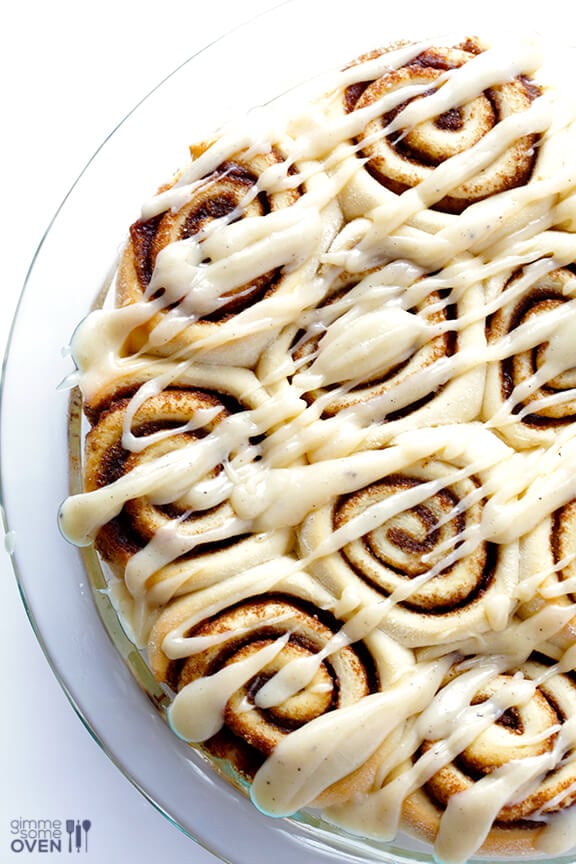 Brown Butter Cinnamon Rolls – Just when I thought that my favorite 1-Hour Easy Cinnamon Rolls recipe couldn't get any better, the idea ran through my head to brown the butter. Game changer.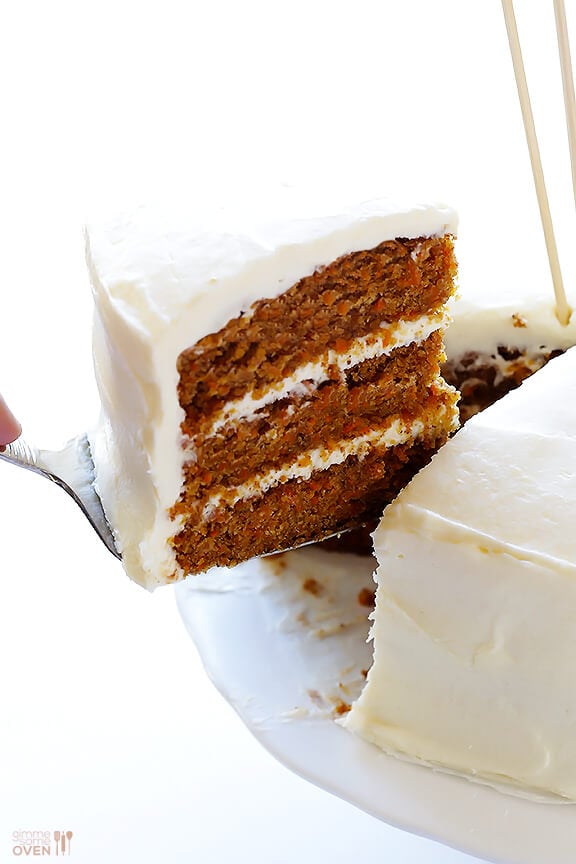 Vegan Gluten-Free Carrot Cake – I am a mega fan of carrot cake. And this year, I was thrilled to figure out a gluten-free and vegan carrot cake recipe that rivaled the real deal. In fact, everyone who tried it said that they couldn't taste the difference. SO GOOD!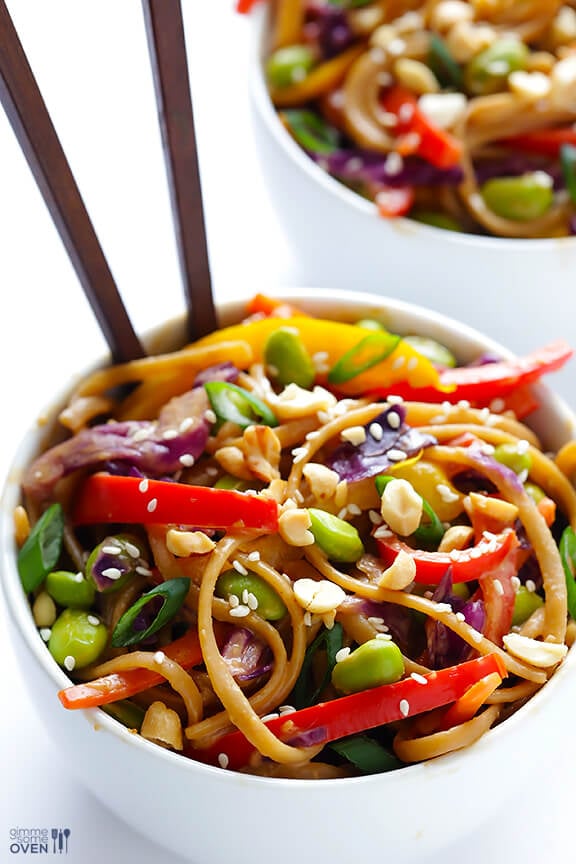 Rainbow Peanut Noodles – Oh my goodness, the sauce on these. Unbelievably good, and also so quick and easy to make. And (my favorite) SO COLORFUL!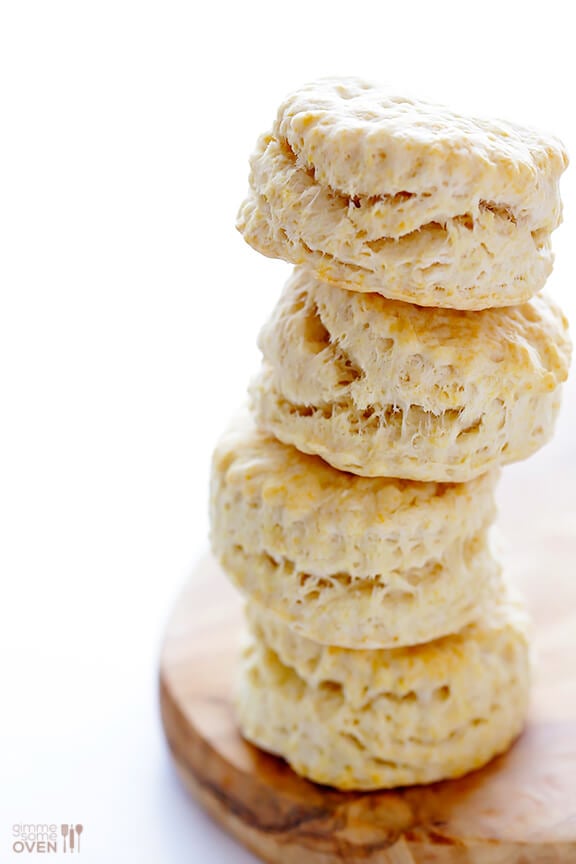 3-Ingredient Coconut Oil Biscuits – This super simple biscuit recipe was one of my favorite discoveries of the year. It's quick, simple, vegan, easy to customize, and continues to be amazing batch after batch after delicious batch. I'm still working on a gluten-free version, hopefully coming in 2015.
Chicken & Stars Soup – 2014 will go down in history as the year that I finally learned to make the (canned) favorite soup of my childhood…homemade. I will forever and ever and always love my stars. :)